For Americans who identify as Hispanic and Latinx, quality news relevant to their interests in mainstream, English-language news media can be hard to find.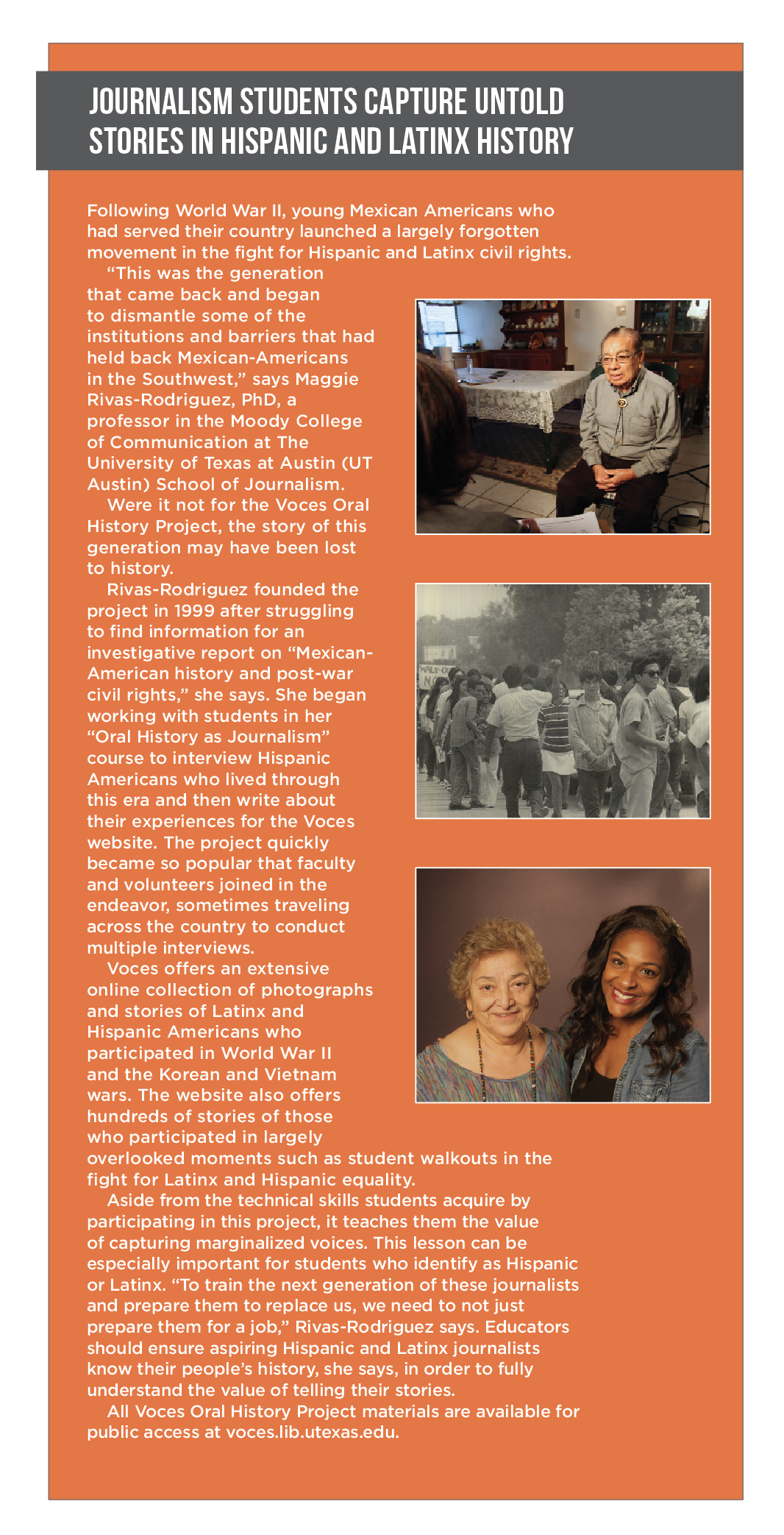 Although nearly one in eight in the United States identifies as Latinx or Hispanic, their perspectives are rarely included in traditional news outlets. They are also underrepresented in newsrooms, with recent surveys showing that Hispanic or Latinx employees comprise only 11 percent of television news staff and just under 6 percent at newspapers and online news organizations. When it comes to coverage, research shows that these individuals receive minimal attention, and what press they do garner is largely negative. 
This narrative of exclusion may soon be a thing of the past. Progressive journalism schools across the country are working to bring new voices to the forefront through specialty programs focused on Latinx and Hispanic communities and concerns. Students from all backgrounds are working on innovative storytelling that bridges cultural and linguistic divides, while university-sponsored news outlets are providing a platform for top-quality journalism centered on America's largest minority group. 
[Above: ASU student Molly Duerig on assignment in Peru with the Southwest Borderlands Project in March 2019. (Photo by Nicole Neri)]
Arizona State University
Perhaps nowhere is the need more apparent than in coverage of immigration and the Mexican-American border. Responsible reporting on this topic requires an accurate, nuanced understanding of America's southern border, according to Rick Rodriguez, a professor in the Walter Cronkite School of Journalism and Mass Communication at Arizona State University (ASU).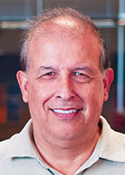 Hired in 2008 as part of the university's Southwest Borderlands Initiative, Rodriguez was tasked with creating an in-depth reporting specialty on this subject. He assists students in finding sources, such as diplomats and migrant aid workers, in both the U.S. and Mexico to interview about life in the borderlands. He also requires them to study current and historical border disputes and migration on a global scale in order to acquire the expertise of professional beat reporters. Each spring, he leads students on an investigative reporting mission to another country struggling with immigration issues. 
"Having an understanding of what's happening on both sides of the border and what's going on [with immigration] throughout the world creates a knowledge base that's really needed for fair and thorough reporting of one of the top issues of our time," Rodriguez says. "I think that's one of our top missions as a journalism school — to prepare people to cover the issues in a knowledgeable way to help inform the public debate."
The in-depth reporting produced by Rodriguez's students is featured on the Cronkite School's media outlets, including the television broadcast and Spanish-language newscast Cronkite Noticias. Their work has won numerous national honors, including the prestigious Robert F. Kennedy Award for reporting on social justice issues.
Rodriguez, who was a longtime editor and reporter on Mexican-American news for The Sacramento Bee, places a priority on background research. 
"For anybody who wants to cover an issue like [immigration], you can go down to the border and start talking to people, and that's really important," he says. "But if you really want to be [an expert] reporter, it's not just about getting an anecdote here or there; it's about doing the necessary background research to prepare yourself to tell a really complex story." 
University of Florida
At the University of Florida (UF) College of Journalism and Communications, former Univision and CNN en Español anchor Dania Alexandrino instills the same lesson about research in her students.
"Latinos in this country, particularly those who are first-generation, still have that attachment to back home and want to know what's going on there," she says. "Even those who are second- or third-generation may not be as engaged but still want accurate, well-represented news, especially in the face of a major crisis or situation." 
UF's Spanish-language news program focuses specifically on reporting for regional and national audiences whose first language is Spanish. Most students who enroll identify as Hispanic or Latinx, Alexandrino says, but the program is open to anyone who is already fluent in the language.
An important professional development resource for UF students is the institution's partnership with Telemundo University, a training program that connects them to experts in the field. Professionals from the international news network Telemundo visit the university twice per semester to teach graduating seniors about digital and television news production. The network has already hired three of the program's graduates.
Students with these skills are likely to be in high demand in coming years. Younger Hispanic and Latinx audiences are more likely than older generations to consume news from both Spanish- and English-language news sources, according to a recent study by the Pew Research Center. News networks that have traditionally only produced content in one of these languages have begun forming partnerships or expanding their services to meet the needs of these new audiences.
Telemundo, which is owned by NBCUniversal, plans to launch its first English-language newscast on YouTube later this year to "tap the burgeoning Hispanic youth demographic," according to an interview with network representatives in Variety.
University of Nevada, Reno
As the demand for bilingual reporters grows, journalism schools should put effort into attracting more Hispanic and Latinx students, Alexandrino says. One institution keenly aware of this demand is The Donald W. Reynolds School of Journalism at University of Nevada, Reno. Four years ago, the Online News Association awarded the school a grant to establish a bilingual news model and to gauge student interest in and consumer demand for this type of reporting.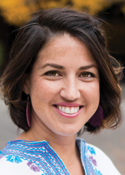 "The idea came about because demographically our community is about one quarter Hispanic, but of course when you look at the Spanish-language media landscape, it's pretty thin," says Vanessa Vancour, editor of Noticiero Móvil, the news service created by the grant. 
Noticiero Móvil functions as both a journalism course and bilingual news agency. Under Vancour's guidance, students learn to produce audio stories for local radio and multimedia projects for the organization's website. Bilingual, English-only, Hispanic and Latinx, and other students alike work together on producing thoughtful journalism for and about people in marginalized communities who "do not normally have a seat at the table," Vancour says. 
"I don't care whether or not you speak Spanish. I just want students who have a desire to engage with physical spaces and people you may not normally be engaging with," she says.
Vancour, who is Mexican-American and a former TV news anchor, initially assigns students simple tasks — for example, visiting a Hispanic grocery store and striking up conversations about food — before they delve into actual reporting work. While Noticiero Móvil covers community-centered news and events, each class also has a beat that touches on serious issues such as immigration and health disparities.
Gathering these stories helps students discover the importance of shedding light on lives and issues that are typically overlooked by English-only journalism and mainstream media, Vancour says.
"When I talk to people [about Noticiero Móvil], they realize how crazy it is that we didn't have a service like this before, especially given the demographics of our community," Vancour says, "and it is even more surprising that this isn't more common when you look at the landscape of our country."
Mariah Bohanon is the associate editor of INSIGHT Into Diversity. This article ran in our May 2019 issue.