Diversity and cultural competency have long been a struggle in the journalism industry. In fact, diversity in the profession is so lacking that newsroom employees are more likely than all other U.S. workers to be White and male, according to a 2016 study by the Pew Research Center.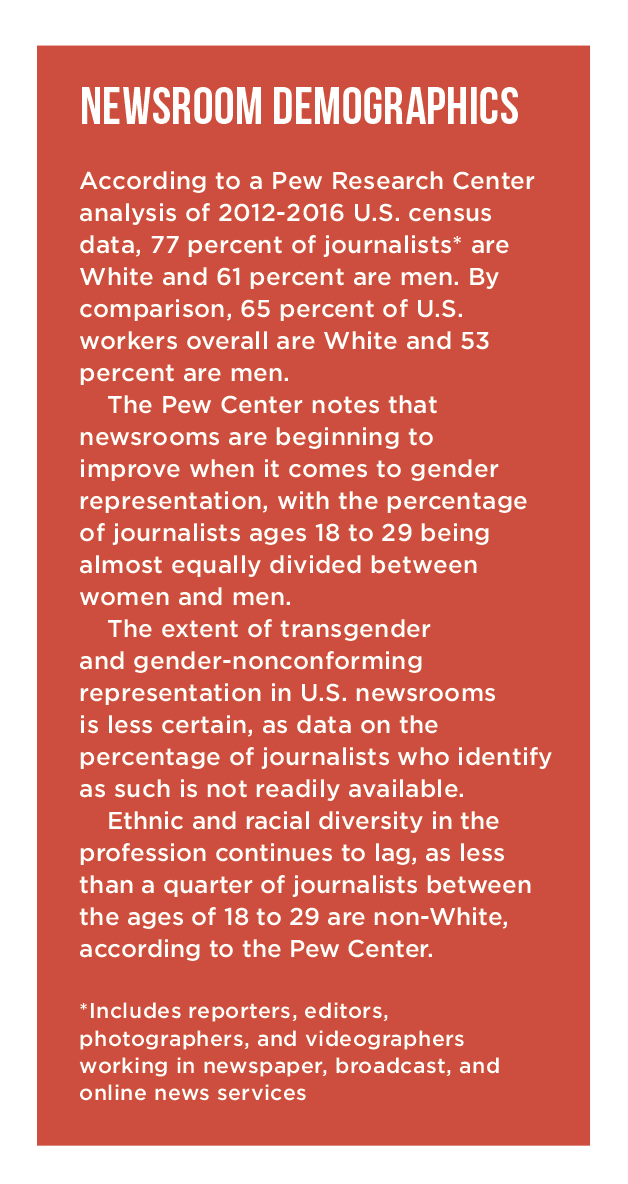 In order to tell stories that authentically represent and resonate with marginalized communities, the news media must incorporate more underrepresented voices. Doing so requires improving recruitment, support, and retention for diverse students and journalists as well as creating more inclusive work and educational environments. 
The following journalism schools, nonprofit organizations, and foundations are leading the way when it comes to intentional, strategic efforts toward this end. They offer innovative programs for diverse storytellers to develop their talents, and they inspire underrepresented students to pursue careers in journalism and communications. They also provide the funding and professional support that make these opportunities possible. 
NONPROFITS
City Bureau
City Bureau is a nonprofit civic journalism lab founded in 2015 and located on Chicago's South Side. It promotes community engagement by offering opportunities to citizens who have no prior experience in journalism. 
Offerings include an 11-week fellowship program, a yearlong residency, and a weekly workshop series known as The Public Newsroom. The goal of these workshops is to provide a space for discussion where journalists can share information with the public on topics such as producing one's own video stories and utilizing the Freedom of Information Act. 
"We think the creation of spaces like this could have a deep, long-term impact on American journalism. We're breaking down barriers to bring diverse perspectives into newsrooms," City Bureau's website states.
The organization focuses on how big picture issues affect local Chicago communities. In 2018, for example, it hosted a forum — one of dozens — that explored how media should report on crime in the city. "More than 60 local reporters, organizers and concerned residents attended the workshop to help generate new guidelines for covering this topic," the website states. citybureau.org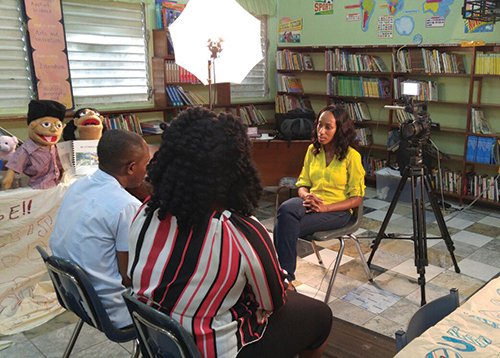 International Center for Journalists (ICFJ)
ICFJ offers talented reporters who are underrepresented in the field the chance to gain professional experience abroad through the Bringing Home the World Fellowship program. 
Created in 2011, the program improves coverage of underreported global issues by diversifying the pool of international storytellers. Many participants come from small- and medium-sized publications with tight budgets; one-third have told ICFJ that the opportunity helped them advance in their careers.
With the assistance of sponsors, ICFJ finances fellows for up to two weeks of in-country reporting — covering the costs of travel, lodging, interpreters, and more. The organization also hosts an orientation in Washington, D.C., that includes training on safety, multimedia storytelling, and working with interpreters. ICFJ staff connects fellows with mentors who have knowledge of the country they are visiting and can help them find sources on the ground.  
Fellows are required to publish their stories in U.S. media outlets as well as in the center's online collection of stories. To date, the program has supported 100 fellows. icfj.org
ProPublica
ProPublica is a nonprofit news organization that has demonstrated a thorough commitment to recruiting and retaining journalists who have traditionally been underrepresented in investigative reporting. Its diversity efforts include pipeline programs, inclusive hiring practices, and a focus on retention. 
The Emerging Reporters Program, created in 2016, awards five fellowships per year to underrepresented journalism students. Fellows receive a $9,000 stipend, are mentored by ProPublica staff, and get to spend a week in the organization's New York City newsroom. 
As far as recruitment, ProPublica visits Minority-Serving Institutions and affinity conferences. In 2018, it added the Rooney Rule to its employment process, thus requiring hiring managers to interview at least one person of color for every open position. 
ProPublica's success in this area is reflected in its newsroom's demographics; as of January 2019, 45 percent of its editorial staff were women and 32 percent were non-White. propublica.com
The Ida B. Wells Societyfor Investigative Reporting
The Ida B. Wells Society is a news trade organization that helps to cultivate and retain diverse talent in journalism by providing professional development, networking, and other support.
The group offers free or low-cost regional career training and a yearlong fellowship that includes investigative reporting lessons in New York City from accomplished journalists. Reporters of all ethnicities and races who support the overarching mission of the society are welcome to become members, according to the website.
The Ida B. Wells Society was founded by Black journalists who noticed the lack of racial diversity in the field of investigative journalism. In 2016, the organization officially launched with the support of the Open Society Foundation, the Ford Foundation, and the Craig Newmark Graduate School of Journalism at the City University of New York. 
It is named in honor of Wells, a pioneering African American reporter who exposed racial injustices in the late 19th and early 20th centuries. idabwellssociety.org
FOUNDATIONS
John S. and James L. Knight Foundation Robert C. Maynard Institute for Journalism Education (MIJE)
The prolific John S. and James L. Knight Foundation is dedicated to promoting the arts, developing well-informed communities, and protecting First Amendment rights in journalism. 
When it comes to supporting diversity in news media, the Knight Foundation takes the stance that traditional strategies fail to address the "institutional racism and unconscious biases that pervade many news organizations," according to its website. As such, the foundation supports comprehensive and innovative efforts such as MIJE's new Equity and Inclusion Transformation Program.
With the help of a $1.2 million investment from the Knight Foundation, the program will integrate trained specialists in newsrooms to help better inform underserved communities and establish more inclusive work environments for underrepresented reporters. 
MIJE, which describes itself as America's oldest news organization dedicated to the accurate coverage and representation of "all segments of society, particularly those often overlooked, such as communities of color," plans to select newsrooms to participate in the program through a national application process. 
The donation to MIJE is part of a five-year, $300 million commitment by the Knight Foundation to strengthen local news and rebuild public trust in journalism, according to its website. knightfoundation.org; mije.org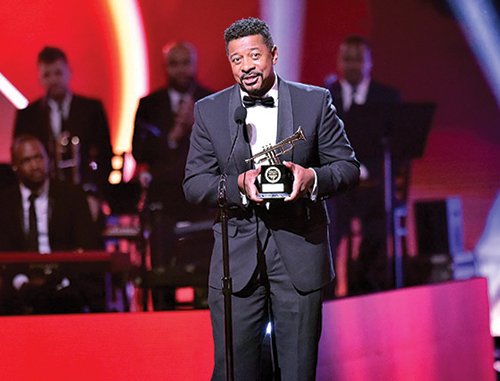 Scripps Howard Foundation
The Scripps Howard Foundation is the philanthropic branch of the E.W. Scripps Company, an American broadcasting group. The foundation's mission is to create a better-informed world through journalism education and childhood literacy. Among its many efforts to support diversity in journalism is a yearlong fellowship. 
The Scripps Howard Fellowship Program — created in partnership with ProPublica — is designed to develop "a diverse pool of talented young journalists with the foundational skills for future leadership," according to a press release. Fellows specialize in either investigative reporting for video or data reporting and are paid $50,000 with full benefits. The fellowship also includes training in career management, leadership and collaboration, and entrepreneurship.
The foundation offers a multitude of other resources for diverse student and professional journalists, including additional fellowship and internship programs, university partnerships, grants, centers for investigative journalism, and an annual journalism award that grants $170,000 in prize money across 16 categories. scripps.com/foundation
HIGHER EDUCATION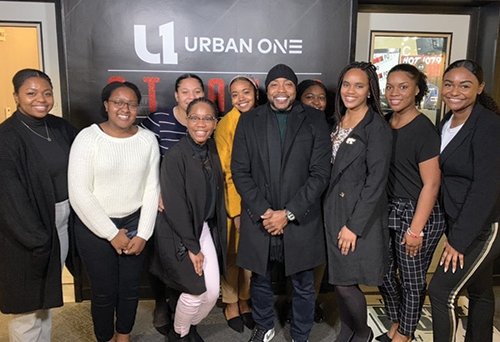 The Missouri School of Journalism at the University of Missouri
In August 2016, the Missouri School of Journalism launched the Student Development, Diversity, & Inclusion Program to advance diversity on campus and in the news media. 
The program's recruitment strategy includes personal visits to underserved high schools by journalism professor Ronald B. Kelley, who serves as the program's executive director. This strategy extends to high schools across 10 key cities, according to Kelley. Thus far, approximately 30 students of color from these high schools have enrolled in the Missouri School of Journalism, he says.
The program also hosts summer workshops for diverse high schoolers, including the longstanding Missouri University Journalism Workshop and two more recent offerings for underrepresented students interested in investigative reporting or advertising and public relations. 
Beyond recruitment, the Missouri School of Journalism supports diverse students by pairing them with alumni mentors who help guide their education and careers. journalism.missouri.edu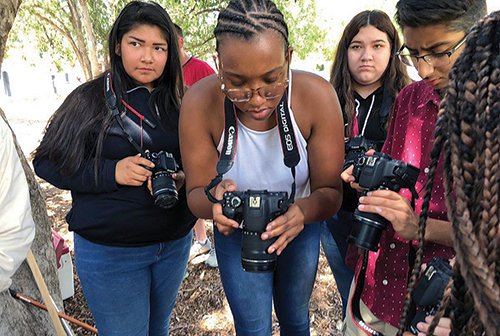 The University of Arizona School of Journalism
As a result of strategic diversity and inclusion planning, the University of Arizona School of Journalism increased its population of underrepresented students by 19.7 percent between 2005 and 2016. 
Among the school's recruitment efforts is an annual summer workshop for underrepresented high school students. It has hosted The New York Times Student Journalism Institute several times in recent years, providing 20 diverse students across the U.S. with the opportunity to train with the prestigious newspaper's editors and reporters.
The school's dedication to diversity is also evident in its focus on cross-cultural experiences and course offerings. Its Arizona Sonora News service allows students to report on the U.S.-Mexico border. Its Center for Border & Global Journalism, launched in 2014, supports both students and professional journalists in reporting across national and cultural barriers. 
Furthermore, the school offers multicultural journalism courses in partnership with other University of Arizona departments, as well as dual master's degrees that combine the study of journalism with Latin American studies and Middle Eastern and North African studies. journalism.arizona.edu 
University of Southern California Annenberg School for Communication and Journalism (USC Annenberg)
In 2017, leaders of USC Annenberg created a five-year strategic plan for improving diverse representation in journalism and media. 
Among the plan's successes thus far is an increased endowment to provide scholarships for underrepresented students. Donors were so supportive of this effort that the school is now reviewing the possibility of additional endowment goals to support other areas of student need, according to Peggy Bustamante, associate professor and associate dean for diversity, inclusion and equity at the school. 
The plan also includes new mentoring programs for diverse faculty and the revamping of two existing mentoring programs for students. These two programs — one involving faculty mentors and one for alumni mentors — have been redesigned to maximize benefits for individuals from underrepresented groups. annenberg.org 
This article was published in the April 2020 issue.