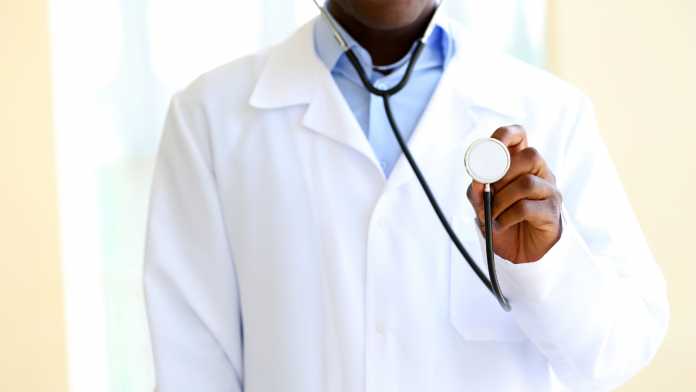 This week, the NFL announced a new partnership with the NFL Physicians Society (NFLPS) and the Professional Football Athletic Trainer Society to increase diversity in the sports medicine profession.
The NFL Diversity in Sports Medicine Pipeline Initiative will offer students at historically Black medical schools the opportunity to participate in clinical rotations with official NFL medical staff and teams.
"There is work to be done here when we talk about the medical student pipeline," NFLPS President and San Francisco 49ers head team physician Dr. Timothy McAdams stated during a press conference on Tuesday. "A recent study says Black medical students are only 7.3 percent of the total medical school population in the United States and that has risen less than 1 percent over the last 40 years."
The majority, or 86 percent, of NFLPS members identify as White. McAdams said he hopes the new initiative will provide the appropriate exposure to sports medicine needed to increase representation.
The initiative will allow 16 students from Charles R. Drew University of Medicine and Science, Howard University College of Medicine, Morehouse School of Medicine, and Meharry Medical College to work alongside NFL medical professionals for one month during the 2022 season. Two students from each school will be selected; one interested in primary care sports medicine and another in orthopedic surgery.
The NFL teams that will participate include the Atlanta Falcons, Cincinnati Bengals, Los Angeles Chargers, Los Angeles Rams, New York Giants, San Francisco 49ers, Tennessee Titans, and Washington Commanders.
McAdams says the program will open to more students for the 2023 season.