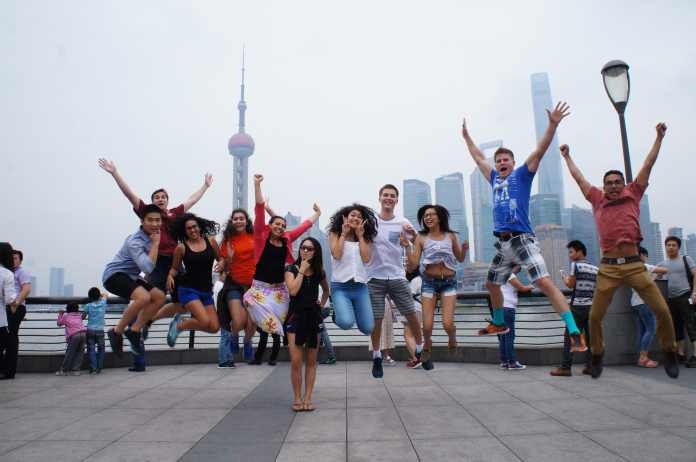 A new National Resource Center for East Asian Studies (CEAS) expands global education for students, faculty, and the wider community at the University of Arizona (UArizona).
The CEAS, which builds on the university's Department of East Asian Studies, is designated as a National Resource Center (NRC) as it is part of the U.S. Department of Education's program to fund and support centers on college campuses that teach about other regions and countries. CEAS joins three other NRCs on the UArizona campus, including the Center for Latin American Studies, the Center for Middle Eastern Studies, and the Center for Educational Resources in Culture, Language and Literacy.
Through a Title VI grant, UArizona has been given $5.9 million to fund its four centers over the next four years, with $782,686 allocated to CEAS. UArizona is recognized as a Hispanic-Serving Institution (HSI), and the center is the first Title VI NRC program to focus on East Asia at an HSI university.
Nearly 70 affiliated UArizona faculty members who engage with East Asian studies are part of the effort to consolidate resources through CEAS, which is co-directed by Wenhao Diao, PhD, associate professor. The center works with faculty members to create new courses, community outreach projects, speaker events, K-12 history materials, and study abroad scholarship opportunities.
Outside partnerships have also helped to expand course offerings. An open-access Chinese business course is offered in association with Jacksonville State University. CEAS also offers three virtual exchange courses — on the Japanese and Chinese languages and the history of China — in collaboration with institutions in Japan, Taiwan, and China.
In conjunction with UArizona's other NRCs, CEAS offers courses on important contemporary topics, such as border issues concerning the Middle East, East Asia, and the United States.
An additional mission of CEAS is to promote understanding of diversity and inclusion. To advance this goal, the division of Cultural & Inclusive Experiential Learning Opportunities (CIELO) plans to increase study abroad participation across the university by increasing the number of faculty who reflect the identities of underrepresented students interested in the program, says Danthai Xayaphanh, CIELO director. This includes study abroad opportunities in East Asia, funded in part by CEAS.
By making East Asian studies more accessible, Diao hopes to make the Asian experience more visible on campus. CEAS is also working to include other underrepresented campus groups; for example, an LGBTQ+ activist who has done important work in China may visit the university, she says. 
"We see diversity and equity not just as important but as a defining principal in organizing these projects," Diao says.
The center's goals also include advancing the topic of sustainability, as no country can face climate change challenges individually, says Diao. CIELO helps further CEAS' sustainability mission with study abroad service-learning projects at UArizona's Cambodia campus. There, participants learn about Vietnam, Thailand, Laos, and Bali, Xayaphanh says, and as part of the program, explore sustainability topics such as the restoration of coral reefs and the impact of garbage sent to these countries by the United States. Students also meet with nongovernmental organizations to learn about recycling systems. 
These types of educational opportunities increase student commitment to environmental and social justice while at the same time broadening their knowledge and appreciation for culture and their ability to navigate unfamiliar settings, Xayaphanh says.
"Our hope is, through our center, we can bring these different cultures and societies and perspectives closer," Diao says.●
Nikki Brahm is a senior staff writer for INSIGHT Into Diversity.
This article was published in our November 2022 issue.