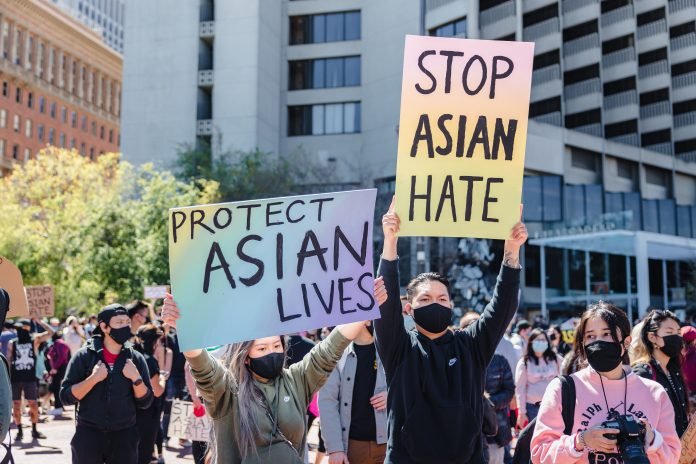 Over the past month, New York University (NYU) has experienced a wave of hate crimes against Asian students.
NYU students have reported at least four separate attacks since February, with three out of the four survivors being Asian, NBC News reports.
The increase in violence has spurred the school to ramp up security measures by adding surveillance cameras, better lighting, and a larger on-the-ground law enforcement presence, according to NYU's campus safety officials.
"We are conscious of the unease that Asian members of the NYU community may be feeling right now; we stand united in full support of them, and want them to know they have our support and that we are determined to make them feel secure on our campus," an NYU email to NBC states. "And given the fact that three of the four incidents involved Asian students, we are proceeding on the assumption that anti-Asian bigotry must be playing a role."
Shortly after the attacks at NYU, 28-year-old Steven Zajonc was arrested for assaulting seven Asian women in Manhattan. Zajonc was charged with multiple counts of aggravated harassment, assault, and hate crimes.
An NYU spokesperson says the school reached out to the New York City Police Department's Hate Crime Task Force after learning about Zajonc's alleged assaults due to the similarities to the campus attacks. No conclusion has been reached as to whether the incidents are related.
Yesterday, Steve Zajonc was arrested and charged with assaulting 7 Asian females as a hate crime. The incident occurred on February 27th in Manhattan within a span of two hours. https://t.co/9g2XrWG1AW

— Asian Hate Crimes Task Force (@NYPDAsianHCTF) March 3, 2022
"NYU's Campus Safety Department is operating under the assumption that at least some of the four incidents are likely connected to one another, whether or not they're connected to the person accused of striking the seven non-NYU women in southern Manhattan," the NYU spokesperson stated.
Since the pandemic, the United States has experienced an uptick in hate crimes against Asian Americans and Pacific Islanders (AAPI). In September, INSIGHT hosted a webinar on combating AAPI racism in higher education. Click here for more information and resources on supporting AAPI students, faculty, and staff.