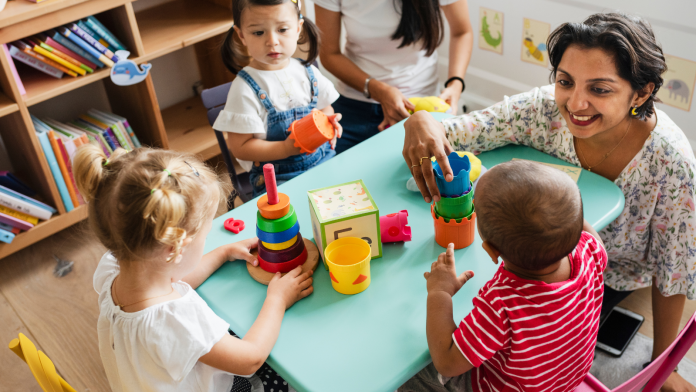 Public universities throughout New York will soon expand campus child care access using $15.6 million in state funding. State University of New York (SUNY) institutions will receive $10.8 million to address significant child care gaps, while City University of New York (CUNY) campuses will receive the remaining $4.8 million to expand their current child care services.
"Expanding high-quality, affordable child care options is an essential piece of creating a more equitable and accessible higher education system for New Yorkers," New York Gov. Kathy Hochul (D) said in a press release. "My administration remains committed to ensuring all parents have access to quality child care, and this funding is a critical step toward ensuring parents have the support they need to pursue a quality education and build a better future for themselves and their families."
The funding is part of the second phase of a statewide higher education initiative to provide accessible and affordable child care options to students, faculty, and staff at both university systems. Ten percent of CUNY's student population are parents, and approximately 80 percent of SUNY student-parents have difficulty meeting child care needs.
 "Lack of access to child care should never limit potential students from receiving higher education," New York Assemblymember Deborah J. Glick (D) said in the release. "A college degree is the surest way toward financial prosperity, and we must make certain that all New Yorkers, especially single parents and low income families, are able to further their education and careers. I thank Governor Hochul for prioritizing access to child care and I look forward to building off this success in the coming year."