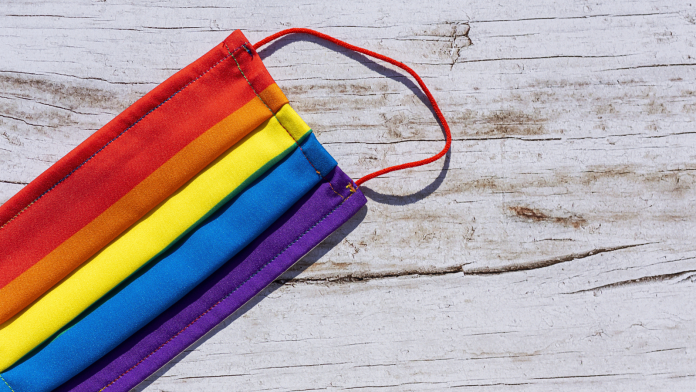 While the COVID-19 pandemic caused numerous academic, emotional, and financial challenges for college students, a study released in May by the Williams Institute at the University of California, Los Angeles School of Law shows that the pandemic was particularly detrimental for LGBTQ students.
Conducted in collaboration with the LGBTQ scholarship organization the Point Foundation, the study drew from data collected in January and February 2021 from a nationally representative sample of Americans ages 18 to 40. 
According to the results, one-third of LGBTQ respondents attending college reported losing student housing due to the pandemic. Furthermore, LGBTQ students were more than twice as likely to have faced housing insecurities, which researchers say is likely due to many not living at home with family before the pandemic. Nearly half of those who did return home when campuses shut down said they were not out to their families about their sexual orientation or gender identity.
The study also showed COVID-19's disproportionate educational impact on LGBTQ students. Nearly 65 percent of transgender students said their ability to pursue their studies was impeded by the pandemic, compared to 39 percent of all other students. Additionally, 31 percent of transgender students — versus 5 percent of cisgender students — reported they did not have reliable internet access or a quiet space to study for their remote classes.
LGBTQ students were also twice as likely to have lost financial aid. Nearly 15 percent reported losing an internship, fellowship, or job compared with only 6 percent of other students.
"The economic fallout of the COVID-19 pandemic has disproportionally impacted people of color and LGBTQ people," stated the study's author, Kathryn O'Neill, a policy analyst at the Williams Institute. "It could have a long-term effect on the ability of marginalized populations to pursue higher education."●
This article was published in our June 2021 issue.