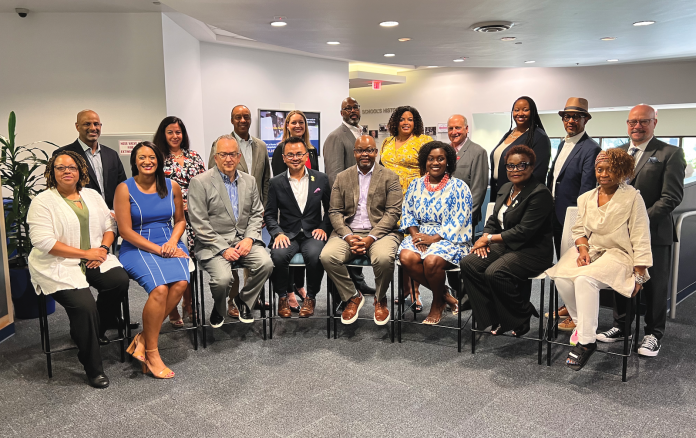 A new nationwide initiative aims to help pave the way for more underrepresented students to pursue a degree in hospitality management and to build a collaborative network of college programs, industry businesses, and related associations to ensure their success. The Alliance for Hospitality, Equity & Diversity (AHED) is directed by Florida International University (FIU) through the Chaplin School of Hospitality & Tourism Management.
"There has been a calling for many years for an alliance that would house a number of initiatives that would impact equity, diversity, and inclusion across the hospitality ecosystem," says Brian Barker, director of the alliance and endowed professor of diversity, equity, and inclusion at FIU Chaplin School of Hospitality & Tourism Management.
Barker was hired in June 2021, charged in large part with creating this national partnership and recruiting a council that is representative of the industry. Over the past year, that council has grown to 24 members who work in the hospitality field either as educators, industry professionals, or association representatives. The group held its first meeting in early September. 
AHED member universities include historically Black colleges and universities, Hispanic-Serving Institutions, and other four-year college programs. Organizations that have pledged support and commitment include Southern Glazer's Wine & Spirits, Hilton, Marriott International, Bacardi North America, Bloomin' Brands, JLL, CBRE, Castell Project, NABHOOD, AHLA Foundation, Greater Miami Convention & Visitors Bureau, and The Advanced Leadership Institute.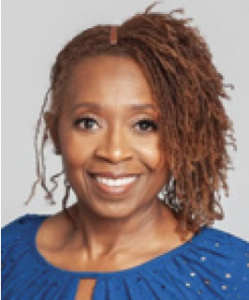 "We're planning and building as we go because there is no model for what we are doing," says Berkita Bradford, PhD, associate professor and chair of Hospitality Management at Virginia State University, a member school. "At the end of the day, we want students to have long careers. We want them to retire from the hospitality industry. We don't want them to spend four years studying and majoring in hospitality and then 18 months to two years in — because they're not excelling or not being promoted — they're leaving the industry."
Raising the estimated $5 million in funds needed to support the goals of the alliance is a top priority for council members.
"One of our audacious goals is to create three regional recruiter positions. They would recruit for all members of AHED," Barker says.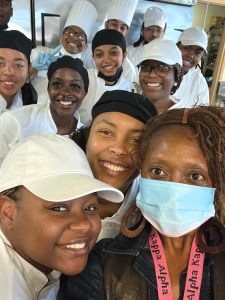 The recruiters will have hospitality industry experience and knowledge and will become familiar with all academic partner programs so they can make informed recommendations to potential students about member schools for undergraduate and graduate studies. Alliance scholarships will be student-directed based on their personal needs and desires; schools will not be designated or assigned through the organization, Barker says.
"At FIU, we have created, through our foundation, the capacity to pay scholarship dollars to students attending other academic institutions. To my knowledge, that is unprecedented," he says.
AHED also hopes to create several academic fellow positions to support recruitment and retention of underrepresented students. They'll engage with those nationwide who are enrolled in hospitality management programs and reach out to high schools to share information about industry careers. 
Other AHED initiatives include working to recruit more underrepresented faculty as well as providing professional development opportunities for all faculty, implementing a tracking system for community college students who want to transition into a four-year hospitality management program, and sharing research and resources among member schools.
The hospitality industry is one of the most diverse industries in the world, says Barker, but the problem in the U.S. is that underrepresented employees by and large remain in low-level positions. The alliance website cites statistics indicating that less than 1 percent of hospitality industry CEOs or presidents are Black; women hold less than 12 percent of industry leadership positions; and fewer than 11 percent of professors in hospitality higher education are Hispanic/Latinx. 
"There is a lack of diversity is in leadership positions, both at the operational level as well as the corporate level," Barker says.
Adding to the problem, the industry is still rebounding from the past few years, he says. During the pandemic, there was a massive talent drain and many heartbreaking workforce stories were shared about the nature of sudden job losses.  
"The industry has not recovered from that, and then that is exacerbated by the great resignation era, as many scholars call it, but I call it the great demand for equity. That is, people really want to be included in a meaningful way in their organizations, want to have their voices heard, have more command over their schedule and their time," says Barker. 
Barker and Bradford say the industry also needs to counter the perception — particularly among people of color, and especially Black people — of servitude in the hospitality industry. 
"[Underrepresented people] are the backbone of the industry but we're not thriving in it," says Bradford. "We literally get parents who don't want their kids to major in hospitality because they think — as one of my students said to me — 'My dad asked why I need to major in that if I'm going to be cleaning toilets.'  We want students to know they can have long-term careers. You may start out working the front desk, but entry-level positions should have a clear trajectory. We want you to someday buy hotels and hire people."
After many conversations with industry stakeholders, AHED is poised to move the industry forward in DEI efforts, says Barker.
"We have a good grasp of what the problems are," he says. "Now, we also have a framework of how to solve them. We're thrilled to hit the ground and make meaningful and sustainable change."●
Janet Edwards is the executive editor of INSIGHT Into Diversity.
This article was published in our October 2022 issue.