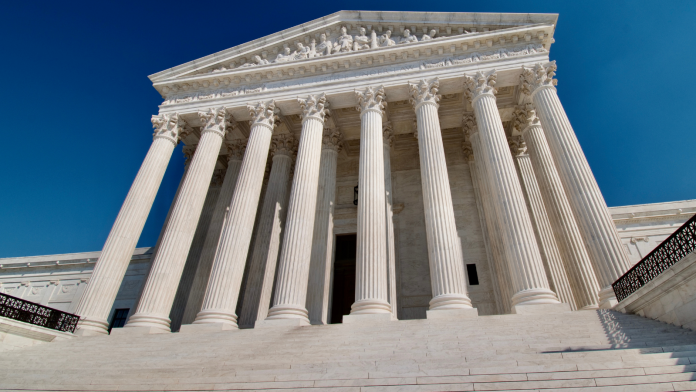 Some of the world's largest corporations have filed a brief with the U.S. Supreme Court stating their support of affirmative action policies at Harvard University and the University of North Carolina at Chapel Hill (UNC Chapel Hill).
Both universities are defendants in lawsuits filed by the group Students for Fair Admissions (SFFA), an anti-affirmative action organization that has challenged race-based admissions policies on multiple occasions. The current suits allege that Harvard and UNC Chapel Hill's admissions standards are discriminatory against Asian American applicants.
Apple, Google, Meta, and Microsoft were among the nearly 70 companies that signed the amicus brief that was filed on Monday. Other signatories include major airlines, financial institutions, and health care corporations.
While the Supreme Court has generally ruled in favor of higher education institutions facing challenges to their affirmative action policies in the past, some experts say the current conservative majority may side with SFFA. In the brief, the companies urge the justices to consider the proven benefits of diversity in business as well as education.
"Empirical studies confirm that diverse groups make better decisions thanks to increased creativity, sharing of ideas, and accuracy," the document states. It also points to the importance of diversity for economic outcomes. "These benefits are not simply intangible; they translate into businesses' bottom lines."
Diversity, equity, and inclusion experts note that signing the brief puts companies at risk of a conservative backlash in today's polarized culture, as happened with the Walt Disney Company earlier this year when it spoke out against Florida's "Don't Say Gay" bill. Yet this polarization emphasizes how impactful corporations can be when they choose to take a stand.
"This is the perfect time for the corporate world to not just sit on the wayside," said Lael Chappell, a director at cyber insurance and security company Coalition, Inc., in a Bloomberg Law article.
A coalition of tech companies is expected to file an additional brief in support of Harvard and UNC Chapel Hill later on Monday.