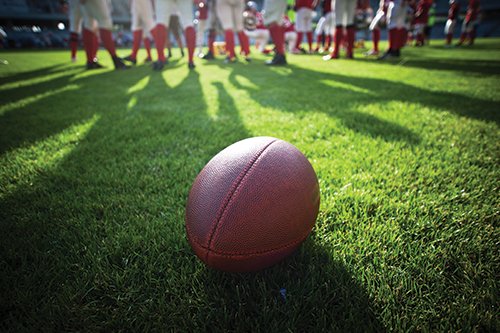 The NCAA Division I Board of Directors approved a historic interim policy on Wednesday that allows student-athletes the opportunity to earn money related to their name, image, and likeness (NIL).
The temporary policy is based on the NCAA Division I Council's recommendation earlier this week that the board should suspend amateurism rules and allow college athletes to earn profits from endorsements, sponsorships, autograph signings, and other activities.
The board kept a rule intact that avoids "pay-for-play and improper inducements tied to choosing to attend a particular school," according to an official press release.
According to the NCAA, the new NIL guidelines are as follows:
College athletes can engage in NIL activities consistent with the law of the state where the school is located. Colleges and universities are responsible for determining whether those activities are consistent with state law.
Student-athletes who attend a school in a state without a NIL law can engage in this type of activity without violating NCAA rules related to name, image, and likeness.
College athletes can use a professional services provider for NIL activities.
Student-athletes should report NIL activities consistent with state law or school and conference requirements to their schools.
The temporary policy comes a week after the U.S. Supreme Court ruled that the NCAA could not place restrictions on education-related benefits from colleges and universities to student-athletes.
Many college athletes have already inked endorsement deals that went into effect July 1. Several states have passed NIL laws that will go into effect later this month, including Alabama, Arizona, Florida, Georgia, Kentucky, Mississippi, New Mexico, Ohio, and Texas. Twelve more states have laws going into effect in 2022, 2023, and 2025, with the possibility of the dates moving up sooner, The Washington Post reports.