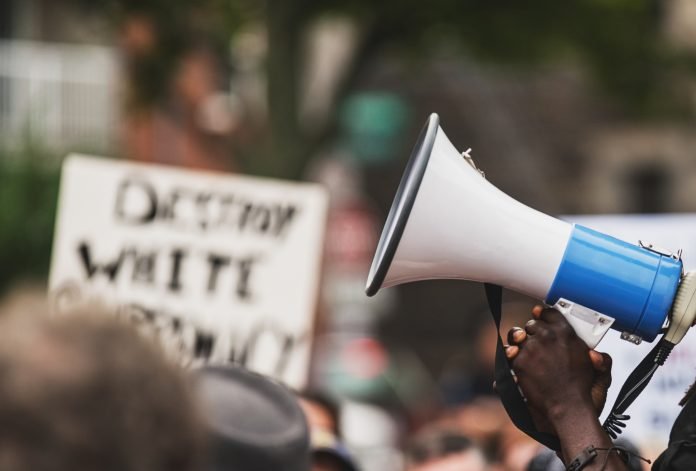 On Tuesday, North Carolina State University (NC State) students staged a protest calling for the firing of Chadwick Jason Seagraves, an employee who allegedly engaged in online harassment and is a member of the Proud Boys, a far-right hate group.
The five-hour demonstration called the "Freeze Out" was orchestrated by NC State undergraduate student-body president Melanie Flowers, who told The Charlotte Observer that Seagraves' actions were "inexcusable and threaten the integrity of the NC State community."
Seagraves, a desktop support team manager in the Office of Information Technology, was accused in November of harassing an NC State student online and leaking private information of left-wing activists. A lawsuit filed against him in November by Olivia Katbi Smith, co-chair of Portland's chapter of the Democratic Socialists of America, alleges that Seagraves has a history of doxxing, or publicly broadcasting individuals' personal information online.
The university also received reports that Seagraves was an alleged member of the Proud Boys, a right-wing group that promotes violence and White supremacy. The Proud Boys are designated as a hate group by the Southern Poverty Law Center.
After a two-month-long investigation, the university announced earlier this month that nothing was found to substantiate any significant allegations against Seagraves. Therefore, no formal disciplinary action was to be taken.
NC State Chancellor Randy Woodson acknowledged the outcome was "disappointing and frustrating" to many in the community in a Tuesday statement. 
Seagraves called the allegations of his association with the Proud Boys "heinous slander" in a November email to The News & Observer. 
"I categorically denounce [W]hite supremacism and, as a Constitutionalist and Free Speech Absolutist, I abhor the concept of fascism and authoritarianism of any sort," Seagraves stated.