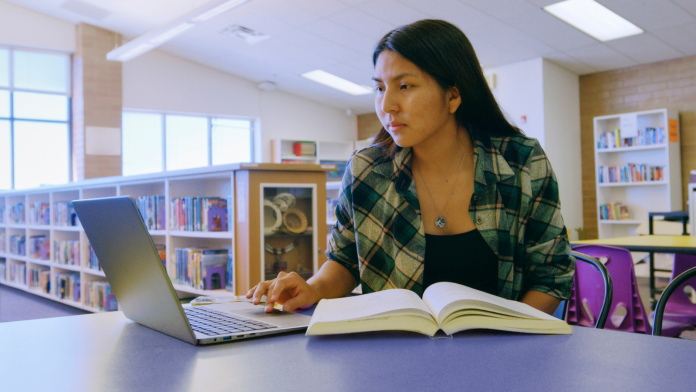 Navajo Technical University recently launched a new accredited doctoral program in Diné culture and language sustainability, making it the first tribal college to offer a PhD program.
Diné, a Navajo word meaning "the people," is a self-referential term commonly used by tribal members.
The program will combine traditional Diné knowledge with western research methodologies to develop culturally responsive practices to address problems specific to the Navajo community. It is scheduled to open to students in fall 2023.
As of March, around 20 students have submitted their applications and will be competing for five positions in the inaugural class, according to a university press release.
A key goal of the program is to ensure the Navajo language is sustained for future generations. Despite having over 170,000 speakers as of 2019, which is more than any other tribal nation, the Navajo language is still classified as an "endangered language" by UNESCO due to the declining number of Navajo children who can speak it fluently.
Navajo Tech, located on the Navajo Nation reservation in Crownpoint, New Mexico, is the largest tribal college in the U.S. and offers more than 30 degree and certificate programs.
"The launch of our accredited [PhD] program represents a paradigm shift in how we approach Indigenous language education and research," Wafa Hozien, a Navajo Tech administrator who helped launch the program, told Native News Online. "Our program offers a unique opportunity for community members to gain a deep understanding of the Diné language and culture and to empower themselves as advocates for language sustainability."