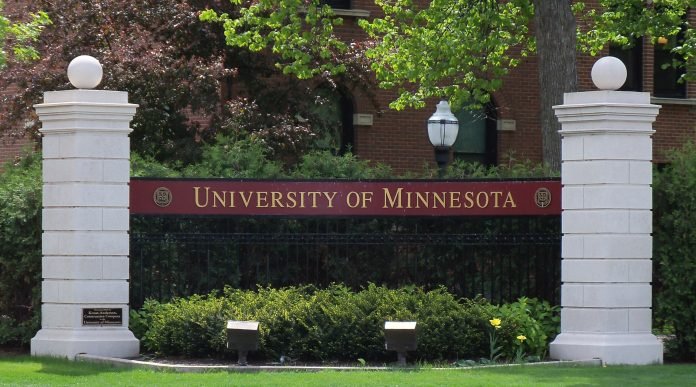 Eleven Native American tribes are calling for reparations from the University of Minnesota (UMN), stating that the school's endowment was established using land that was obtained through the dispossession of Indigenous territories.
The tribes, which include Red Lake Nation and the Fond du Lac Band of Lake Superior Chippewa, have not yet settled on a specific amount, The Washington Post reports, but they agree that the university should acknowledge and address its troubled history with Native Americans.
The call for reparations stems from a comprehensive 500-page report published in April by the Towards Recognition and University-Tribal Healing (TRUTH) Project documenting the extensive harm that UMN has inflicted on Indigenous people, including genocide, land expropriation, and the dissemination of distorted historical narratives. The report also revealed evidence that the university conducted unethical medical research on Native children in the 1960s, including kidney biopsies.
Janie Mayeron, chair of the board of regents for the University of Minnesota, acknowledged the results of the report during a board meeting in May, saying that "it is important that we work in collaboration with the tribal nations to chart our course from here."
The violent history behind land-grant universities was first exposed in a 2020 Pulitzer Prize-winning report by High Country News that revealed how numerous U.S. higher education institutions — including Cornell University, Purdue University, and the University of California system — had profited from the seizure of over 10 million acres of Indigenous land through the Morrill Act of 1862.
Since the report, colleges such as UMN have attempted to repair relations with Indigenous communities by issuing land acknowledgment statements and creating new leadership positions to work directly with tribes. However, Native advocates say these efforts fall short and that institutions should return land or provide financial remunerations.
"You have these schools that have tens of millions of dollars at their disposal, but they are not looking at any ways they can improve living situations for Indigenous peoples today," An Garagiola, a descendant of the Bois Forte Band of Chippewa, told the Post. "Yet their existence as institutions, as schools of learning, are only there today because of everything that was taken."