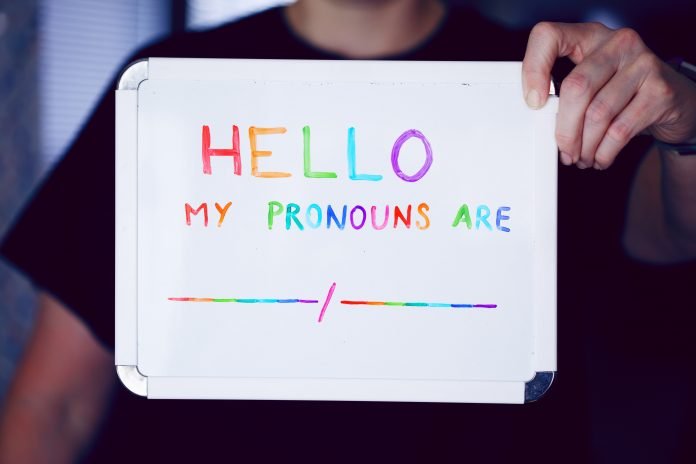 On April 10, more than two dozen sororities from the National Panhellenic Conference (NPC) voted on a proposed policy amendment that could potentially open membership to gender-nonbinary students.
The results of the vote, which took place during the organization's annual membership meeting, have yet to be shared publicly.
If the policy change does go into effect, it would amend guidelines on who can participate in the formal recruitment process. Currently, NPC policy states that the 26 "women-only" sororities in its organization can recruit an "individual who consistently lives and self-identifies as a woman, regardless of the gender assigned to them at birth" which includes transgender women but excludes nonbinary students in its language, The Chronicle for Higher Education reports.
Despite the NPC's formal policy, the organization allows its independent sororities to make their own rules regarding membership. Delta Phi Epsilon (DPhiE), a historically Jewish sorority, made history in 2017 as one of the first NPC sororities to open its membership to nonbinary individuals.
Dan Perez-Sornia, who uses they/them pronouns and is a 2020 graduate of Humboldt State University, told the Chronicle that being a member of DPhiE gave them a sense of belonging. Because Perez-Sornia was able to openly share their pronouns at a recruitment event, they "never had to come out to anybody" while a member of DPhiE.
Prior to the vote on allowing nonbinary members, the NPC created the Gender Identity Study Group in 2016 to disseminate information to member organizations on questions of transgender inclusion.
Although the NPC has taken actions to become more inclusive of different gender identities, fraternities and sororities as a whole remain a controversial presence on college campuses. In recent years, many critics — including former fraternity and sorority members — have called for the end of Greek life, alleging that it perpetuates a culture of exclusion, racism, sexism, homophobia, and substance abuse.
In a January study by Best Value Schools, nearly 60 percent of college students said they have a negative sentiment toward Greek life, and 56 percent reported the value of Greek life had decreased since the onset of the pandemic.