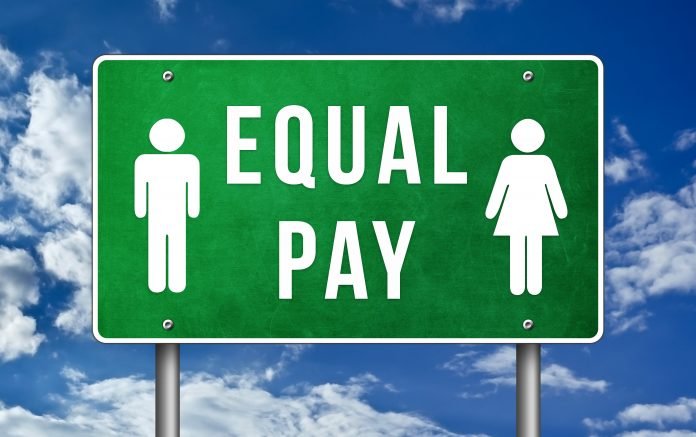 Latina Equal Pay Day is recognized on October 29 this year and changes annually based on when the average Latina woman's earnings match White, non-Hispanic, men's pay from the year prior.
For instance, in 2019, Latina workers had to work until November 20 in order to earn what White men made in 2018.
Latinas are paid 55 cents for every dollar White, non-Hispanic men make, based on a recent report from the National Partnership for Women and Families. In comparison, White, non-Hispanic women are paid 79 cents; Black women 63 cents; and Asian American women 87 cents.
Factors contributing to the pay gap include lack of educational opportunities, occupational segregation, anti-immigrant sentiment, and discriminatory policies, according to an October report from the Center for American Progress.
Additionally, unemployment rates for Latinas in the United States surged during the ongoing COVID-19 pandemic, according to an August study released by the Pew Research Center. Latina women went from an unemployment rate of 5.5 percent in February to 20.5 percent in April.
Women have always earned unequal pay across the country compared to White men, with White and non-Hispanic women earning 80 cents of every dollar men make. However, Latina women across the country face the greatest pay disparity by bringing home only 54 percent of what White, non-Hispanic men earn, according to 2020 data from the American Association of University Women.
Because 60 percent of Latina mothers are the primary income earners for their families, the pay gap trickles into every aspect of the Latinx community. To address Latina pay disparity, the Center for American Progress says policymakers must create targeted strategies to end discrimination.
To help bring awareness to Latina Equal Pay Day, the organization Equal Pay Day has launched a social media campaign. On Friday, October 29, from 2 p.m. to 3 p.m. ET, participants in the campaign can use the hashtags #LatinaEqualPay, #Trabajadoras, and #OwnYourPower2020 on social media platforms to show solidarity with Latina women for fair wages.
For more information, visit www.latinaequalpay.org.