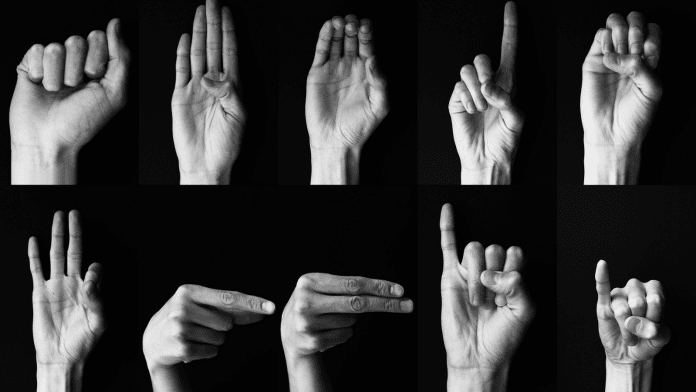 National Deaf History Month takes place each year from March 13 through April 15 to commemorate the accomplishments of the Deaf and hard of hearing (DHOH) community and their continued fight for equality and inclusion. The time frame is spread across March and April in recognition of three landmark achievements in DHOH education: the 1817 founding of the first American public school for the Deaf; the 1864 founding of Gallaudet University, the world's first higher education institution for DHOH students; and the 1988 hiring of I. King Jordan, Gallaudet's first Deaf president. 
The events leading up to Jordan's appointment as president are considered among the most important moments in DHOH history. The Deaf President Now (DPN) movement, as it is now called, was spurred by the Gallaudet Board of Trustees' decision to hire Elisabeth A. Zinser, a hearing person who did not know sign language, as the university's seventh president. The Gallaudet community had long advocated for a Deaf person to lead the campus, as every president in its 124-year history had been non-DHOH. 
In response to Zinser's appointment, students shut down campus in a week-long protest. Among their grievances was the fact that a significant majority of employees and campus leaders, including the Board, were not Deaf. Flyers handed out during the protests pointed out that other higher education institutions for specific populations, such as the historically Black Howard University, had long ago handed over governance to individuals who reflected the identity of their campus community. Greg Hlibok, a student leader of DPN, told USA Today in 2018 that the Board's refusal to hire a Deaf president came from a "paternalistic" attitude that denied Deaf people's autonomy.
The DPN protesters were backed by many faculty, staff, and alumni. They marched from Gallaudet — which is located in Washington D.C. — to the Capitol three times over the course of the protest. Then Vice-President George Bush, the Rev. Jesse Jackson, and other national leaders announced their support of DPN. "The problem is not that the students do not hear," Jackson wrote in a statement. "The problem is that the hearing world does not listen."
"The problem is not that the students do not hear," Jackson wrote in a statement. "The problem is that the hearing world does not listen."
The Board of Trustees ceded to the students' demands after a week of campus demonstrations. Zinser and the chairperson of the Board agreed to resign, the Board was restructured so that a majority of members were DHOH, and students who participated in the protests were guaranteed immunity from disciplinary action. Shortly afterward, Jordan was selected as president, a position in which he served for 18 years. 
Hlibok told USA Today that DPN's success gave confidence to Deaf people, including himself; following the protest, he decided to pursue his dream of becoming a lawyer despite people doubting his ability to succeed in law. 
"DPN was remarkable not only for its clear sense of purpose, cohesiveness, speed, and depth of feeling," the Gallaudet website states, "but also for its ability to remove the barriers and erase the lines that previously separated the [D]eaf and hearing communities."