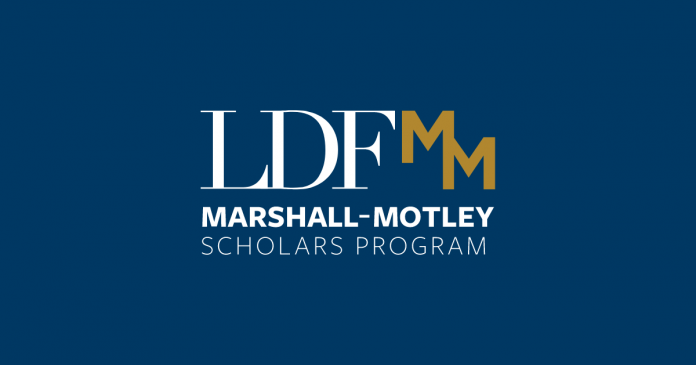 On the anniversary of the landmark Brown v. Board of Education decision in May, the NAACP Legal Defense Fund (LDF) announced the names of 10 scholars chosen for a new initiative aimed at developing the next generation of civil rights lawyers.
The Marshall-Motley Scholars Program provides financial support for students committed to working as racial justice attorneys in the Southern U.S. for a minimum of eight years. The program is named in honor of the first African American Supreme Court Justice and LDF founder, Thurgood Marshall, and the first Black woman to serve as a federal judge, Constance Baker Motley.
The 10 finalists, all of whom were born or raised in the South, will receive a scholarship that covers the full cost of attending law school — including tuition, room and board, and incidental expenses. They will also have access to specialized training and internship opportunities. At the end of their studies, the students will be placed in a two-year fellowship at a southern civil rights organization with a racial justice law practice.
"As we have seen over the last several months, our democracy requires vigilant protection, particularly for Black communities in the South, which have yet to realize the full and unqualified protection of this nation's laws and ideals," stated LDF President Sherrilyn Ifill.
The Marshall-Motley Scholars will focus on issues such as voting rights, housing and educational disparities, discrimination in the criminal justice system, and more.
To learn more about the program, including how to apply, visit marshallmotleyscholars.org.●
This article was published in our July/August 2021 issue.