When Leon Jackson, PhD, first began his MBA journey at the University of Notre Dame in 2017, he was disheartened to discover he was one of just five people of color in a cohort of about 60 students — and studying with only seven women peers. Seeing a need to change the demographic in graduate business education and in Indiana's workforce, he developed The Diversity in Leadership Program (DIL), a successful, multicampus executive skills program on its way to serving as a national model.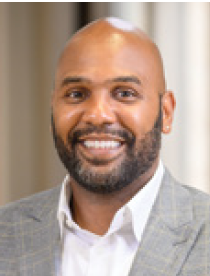 The initiative is based on the campus of St. Joseph's College of Marian University in Indianapolis, where Jackson serves as chancellor. Partner institutions include Butler University Lacy School of Business, Kelley School of Business at Indiana University-Purdue University Indianapolis (IUPUI), Marian University Byrum School of Business, University of Notre Dame Mendoza College of Business, and Purdue University-West Lafayette Krannert School of Business. 
These universities offer tuition discounts and scholarships to graduates of DIL, remove GMAT and GRE requirements, and streamline admission processes. 
The seven-month executive leadership program features small cohorts ranging from 20 to 30 students. Applicants need at least seven years of workforce experience with a minimum of three years in leadership roles, and they must hold a bachelor's degree. Graduates receive a certificate in Executive Mindset.
Participants gather one weekend a month on the campus of each partner school and take courses in data analytics (Marian University), leadership communication (IUPUI), accounting and finance (Notre Dame), and organizational strategy and leadership (Butler University). The changing locations offer students the opportunity to explore the different programs, meet with faculty, deans, and college presidents, and engage in campus activities — essentially, learn what each school has to offer and determine if it might be a "fit" for their advanced education.
Through these experiences, Jackson says, the roles between campus recruiters and prospective students are reversed: "The institution is saying, 'You need to be here, and we really want you here.'"
The industries and roles represented are wide-ranging, but program participants include high-level managers, executive directors, and nonprofit leaders who want to scale up their knowledge and credentials, Jackson says. The program also welcomes women who have left the workforce for at least a year and want to upskill or step back into roles they're qualified for at a higher salary. 
Remy Eldridge, a senior project manager, recently moved into a technical role in the clinical trial industry. She is enrolled in the MBA program at Purdue University.
"I live in the science world," she says. "My industry is predominantly White, predominantly male, and there aren't really a lot of women, much less women of color, in leadership roles, especially executive leadership roles. Coming into the [Diversity in Leadership] space and seeing so many women who were managers and senior managers on track to have higher-level positions like COOs — it was amazing. …These were people in different industries than me, but they provided representation of what's out there and achievable."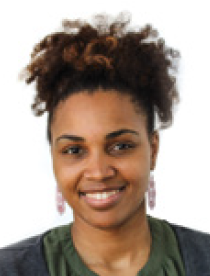 Tamoya Hopkins is an associate-level venture builder and attends the Massachusetts Institute of Technology Sloan Executive MBA program. As part of DIL, participants work with an executive coach throughout their experience. That coaching played a significant role in her success beyond the program, says Hopkins — from thinking bigger about her career to negotiating a higher salary and landing admission to a prestigious MBA program.
"I came in need of guidance on how to pursue career development options I was exploring," she says. "After DIL I had more clarity and leveraged their coaching and partnerships to secure a promotion and accelerate my career growth. "
DIL success stories abound, says Jackson, including promotions, new jobs, and increased salaries. Success is also measured by the number of alumni pursuing advanced higher education: 24 graduates are enrolled in executive MBA programs, two are enrolled in the doctor of education in organizational leadership program at Marian University, and 28 are set to start programs in the fall.
Word of the program's success is spreading. DIL will expand into Ohio this summer, with several other states expressing interest as well.
Jackson's vision to break down corporate barriers for highly qualified women and people of color was an easy sell to the major graduate business schools in Indiana. He began by asking, "How do we get more representation in these classrooms? Because ultimately these are where your leaders are coming from." 
"It only makes sense that if we're going to be producing the kind of leadership Indianapolis needs, the demographics of our graduating class need to reflect the community," says Phil Powell, PhD, associate dean of academic programs at the Kelley School of Business at IUPUI. "We had made some gains in terms of diversity, but this program was a huge opportunity for us to lift those numbers. Within a year, we have seen more diversity than we've had historically."
The real value for the students, he says, is that at one time these working professionals would not have imagined themselves in an MBA program, but they come out of DIL with a stronger sense of what they can achieve, and they can envision a whole new career trajectory for themselves.
Statistics point to the obvious need for greater diversity in corporate leadership. Nearly 90 percent of CEOs, CFOs, and COOs are White, and 88 percent are men, according to the Crist|Kolder Associates "Volatility Report 2022," which examines C-suite executives at companies from the Fortune 500 and S&P 500. Other studies show similar results.
Jackson also points to a W.K. Kellogg Foundation report, "The Business Case for Racial Equity in Michigan," as an example of the economic benefit of closing the racial equity gap. The study finds that by 2050, the state could realize a $92 billion gain in economic output by working to close the gap now. Along with additional billions of dollars in consumer spending and state and local tax revenues, the report also projects decreases in state costs for social services and health care. 
Suggesting that Indiana has all the makings of becoming the next major economic engine, Jackson says programs like DIL can be major contributors to that effort.
"When you look at all the infrastructure and you look at the leadership, the stability of the state, Indiana's primed," he says. "When you look at the highways and its connectivity to just about everywhere in the country, Indiana's primed. This program was designed to not only support cultivating talent that's here but also [attract] talent."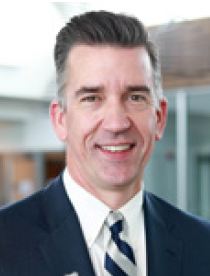 That's an exciting proposition for administrators of the state's MBA education programs.
"This is something that's really important for us, to develop diverse talent in the leadership ranks for the city of Indianapolis and the state of Indiana," says Craig Caldwell, PhD, dean of the Lacy School of Business at Butler. "At a minimum, [by participating in Diversity in Leadership] we felt like we could contribute and help in that regard. And if we [enrolled] some graduate students along the way, that would be fabulous."● 
This article was published in our May 2023 issue.