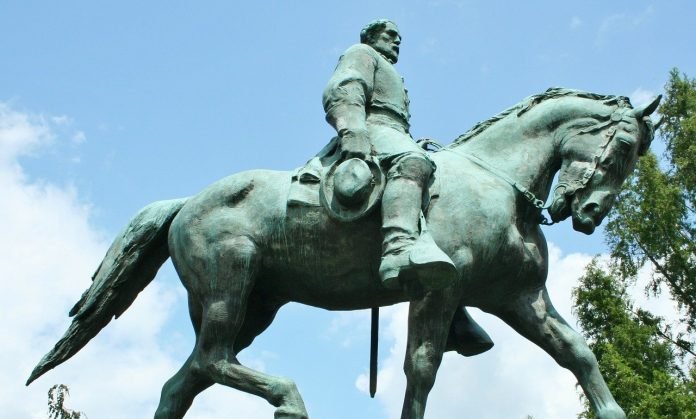 The Southern Poverty Law Center (SPLC) released a year-end update to its Whose Heritage? report on Tuesday, which found that 168 Confederate symbols were renamed or removed from public spaces in 2020.
Originally started in 2016, the report tracks Confederate symbols across the United States. Over the course of last year, it found that 168 symbols, including 94 statues, were removed. In comparison, a total of 58 monuments were removed between 2015 and 2019.
Virginia eradicated 71 symbols, making it the state leader in Confederate imagery removals. North Carolina removed the second-largest amount with 24 symbol removals, followed in third by Alabama and Texas, who both dismantled 12 symbols.
The push to remove symbols historically tied to slavery and the oppression of marginalized groups has intensified following last year's national anti-racism movement after the police murder of George Floyd.
More than 2,100 Confederate symbols are still publicly viewable across the country and 704 of those symbols are monuments, according to the SPLC.