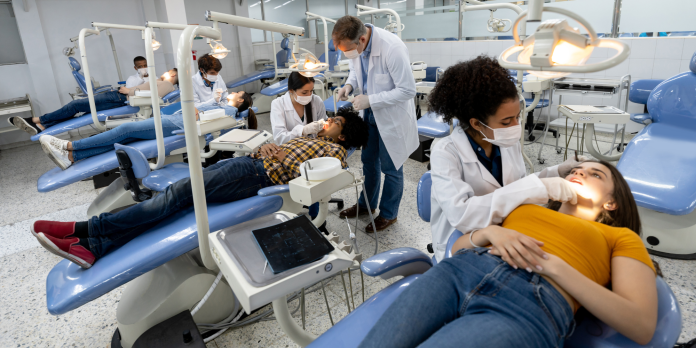 A mentoring program being developed at the University at Buffalo School of Dental Medicine (UB SDM) will support the professional development of dental faculty to help curtail turnover and increase faculty diversity.
The Support, Training, Early-/Mid-career Enhancement, and Retention (STEER) program is enlisting senior-level faculty members across varying disciplines to serve as mentors for early-career faculty. They will receive training on best practices in mentoring along with a stipend and special recognition.
"[Mentoring programs] contribute to career goal achievement and lead to increased professional development and satisfaction," said Debra Stamm, PhD, program director, in a statement. "STEER is particularly important to dentistry because experts report low levels of mentoring in the dental profession." 
A January 2022 climate survey at UB SDM found that 48 percent of faculty disagreed or were neutral when asked if they received adequate mentorship and professional development, with underrepresented employees reporting twice as much disagreement as their peers.
To ensure faculty receive the support they need, the STEER curriculum will cover a range of topics, including clinical practice, leadership, promotion and tenure, teaching and research, and service. This information will be relayed through one-on-one meetings, presentations by guest experts, quarterly seminars, and more.
The program is set to begin this July.