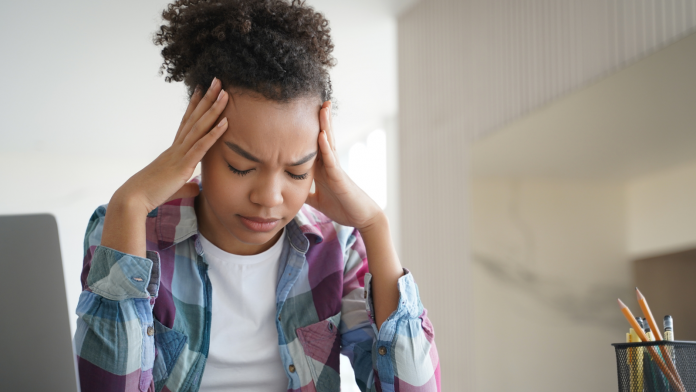 This week, the Education Trust released a research brief that highlights the strain that student debt can create on the mental health of Black borrowers. The report focuses on the compounding financial challenges many African American borrowers face due to historical inequities, such as wage and wealth gaps and higher student debt burdens.
"Because of systemic racism, the inequitable distribution of wealth, a stratified labor market, and rising college costs, Black borrowers are among those most negatively affected by student loans," the report reads. "Black people borrow the most and struggle the most with repayment."
In a survey of more than 1,300 African American borrowers, the Education Trust found that 64 percent reported adverse mental health effects linked to their student debt. Seventy-six percent said student loans were their primary source of financial stress, and 69 percent said their debt had a negative impact on their quality of life.
Many of the survey participants stated that they faced an ever-growing debt balance that was becoming unpayable despite income-based payments, according to the research brief.
"Black borrowers in the study said that high balances, unaffordable monthly payments, and default had caused them great psychological distress," the report reads. "Many of them said they'd experienced depression, a loss of confidence, high levels of stress, anxiety, and suicidal ideation. While the borrowers had different experiences, all of them noted the profound impact that student debt has had on their lives."
The research brief is the second in a four-part series using data from the Education Trust's National Black Student Debt Study. It lists several recommendations, such as broad cancellation of student debt, improvements to income-based repayment plans, and expanding Pell Grants to make college more affordable.