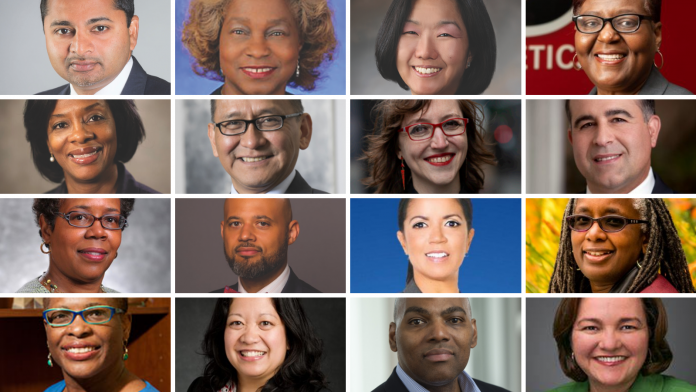 The INSIGHT Into Diversity Editorial Board is comprised of 18 experts in diversity, equity, and inclusion (DEI) who represent an array of professional backgrounds and sociocultural perspectives. Each member has demonstrated the highest commitment to DEI in their role as either an educator, business leader, practitioner, or professional advocate. INSIGHT is proud to recognize these highly accomplished individuals for dedicating their time, knowledge, and passion to guiding our mission. 
Linda Akutagawa
President and CEO, Leadership Education
for Asian Pacifics Inc. (LEAP)
Linda Akutagawa is the president and CEO of Leadership Education for Asian Pacifics Inc. (LEAP) and is responsible for the organization's strategic direction, sustainability, relationships, and collaborations. A beneficiary of LEAP's leadership programming and a passionate social entrepreneur for more than 20 years, Akutagawa has dedicated herself to continuing the cycle of leadership development and inspiring Asian American and Pacific Islanders to aspire to leadership roles in all sectors, industries, and communities. 
Akutagawa is vice chair and an appointed member of the California Department of Insurance Diversity Task Force. Additionally, she is a member of the Southern California Edison Consumer Advisory Panel, a member of the Asian and Asian American Institute Advisory Board at California State University at Los Angeles, and a board member of Japanese American Community Services, a community grantmaking organization. 
Kenneth J. Barrett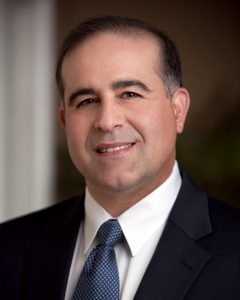 Chief Diversity Officer, General Motors
Kenneth J. Barrett, U.S. Navy (Ret.), is General Motors' (GM) first chief diversity officer. Before joining GM, he served as acting director of the Office of Diversity Management and Equal Opportunity for the Office of the Under Secretary of Defense in Washington, D.C. Prior to that role, Barrett had five years of award-winning performance as the U.S. Navy's diversity director, where he achieved historic levels of underrepresented officer additions and transformational work-life balance initiatives. Under Barrett's leadership, the Navy's Strategic Diversity Working Group was selected as the nation's best diversity council by the Association of Diversity Councils. 
In 1984, Barrett began his career with the U.S. Navy. After commissioning through the Naval Reserve Officer Training Corps, he held positions in engineering and operations. He completed the Federal Executive Senior Fellow Program at Harvard University and is a graduate of the Armed Forces Staff College.
LeManuel "Lee" Bitsóí, EdD
Director of the Diversity Collaborative, Fort Lewis College
LeManuel "Lee" Bitsóí, EdD, is a critical ethnographer and bioethicist who currently serves in several leadership positions at Fort Lewis College. Previously, Bitsóí was the chief diversity officer for Stony Brook University and served in administrative and faculty positions at Harvard, Dartmouth, and Georgetown Universities as well as the Rush University Medical Center in Chicago. In addition, Bitsóí serves on several national boards and associations, including the National Advisory Council for the National Conference on Race and Ethnicity and the National Research Advisory Council for the Department of Veterans Affairs. He also chairs the Native American Affairs Committee for the Society for Advancement of Chicanos/Hispanics and Native Americans in Science.
Bitsóí has devoted his career to supporting underrepresented students in becoming scientists, researchers, and scientifically informed community members. He relies on Indigenous epistemologies to guide his work and emphasizes that diversity is a constantly evolving, interdependent ecosystem that requires mindful participation by everyone. Bitsóí has been honored and recognized for his diversity and inclusion work by various organizations, including the Navajo Nation, Harvard University Medical School, and the University of Central Florida, among others.
Venessa A. Brown, PhD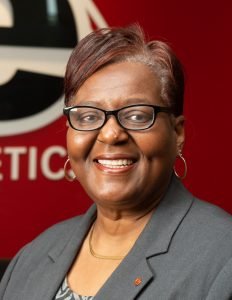 Associate Athletic Director for Diversity, Equity, and Inclusion and Chief Diversity Officer, Southern Illinois University Edwardsville
Venessa A. Brown, PhD, is the inaugural associate athletic director for DEI and chief diversity officer for intercollegiate athletics at Southern Illinois University Edwardsville (SIUE). Previously, she served as SIUE's associate chancellor and chief diversity officer for the Office of Institutional Diversity. She holds a tenured faculty appointment as professor in the department of social work. She also served as associate provost in academic affairs and executive director of the SIUE East St. Louis Center. 
Brown is internationally known for her commitment to child welfare, and she has worked with the juvenile court and superior courts on behalf of children. She has also been recognized for her teaching, and her past students have become leaders in the region. In addition to publishing articles and book chapters, she is the lead author of A Promising Reality: Race, Culture and Gender in Cuba and Child Welfare Case Studies. Her forthcoming project is a textbook titled Community-Based Child Welfare Practice with Multicultural Families.
Elissa H. Buxbaum
National Director, College & University Programs, ADL
Elissa H. Buxbaum is the author of numerous diversity, equity, and inclusion resources and programs used by more than 100 colleges and universities. Buxbaum spent the past 15 years developing and implementing diversity training curriculum and campus climate policy in student affairs, academic affairs, and other university operations and employee support services. 
Currently, as the national director for ADL's College and University Programs, Buxbaum manages a team across seven agency divisions and 25 satellite offices. She designs holistic solutions to bias and hate through educational programs and legislative advocacy. Most notably, she is the author of the "Hate/Uncycled" model. Buxbaum has submitted congressional testimony on campus free speech and has collaborated with the Federal Bureau of Investigation and the U.S. Government Accountability Office on standard practices for reporting hate crimes and bias incidents. 
Buxbaum also serves as a coach and creative collaborator for social justice initiatives in New York City dance and theater companies. 
Lynette Chappell-Williams, JD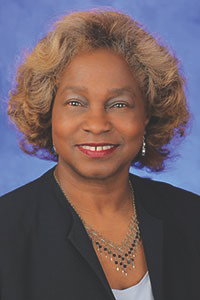 Vice President and Chief Diversity Officer, Penn State Health
Lynette Chappell-Williams, JD, is the vice president and chief diversity officer for Penn State Health, where she is responsible for advancing the organization's diversity and inclusion strategy. Since joining Penn State Health, Williams has co-led the implementation of a written patient bias policy to reduce provider experiences of bias; co-led the establishment of the "Rooney Rule" to increase gender, racial, and ethnic diversity among senior leadership; established diversity pipeline partnerships with historically Black colleges and universities; and established the framework for Penn State Health and the medical college to be recognized as a best employer for diversity by Forbes, Military Times, INSIGHT Into Diversity, and the Human Rights Campaign.
Williams has been nationally recognized for her work in diversity, inclusion, and work-life balance. Her awards include an HR Rising Star and Diversity Champion award from HR Executive Magazine in 2006, the Legacy Award from the Families and Work Institute in 2011, and the Women Worth Watching in Leadership Award from Profiles in Diversity Journal in 2013. 
Deborah Dagit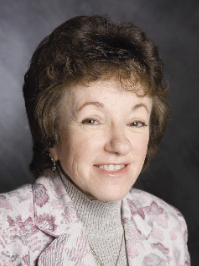 President, Deb Dagit Diversity LLC; Former Chief Diversity Officer, Vice President, Global Diversity & Inclusion, Merck
Deborah Dagit is the founder and president of Deb Dagit Diversity LLC, a consulting firm that offers practical resources, tools, and support for diversity practitioners. Previously, Dagit served as the chief diversity officer for the pharmaceutical company Merck, where she was responsible for advancing global equal opportunity, employee relations, recruiting and staffing, and diversity and inclusion.
Among her many honors, Dagit has received the 2010 Winds of Change Award from the Multicultural Forum on Workforce Diversity, the 2006 Champion Award from Out and Equal, the 2000 Exemplary Leader Award from Silicon Graphics, the 1999 Advocate of the Year Award from the Black Employees Network, the 1997 Award of Professional Excellence from the Northern California HR Council, and the 1996 Tribute to Women in Industry Award from the YWCA. She was also asked to speak on diversity and inclusion at the December 2008 "Citadel of Free Speech" City Club of Cleveland, which was broadcast live on NPR, and to testify in July 2011 before the U.S. Senate Health Education Labor and Pensions committee about best practices for improving employment opportunities for people with disabilities.
Sonja Feist-Price, PhD
Provost and Vice Chancellor for Academic Affairs, University of Michigan-Flint
Sonja Feist-Price, PhD, was appointed provost and vice chancellor for academic affairs at the University of Michigan-Flint (UM-Flint) in August 2020. She is a licensed psychologist and professional clinical counselor in the state of Kentucky, a nationally certified rehabilitation counselor, and a trained mediator. She came to UM-Flint from the University of Kentucky (UK), where she served as the vice president for institutional diversity. 
Her professorial tenure includes roles as a professor in the department of early childhood, special education, and counselor education at UK as well as visiting professor at the University of California, San Francisco. Feist-Price has written numerous scholarly publications and presented at prestigious international, national, and regional conferences. She has received multiple awards acknowledging her significant contributions to academic research and teaching.
James A. Felton III
Vice President for Inclusive Excellence,
The College of New Jersey
James A. Felton III is the inaugural vice president for inclusive excellence at The College of New Jersey. Previously, he served as the chief diversity officer at the State University of New York College at Cortland and the inaugural director of intercultural affairs at Western Carolina University in Cullowhee, North Carolina.
Recognized as a national leader and scholar-practitioner in the field of diversity in higher education, Felton has contributed to the development of several diversity and strategic plans, including the University of Wisconsin-Green Bay's 2008 plan. He has managed several scholarship and mentoring programs for underrepresented students at a number of selective private liberal arts colleges and state university systems across the country. Felton has collaborated with corporations, nonprofits, federal agencies, and non-governmental organizations to promote international programs and initiatives related to diversity and social justice. He is the co-author of the book Inclusive Directions: The Role of the Chief Diversity Officer in Community College Leadership.
Gretchel Hathaway, PhD
Vice President for Diversity, Equity and Inclusion, Franklin & Marshall College
Gretchel Hathaway, PhD, began her work at Franklin & Marshall College (F&M) in Lancaster, Pennsylvania, as the school's first vice president for diversity, equity, and inclusion in August 2020. She provides vision, leadership, and guidance on a full spectrum of DEI matters and works collaboratively with the F&M community to build a more inclusive environment.
Previously, she served as the dean of diversity and inclusion and chief diversity officer at Union College in Schenectady, New York, where she led strategic plan diversity initiatives with the board of trustees, faculty, and administrators. She worked at Union for 22 years, where she also served on the review board of all faculty tenure and promotion cases, supervised the Office of Intercultural Affairs, and worked as the director of community outreach and Americans With Disabilities Act compliance officer.
Erika Henderson, EdD
Associate Provost for Faculty Recruitment, Retention, Equity, and Diversity, University of Houston
Erika Henderson, EdD, has more than 25 years of experience leading organizational efforts to recruit, develop, and retain the best and brightest talent in the higher education and federal government sectors. She serves as associate provost for faculty recruitment, retention, equity, and diversity for the University of Houston. 
Henderson previously served as senior policy adviser to the U.S. Department of Labor's Assistant Secretary for the Employment and Training Administration. In that role, she advised senior department officials on key workforce development programs that expanded employment and career opportunities through education and training for persons who are long-term unemployed, youth, or veterans. In addition, she served as the assistant secretary's principal surrogate on multi-agency federal task forces regarding community-based investments, apprenticeship, cybersecurity, and national disaster responses. 
Prior to joining the Labor Department, Henderson was the deputy director for the nonpartisan White House Fellows program, the nation's premier fellowship for public service and leadership. As program director, she advocated for and succeeded in implementing improvements to the application process, managed the day-to-day operations, and oversaw the program's outreach, recruitment, selection, and candidate placement.
Lisa McBride, PhD
Assistant Dean of Diversity and Inclusion and Chief Diversity and Inclusion Officer, Texas Christian University and the University of North Texas Health Science Center School of Medicine
Lisa McBride, PhD, has served as a chief diversity officer in various higher education institutions. In her current role, she serves as the assistant dean for diversity and inclusion, chief diversity and inclusion officer, and professor of medical education at Texas Christian University and the University of North Texas Health Science Center School of Medicine.
McBride began her career as a police officer in St. Louis, Missouri. She then transitioned to a federal criminal investigator for eight years in various countries as an undercover operative. She is experienced as an impartial dispute resolution practitioner around issues of promotion, salary inequality, evaluation disputes, sexual harassment, and other issues regarding employment. McBride developed, implemented, and assessed university-wide diversity policies and related initiatives. 
Ajay Nair, PhD
President, Arcadia University
Ajay Nair, PhD, is a nationally recognized expert in student affairs issues and an accomplished social justice, race, and ethnicity scholar. He assumed his role as the 22nd president of Arcadia University in Glenside, Pennsylvania, on April 2, 2018. There, he leads a university that is a national leader in study abroad and international education, with a community of 4,000 undergraduate and graduate students. Nair is among the first American-born university presidents of Indian descent nationwide, and he is the first person of color to serve as president of Arcadia.
Prior to leading Arcadia, Nair served as senior vice president and dean of campus life at Emory University, where he led nearly 1,300 employees and provided strategic financial oversight for an annual budget of more than $79 million. He has served on a wide range of university and civic boards and organizations, including as director of the Division for Equity, Inclusion, and Social Justice for the National Association of Student Personnel Administrators. He also held executive leadership positions and faculty positions at the University of Pennsylvania, Columbia University, and the University of Virginia, including a faculty position at the World Language Institute in Gwangju, South Korea.
Nereida (Neddy) Perez
Global Head of Diversity, McCormick & Company Inc.
Nereida (Neddy) Perez joined McCormick & Company Inc. as global head of diversity in 2019. In that capacity, she is responsible for developing and executing the company's global diversity and inclusion strategy as well as working with the talent management and human resources teams to embed business strategies that lead to a more inclusive and innovative culture where people can thrive. Perez's background includes more than 20 years of experience in human resources, diversity management, corporate social responsibility, and STEM workforce pipeline development.
Born in Havana, Cuba, Perez realized at an early age the power of education as a way to break through the glass ceiling and overcome prejudice. She has worked with a variety of nonprofit organizations to support education and leadership development initiatives that empower people and remove organizational career barriers. Perez has also partnered with companies to evaluate their talent pipeline needs and share best practices on building STEM strategies.
Clyde Wilson Pickett, EdD
Vice Chancellor for Diversity and Inclusion,
University of Pittsburgh
Clyde Wilson Pickett, EdD, a leading expert in higher education diversity and inclusion strategy, serves as the University of Pittsburgh's vice chancellor for diversity and inclusion. Prior to this role, he served as the senior diversity officer for the Minnesota State Colleges and Universities system and as special assistant to the president for diversity and inclusion at the Community College of Allegheny County in Pittsburgh, Pennsylvania. 
Recognized as a national leader in diversity in higher education, Pickett is a member of the board of directors for the National Association of Diversity Officers in Higher Education, the nation's leading association of diversity professionals in the U.S. He is the founder of two educational consulting firms that specialize in diversity training, strategic planning, program development and management services, and he recently co-wrote the book Inclusive Directions: The Role of the Chief Diversity Officer in Community College Leadership.
Pickett has presented and lectured widely and provides regular commentary for local and regional media outlets. A native of Louisville, Kentucky, Pickett is active in local and national community service, including his role as board chair for the Hill House Association.
Menah Pratt-Clarke, JD, PhD
Vice President for Strategic Affairs and Diversity,
Virginia Polytechnic Institute and State University
Menah Pratt-Clarke, JD, PhD, is the vice president for strategic affairs and diversity at Virginia Polytechnic Institute and State University. She is also a professor in the school of education in the College of Liberal Arts and Human Sciences, with affiliations in Africana Studies, Women's and Gender Studies, and the Department of Sociology. Her research interests include transdisciplinary scholarship that crosses, intersects with, and incorporates multiple disciplines, including critical race studies, Black feminism, critical race feminism, ethnography, autoethnography, womanism, and womanist theology.
With a renaissance background, Pratt-Clarke is an arts advocate who has owned a frame shop and art gallery in Nashville and is a classically trained pianist and violinist. She is also a former professional tennis circuit athlete and the founding member of the Pratt Music Foundation, which has raised $700,000 to provide almost 400 free classical music lessons for children in Bloomington-Normal, Illinois, since 1998.
Gigi Secuban, EdD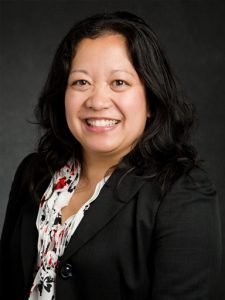 Vice President for Diversity and Inclusion, Ohio University
Gigi Secuban, EdD, joined Ohio University in 2018 as its first vice president for diversity and inclusion, responsible for the LGBT Center, Multicultural Center, Office of Multicultural Student Access and Retention, and the Women's Center. She previously served as the associate vice chancellor and director of the Office of Inclusion and Intercultural Relations at the University of Illinois at Urbana-Champaign and as the director of the Multicultural Center and senior associate director of the College of Engineering at the University of Arkansas.
Secuban is a proud 28-year member of Alpha Kappa Alpha Sorority, Inc. as well as a member of the Epsilon Epsilon Omega chapter in Central Illinois and a charter member of the Phi Alpha Omega chapter in Northwest Arkansas. Secuban immigrated to the U.S. with her parents from the Philippines when she was a baby.
Shirley J. Wilcher, JD
Executive Director of the American Association for Access, Equity, and Diversity
Shirley J. Wilcher, JD, is a leading authority on equal opportunity and diversity policy. She currently serves as the executive director of the American Association for Access, Equity, and Diversity and as the president of Wilcher Global LLC, a consulting firm that specializes in diversity management, affirmative action, contract compliance, and government relations. From 2001 to 2003, she also served as executive director of Americans for a Fair Chance, a consortium of six civil rights legal organizations formed to serve as an educational resource on affirmative action. In April 2004, the American Association for Affirmative Action gave Wilcher its Rosa Parks Award for her efforts to advance the cause of equal opportunity. 
Wilcher has spoken in many venues about civil rights and affirmative action. She has also testified before committees in both chambers of Congress. Her commentary has appeared in the New York Daily News, The Los Angeles Times, The Dallas Morning News, The Atlanta Journal-Constitution, USA Today, The Washington Times, The Boston Globe, Time Magazine, and The Houston Chronicle, among many others.●
This article was published in our November 2021 issue.