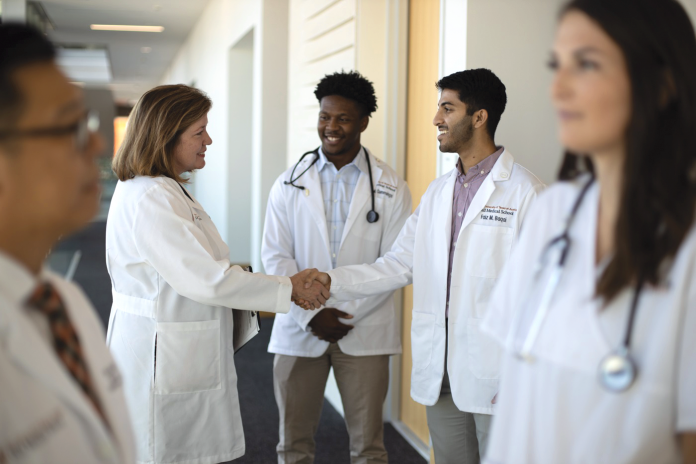 From emergency department specialists to neurosurgeons, medical professionals at all levels have implicit biases surrounding race, ethnicity, gender, sexuality, and other social differences that can affect the quality of care they provide.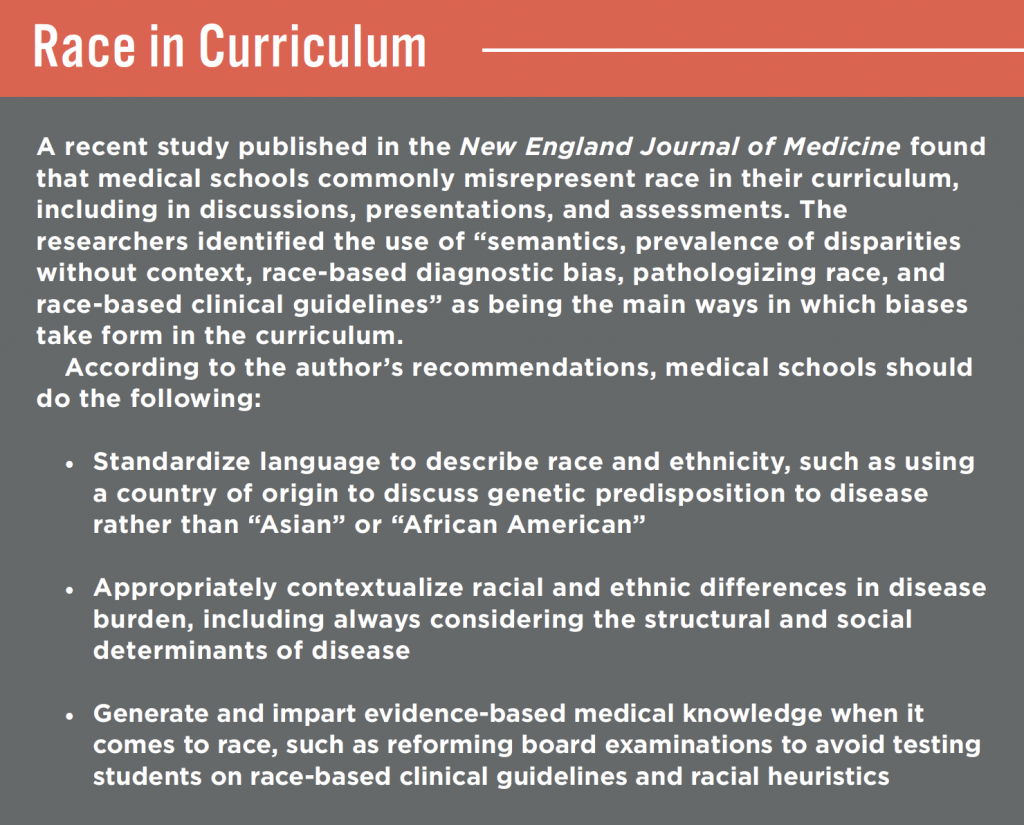 These underlying beliefs can influence the way providers communicate with and about their patients, according to a recent study from the University of Oregon. In a January 2022 analysis of nearly 2 million medical records, researchers found that physicians often use more impersonal language with women than with men and are less attentive to the negative experiences of Black patients than White patients. The study did not include data on the ethnicity and gender of physicians involved. 
Despite the years of training that medical students undergo, unconscious biases permeate the field. A 2016 University of Virginia study of more than 200 White medical students and residents found that nearly half endorsed false beliefs about biological differences between Black and White individuals. Survey participants who held these beliefs — such as the idea that Black people have stronger immune systems and less sensitive nerve endings than White people — were more likely to rate Black patients' pain levels as lower than White patients' and recommend inappropriate treatments.
With the COVID-19 pandemic and racial justice movement bringing issues of health care disparities to the forefront, many medical schools are in the process of reshaping their curricula to amplify the importance of recognizing biases and fighting to improve health equity.
Since 2000, the Liaison Committee on Medical Education — the accrediting arm of the American Medical Association and the Association of American Medical Colleges (AAMC) — has required that medical school curricula include "the recognition and development of solutions for health care disparities." By 2018, however, there was still a lack of clear standards for what education on racial disparities should look like, according to the AAMC 2017-2018 Curriculum Inventory (CI). Using self-reported data from medical school educators and deans on their institutions' curriculum content, researchers found that only 40 percent of schools were teaching about racial disparities at the time. Another CI report shows that for the 2020-2021 academic year, 70 percent of medical schools had anti-racist curriculum. However, on average, anti-racist content made up less than 1 percent of the curricula.
While it's clear from this data that medical schools appear to be more committed to addressing social justice issues, continuous and intentional effort is necessary for trainings on racial disparities and biases to be effective, according to experts at the AAMC. "The skills needed to recognize bias, as well as the strategies to address it, require time and experience," wrote the authors of the 2017-2018 CI report. 
Leaders at The University of Texas at Austin Dell Medical School (Dell Med) were aware of this need when they expanded the institution's health equity focus in January 2021. After meeting with an advisory group of students, medical residents, and faculty, the school decided to add a new core competency focused on health equity to its undergraduate curriculum. Dell Med leaders hoped this requirement would "make the effort more visible and emphasize the importance the school placed on the content area," wrote Beth Nelson, MD, associate dean of undergraduate medical education at Dell Med, in an email to INSIGHT.
Examples of the topics Dell Med students are now taught include the following:

The historical and modern context of discrimination in health care


Methods for identifying personal and interpersonal biases

The effects of social and structural determinants of health on access to care


Ways to examine one's own power and privilege and how these can be leveraged to advocate for health equity
The competency also includes a focus on intentional disruptive action built around the goal of teaching students to actively work to eradicate "systems that perpetuate health injustice and health inequities," according to Dell Med's website. As part of this requirement, students are taught how they can dismantle racist beliefs within medicine and intervene in situations where discrimination or bias is happening. For example, students will learn how to recognize barriers to equitable care — such as lack of access to language interpretation services — in their future workplaces and how to advocate for more inclusive policies and procedures.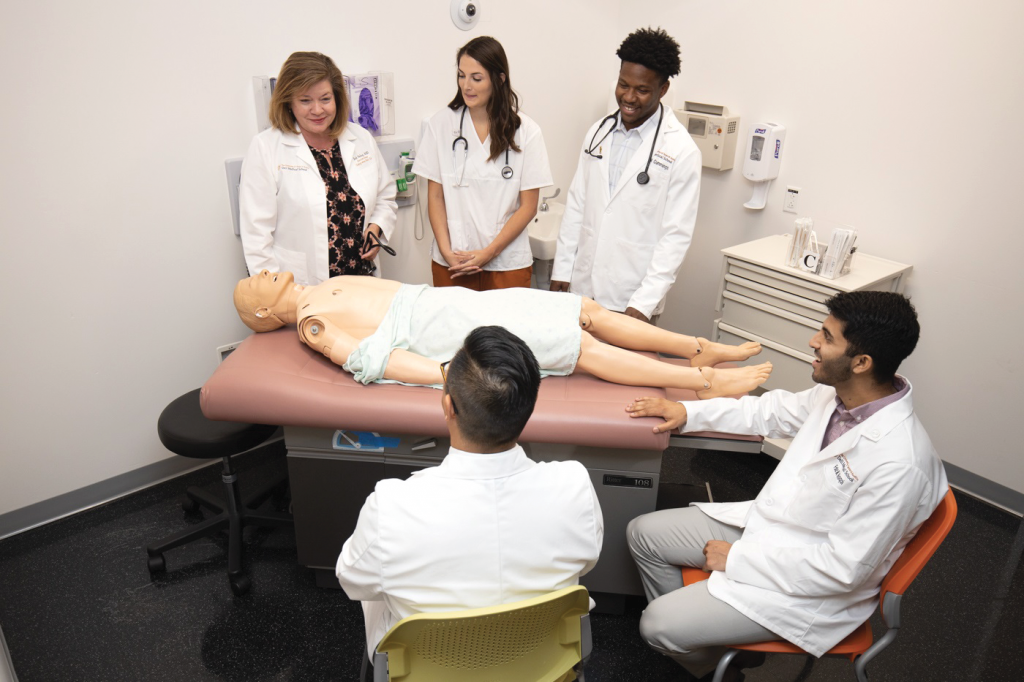 Dell Med faculty and staff are currently working to put the new competency into action by updating problem-based learning cases to include prompts on health equity and ensuring all core clerkships have assignments and activities dedicated to the topic. In addition, the school's Foundations of Leadership course now features content on implicit bias, advocacy, vulnerable populations, and more. Dell Med also has a health equity advisory committee featuring members from multiple departments who meet regularly to make sure the school is taking a "consistent health equity approach," according to Nelson.
Yale Medical School (YSM) is using a similar strategy to guarantee that equity is addressed in every phase of a student's academic journey. Last April, the YSM Office of Education introduced a new focus on health care disparities to its four-year curriculum. Spanning the pre-clerkship period to advanced training in the third and fourth years, the Health Equity Thread (HET) encourages students to confront systemic barriers to medical access and reduce inequities through education, advocacy, and research. In particular, the HET focuses on "​​issues of race, ethnicity, gender, sex, disability, and sexual orientation and gender identity, as well as the intersectionality of identities on access and delivery of care," according to a YSM news release. The school hopes to integrate a health equity perspective into 50 percent of its curriculum by 2023. 
In addition to educating tomorrow's physicians on how to mitigate biases, medical schools are also working to ensure future leaders and administrators have the training necessary to take on inequities in the industry. 
Arizona State University College of Health Solutions (ASUCHS), in partnership with the Mayo Clinic Alix School of Medicine, offers a Science of Health Care Delivery (SHCD) certificate program aimed at developing decision-makers who can redesign and improve the medical system.
The SHCD curriculum features coursework on bias and disparities as well as health economics, population health, and physician leadership. Participants in the program are expected to examine their own unconscious beliefs by taking Implicit Association Tests, which detect whether someone has unconscious biases regarding race, gender, disabilities, weight, religion, and more. By taking these tests and reflecting with peers, SHCD students learn how pervasive these underlying beliefs can be and why it is important for future physicians to actively work to overcome them.
One of the key goals of the SHCD program is to empower students with skills and education so they are prepared to make positive changes that will improve the health care system overall, says Swapna Reddy, DrPH, JD, a clinical associate professor at ASUCHS. Through exposure to concepts such as implicit biases, cultural humility, medical mistrust, and more, students will be able to identify the societal and structural inequities that prevent patients from receiving quality care.
"[We're] preparing the physicians of tomorrow to think of their role within the larger health care landscape and really understand the problems and challenges that exist within it," Reddy says. "In many ways, it is preparing students to see themselves as agents for change within that system."●
Lisa O'Malley is the assistant editor of INSIGHT Into Diversity. 
This article was published in our May 2022 issue.