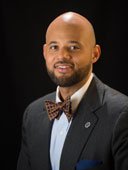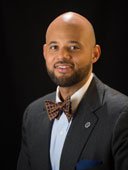 As senior diversity leaders in higher education work to advance a comprehensive equity agenda for their respective colleges, universities, and systems, one area of consideration that must be prioritized is supplier diversity. 
Appropriately, chief diversity officers (CDOs) advocate for support in closing the academic opportunity gap. This is essential as our missions mandate a commitment to the delivery of education. However, an additional area of emphasis should be the commitment to addressing the economic opportunity gap that exists in many of our communities with regard to business opportunities. 
As business entities with purchasing power, colleges and universities often fall behind in providing an equitable opportunity for partnerships with companies that are owned and operated by traditionally underrepresented groups. Simply put, the opportunity exists to affect economic disparities through engagement with minority-owned businesses and to spread the equity in wealth and opportunity for entrepreneurs who represent the various demographics in the communities in which our campuses are located. 
It should be noted, however, that many institutions and leaders are working to advance supplier diversity. This commitment should focus on encouraging the use of minority-owned businesses — including those owned by African Americans, Asians, Latinos, and American Indians as well as by women, veterans, and LGBTQ+ individuals; businesses that are economically disadvantaged and historically underutilized should also be included. This work is about connecting colleges and universities to groups who have in the past been overlooked in the procurement endeavors of higher education institutions. It is about promoting equity and opportunity for all in the space of economic development.
An important element of advancing supplier diversity is cultivating community partnerships. As business entities, colleges, universities, and systems are economic drivers for communities. Given this fact, they have a responsibility to carve out equity in operations and to promote the distribution of opportunity to various constituent groups. 
Our work to support diverse companies in our procurement and business operations is not only a good faith effort but also presents the opportunity to impact the economy of our local communities. When we share our collective wealth in support of supplier diversity, we advance as an organization, we set the precedent for good business practices for others, and we improve the economy for all. If we do our fair share to positively influence the economies of the communities in which we are positioned, it then follows for traditionally underrepresented groups to grow and support our educational communities, thus uplifting the economy and allowing equity to advance.
As CDOs, part of our work must be to advocate for these programs and to bring attention to an institutional commitment to this work. We must strive to advance an organizational level of support. This must begin with articulating the importance of making this a priority to senior leaders, including presidents and chancellors, and garnering support from the top regarding the benefit for institutions.
There exists the need for other senior leaders beyond the CDO to champion these efforts and to promote supplier diversity participation as not only an expectation for colleges and universities but also as an area of emphasis to improve economic opportunities for traditionally underrepresented groups. Senior leaders must face head-on past inequities in participation as well as be willing to set the tone for institutional commitment and further prioritizing a community investment to support supplier diversity efforts as an expectation.
While presidents and chancellors are essential to advancing participation in supplier diversity initiatives, there is also the need for the support of college, university, and system governing boards to affirm the commitment to this work. Take a quick look around the country at the institutions that are the most successful in advancing this work and you will find it is these organizations that have a governing board policy that identifies a commitment to supplier diversity, with specific goals and the expectation of accountability. This level of organizational priority supports leaders at all levels who champion supplier diversity at the institution and spell out the institutional commitment publicly. 
Furthermore, the organizations with policy expectations establish accountability and provide the groundwork for entities to create goals and metrics for carrying out this effort. Institutions that are fully committed are those with specific policies supported by their governing boards.
Institutions can prioritize supplier diversity and outline expectations. Boards can help define those and shape policy. These are clear steps of commitment, but we cannot overlook the need to provide resources for this work. A clear script for accountability and a blueprint for how to achieve equity goals are integral. 
After making a commitment, organizations must empower staff to advance community outreach and engagement and to start the process of investing in a robust supplier diversity program. This process involves dedicated staff beyond the CDO or senior diversity officer working to advance the commitment and following the procedures to meet the goals. These professionals must be fully empowered and resourced to examine the steps to eliminating the barriers to entry that prevent minority-owned businesses from flourishing. They must be on the ground, in the community, in organization opportunity fairs, and they must promote opportunities on how to execute business with the college, university, or system. We must provide these organizational liaisons the authority, autonomy, and support to advance this work.
Now more than ever, institutions must be clear in their commitment to equity in business operations. A central component of this effort is the priority of advancing supplier diversity initiatives at the highest levels for colleges, universities, and systems. We must understand that this work is not only part of a shared level of commitment to equity but also affects the economic opportunity of our communities and the future investment in our institutions of higher education.●
Clyde Wilson Pickett, EdD, is the senior diversity officer for the Minnesota State Colleges and Universities system. He is also a member of the INSIGHT Into Diversity Editorial Board. This article was published in our January/February 2019 issue.