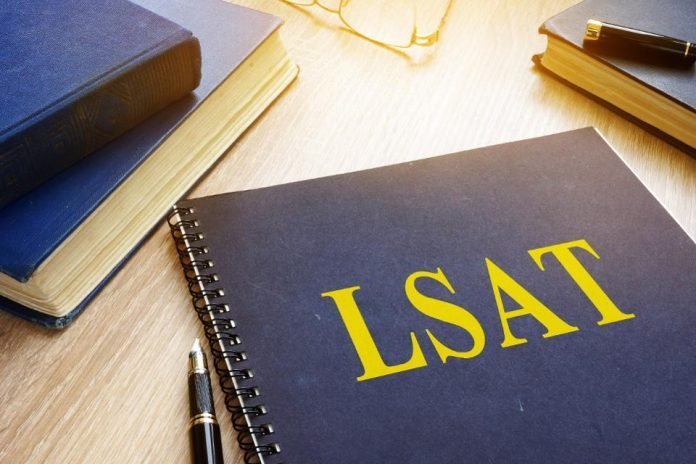 While some higher education institutions have made the decision to waive ACT and SAT test requirements for the incoming class of 2020 due to the COVID-19 pandemic, many law schools required applicants to take their traditional entrance exam, the Law School Admission Test (LSAT), remotely.
In March, the Law School Admissions Council (LSAC) announced that applicants could take the test online through a system known as LSAT-Flex. Nearly 10,000 students completed the virtual exam between May 18 and 22, according to the LSAC.
"While some test-takers experienced technical difficulties with their computers, internet connection, or the proctoring process, 99% of test-takers who started the test successfully completed it," the LSAC stated.
The council took steps to prevent cheating, including having remote proctors monitor test-takers via webcam and microphone. Video and audio feed of the exam was recorded and further reviewed by proctors and "artificial intelligence techniques," according to the LSAC. 
Some top-ranking law schools — including Georgetown, Northwestern, and Harvard — have already waived the LSAT as an admissions requirement due to criticisms that the exam does not accurately reflect an applicant's academic and professional capabilities and that the test may be biased against underrepresented applicants. 
Although many law schools strongly encourage students to take the exam, some high-performing applicants can choose to opt out thanks to an American Bar Association (ABA) 2015 decision. "Applicants admitted must have scored at the 85th percentile nationally, or above, on a standardized college or graduate admissions test, specifically the ACT, SAT, GRE, or GMAT; and must have ranked in the top 10 percent of their undergraduate class through six semesters of academic work, or achieved a cumulative GPA of 3.5 or above through six semesters of academic work," the ABA states.
In recent years, the LSAC has made several other accommodations to the LSAT, such as allowing test-takers to see their exam scores before deciding whether to submit them as part of their law school application.
At a time when law school applications are low, partially due to speculation surrounding COVID-19, applicants are performing better on the test than in previous years, with the top scores up 7 percent from last year, the ABA says. It's possible that law schools will see an uptick in late applications from people who planned to take the in-person LSAT in March and April, according to Law.com.