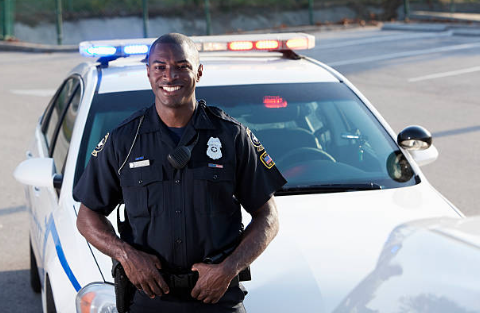 Missouri Gov. Mike Parson and the Missouri Department of Public Safety (DPS) approved the nation's first police academy at a historically Black institution of higher education during a license signing ceremony on Tuesday. 
Lincoln University (LU) — one of two historically Black colleges and universities in Missouri — will now be home to one of the state's 20 licensed police academies. Parson says the law enforcement training center at LU will have "far-reaching impacts on recruiting more minorities to policing."
Nationally, 15.5 percent of law enforcement officers are Black compared to 61.5 percent being White, according to the 2018 American Community Survey by the U.S. Census Bureau. Black individuals are half as likely as White individuals to have a positive view of community-police relations, according to a 2019 report from the Pew Research Center. 
"Attracting minority recruits to law enforcement is one of the key issues faced by agencies across the nation," DPS Director Sandy Karsten said at the ceremony.
During the ceremony, the Missouri Peace Officer Standards and Training Commission (POST)  also announced a new statewide police academy curriculum addition that will require a two-hour history lesson of policing in underrepresented communities.
The first year of the police academy at LU will be a probationary period. The POST Program will audit the program to make sure that standards are being met, Missouri Net reports. If the audit is approved, the license for the academy will extend to a standard 3-year term.
"It's not a quick fix," LU Criminal Justice Professor Joe Steenbergen told Missouri Net. "[B]ut if we can recruit one student out of every high school…we'll get you through this academy and it's up to you how you change this environment."