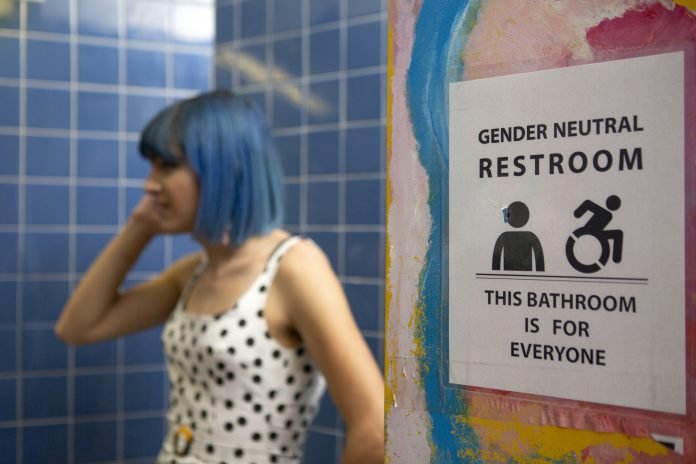 A new survey shows that LGBTQ students at colleges and universities with explicit anti-LGBTQ policies face greater risks of sexual assault, anxiety, and disciplinary action.
The report, titled The LGBTQ+ Student Divide: The State of Sexual and Gender Minority Students at Taxpayer-Funded Christian Colleges, was published last week by College Pulse and the Religious Exemption Accountability Project (REAP). 
The data represents a sample of 3,000 full-time students currently enrolled at four-year Christian higher education institutions "that explicitly discriminate against LGBTQ+ students," according to the report.
More than 1 in 10 students self-identified as a sexual minority, and 2 percent of students identified as a gender minority, the report states. 
Sexual minority students are three times more likely to experience depression and anxiety compared to heterosexual students. Gender minority students are seven times more likely to be sexually assaulted on their Christian campus than cisgender students.
The survey, which was completed via mobile app and/or web portal, also showed that the sexual and gender minority students experienced higher levels of bullying, harassment, isolation, sexual assault, and substance abuse.
Paul Carlos Southwick, director of REAP, says the study's findings "should serve as a wake-up call for all higher education stakeholders to address the ongoing abuses taking place at publicly funded institutions."
"Not only are LGBTQ+ students more likely to feel like they do not belong to their campus community, they are also more likely to experience disciplinary action from their institutions themselves," Southwick said in a statement. "Some face mandatory counselling, reparative therapy, and loss of campus privileges when their identities are brought to the attention of campus administration."
REAP is sponsored by the national social justice nonprofit Soulforce. It aims to empower queer, trans, and non-binary students at more than 200 public religious schools through public policy, arts, litigation, and advocacy.