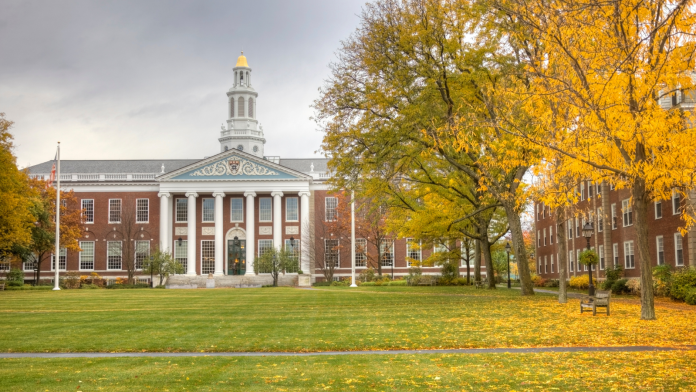 Several LGBTQ+ students, faculty, and staff at Harvard University recently received threatening, homophobic emails from a group calling itself Harvard Straight Pride.
The messages included numerous anti-LGBTQ+ slurs, accused the recipients of spreading the monkeypox virus and "brainwashing our children," and urged them to "watch their back," according to The Harvard Crimson. The final line of the messages, which were sent through an encrypted email service, stated that "Cambridge is MAGA Country." The authors of the message claimed that there were dozens of members on Harvard's campus.
Harvard President Lawrence S. Bacow quickly condemned the emails in a written statement and called the threatening and bigoted messages "profoundly disturbing". In the statement, Bacow said that university's police and information technology departments were working alongside federal law enforcement to investigate the threats and determine who sent them.
"While we believe that only a small number of people actually received this message, it targeted every member of the LGBTQ+," Bacow wrote. "Such a threat cannot go unchallenged, and is wholly inconsistent with the values of this community. …Rest assured that if we can identify those responsible, we will pursue their prosecution to the fullest extent of the law," he wrote.
Bacow urged campus community members to support each other and urged those affected by the emails to utilize on-campus mental health and Title IX resources. 
"Sadly, violent threats and incidents of hatred in our country have grown all too common in recent times," Bacow wrote. "With each one we must redouble our efforts as a community and as an institution to care for our neighbors, to speak out against hate, and to work toward the kinder, safer world we wish to inhabit."