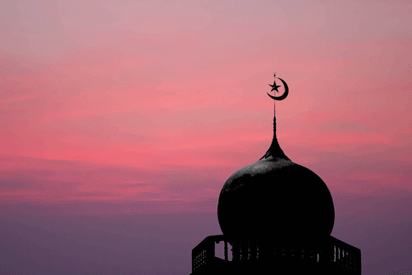 The prime minister of New Zealand called an attack on two mosques Friday in Christchurch "an extraordinary act of unprecedented violence," saying many of those affected are members of the city's migrant communities.
"New Zealand is their home – they are us," Prime Minister Jacinda Ardern wrote on Twitter after the terrorist attacks that killed 49 people. Police had arrested three people as of Friday morning. In a national address, Ardern said the attack did not happen because New Zealand condones racism or extremism.
"We were chosen for the fact that we are none of these things. It was because we represent diversity, kindness, compassion, a home for those who share our values," Reuters reported Ardern as saying. "You have chosen us but we utterly reject and condemn you."
Muslim leaders worldwide were quick to condemn the attack as racist and as evidence of growing Islamophobia. Islam is a minority religion in New Zealand, accounting for roughly 28 percent of the population, according to statistics from the country's government.
A gunman in the attacks wrote a far-right, anti-immigrant manifesto targeted at Muslims, The Guardian newspaper reported.
Turkish President Recep Tayyip Erdogan, who has been accused of curtailing democracy in the Muslim-majority country, said the mosque attacks represented increasing "hostility toward Islam," the Turkish news website Hurriyet Daily News reported.
The prime minister of Pakistan also called the attacks Islamophobic, blaming "post-911" sentiment. "This has been done deliberately to also demonize legitimate Muslim political struggles," Prime Minister Imran Khan wrote on Twitter.
Chad Griffin, president of the Human Rights Campaign, said in a statement the attacks come amid "a broader climate of hate" that inspires extremists. "Hate violence against Muslims is a global epidemic, fueled by the combination of Islamophobia and xenophobia that has led to tragedies here in the United States and in nations around the world."
President Donald Trump issued a statement sending "warmest sympathy and best wishes" to the victims of the "horrible massacre."