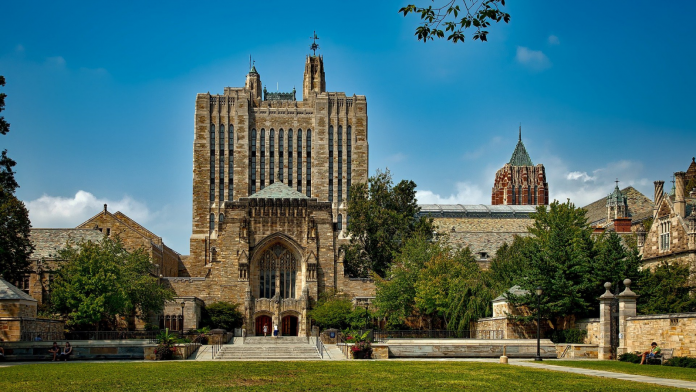 Current and former Yale University students filed a lawsuit Wednesday against the institution, alleging school officials discriminate against students with mental illness and pressure them to withdraw.
The lawsuit includes two current and three former students and an alumni group representing dozens of others seeking class-action status from the U.S. District Court of Connecticut, The Washington Post reports.
The lawsuit doesn't seek monetary damages but changes to the university's policies and practices.
Three plaintiffs are serving as representatives of the students, including a nonprofit on campus called Elis for Rachael. The organization was created last year after the suicide of freshman Rachael Shaw-Rosenbaum.
In the filing, testimony from students recounts hospital visits from Yale officials after learning of suicide attempts or mental health emergencies. Students accuse officials of warning them to leave the university voluntarily with a medical leave of absence; otherwise, the university would kick them out.
The filing cites a recent story from The Washington Post that includes similar accounts from over 25 current and former students.
Since the lawsuit was filed, a separate action has been filed by Sen. Edward Markey (D-Mass.), which asks for college and university guidance to prevent discrimination against students with disabilities and mental illness with involuntary medical leave of absence. In the filing addressed to Attorney General Merrick Garland and Education Secretary Miguel Cardona, Markey cites the Post's story and requests a detailed response by Dec. 20.
"Accommodating mental health disabilities on college campuses is of urgent concern," Markey says in the filing. "College-aged students are experiencing a worsening mental health crisis."
Yale spokeswoman Karen Peart said in a statement to The Washington Post: "The university is confident that our policies comply with all applicable laws and regulations. Nonetheless, we have been working on policy changes that are responsive to students' emotional and financial wellbeing."
Since Shaw-Rosenbaum's death, the requirement that withdrawn students take two courses at another university and undergo a mandatory interview with the school's reinstatement committee chair has been removed, The Post reports.