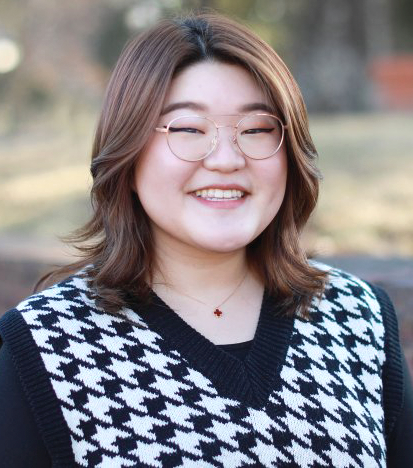 Following her May graduation, Helen Song, a third-year student at the University of Virginia (UVA) School of Law, plans to work with survivors of human trafficking — especially those who are undocumented — to help them navigate the legal system in California's Bay Area. 
As the school's 2023 Powell Fellow in Legal Services, Song will work with Justice At Last, a San Francisco-based nonprofit that provides free, culturally sensitive, trauma-informed legal representation for survivors of human trafficking. The fellowship is awarded to UVA law school graduates and judicial clerks who intend to work in public interest law and provide legal services to economically disadvantaged and marginalized groups. Along with the benefits a fellow receives from their employer or sponsoring organization, they also receive a $55,000 salary for one year with the expectation of a second-year renewal.
Song is originally from Korea and has experienced the challenges of being an immigrant. She enrolled in law school to help others.
"I struggled a lot to adjust to living in a new country and navigating these systems that were foreign to me," she says. "While working with immigrant communities in college, I realized that a lot of the issues that were inconveniences or minor difficulties for me could be life threatening for people who struggle with English or who are undocumented."
Human trafficking, which often involves sexual exploitation, is a significant problem in immigrant communities, particularly among Asian and Pacific Islander women, says Song. According to the Asian Pacific Institute on Gender-Based Violence, 24 percent of known human trafficking survivors in the U.S. are Asian. As a result of their experience, many become involved in the U.S. criminal justice system, which creates barriers to employment, housing, education, and citizenship status, especially for those who are undocumented.
"A lot of them come to America thinking that they're getting a good job opportunity, only to end up in situations in which they are trafficked and exploited," she says. "Even after they are free of the situation, they often struggle with a lot of systemic barriers because of criminal records, arrest records, and warrants."
One of Song's primary responsibilities will be to assist survivors through the vacatur relief process in the court system. This legal petition procedure serves as a way for survivors to clear their nonviolent criminal records such as those for petty theft, drug possession, or prostitution, if the offenses were caused directly as a result of being trafficked.
Although the process was instituted in California in 2016, it has remained largely underutilized throughout most of the state, says Song. As a result, many survivors — who already struggle to navigate the complex U.S. legal system.— are not aware the petition exists, she says. As part of her role, Song will train other attorneys in the vacatur process. This will largely involve lawyers engaging in pro bono work through their law firms.
Following her work with the Powell Fellowship, Song plans to continue her career in public service. 
"I'm just really excited to be building off of the work that others have been doing," she says. "Trafficking survivor communities have expressed a need, and I'm really excited to help meet that need in any way possible."●
This article was published in our April 2023 issue.