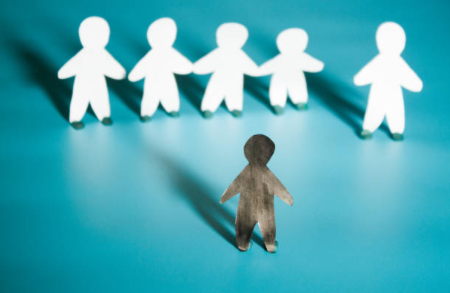 A recent Pew Research Center poll of more than 3,000 Latinx Americans found that those with darker skin colors experience more discrimination.
Nearly half of the respondents said that discrimination based on race or skin color is a "very big problem" in the U.S. Between 57 and 62 percent said darker skin hurts their ability to get ahead and that skin color shapes their daily life experiences.
More than half of all respondents, or 54 percent, said they had experienced some form of discrimination, such as being called offensive names, being criticized for speaking Spanish, and having their intelligence questioned in the 12 months before March 2021. However, 64 percent of respondents with darker skin reported recent discrimination.
The study also touched on colorism within Latinx communities, with 41 percent of respondents with darker skin reporting they experienced discrimination from someone of their own ethnicity.
"Regardless of their skin color, Latinos are very aware of colorism in their community and how having darker skin color can hurt their chances to get ahead in life and, in the opposite way, how having lighter skin can help them get ahead," said Ana Gonzalez-Barrera, lead author of the survey.