In 2020, a Pulitzer Prize-winning investigative report by High Country News magazine exposed how a multitude of higher education institutions across the U.S. have profited from the dispossession of more than 10 million acres of Indigenous land through the Morrill Act of 1862. This land, seized from nearly 250 Native American tribes, often through violence and aggression, was used to establish the U.S. land-grant university system.
Colleges in nearly every state — including high-profile institutions such as Cornell University, Purdue University, and the University of California system — are part of this structure and still continue to profit from it. Following the report from High Country News, many of these institutions began issuing land acknowledgment statements and other responses to redress the historical exploitation of Indigenous property. 
Some universities, however, have taken these efforts beyond symbolic gestures to make structural change by establishing key leadership positions tasked with repairing and building relationships with local Native American communities.
Colorado State University (CSU) became one of the most recent land-grant institutions to create such a role in June 2022 when it announced the hiring of an assistant vice president (AVP) for Indigenous and Native American Affairs. The position's overarching responsibility will be to oversee "initiatives, research, consultation, and programs that relate to and impact Indigenous and Native peoples and Nations," according to the job description.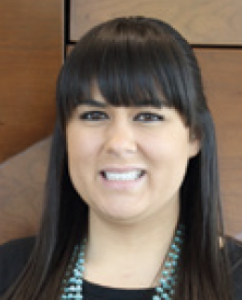 In addition to fostering relationships and collaborating with tribal nations, the new AVP will be tasked with creating a more inclusive environment for Indigenous students and employees at CSU, according to Tiffani Kelly, assistant director of the school's Native American Cultural Center and an enrolled citizen of the Choctaw Nation of Oklahoma. These duties will include working with the center and other campus units to develop strategies to increase recruitment and retention of Native American students and ensure that all Indigenous individuals at CSU feel welcomed.
The push to address issues of Native American inclusion and representation at CSU stemmed from a 2018 incident involving the racial profiling of two prospective Indigenous students during a campus tour. The situation was handled "very, very poorly" by campus police officers, Kelly says, and led to conversations about the institution's treatment of Native Americans.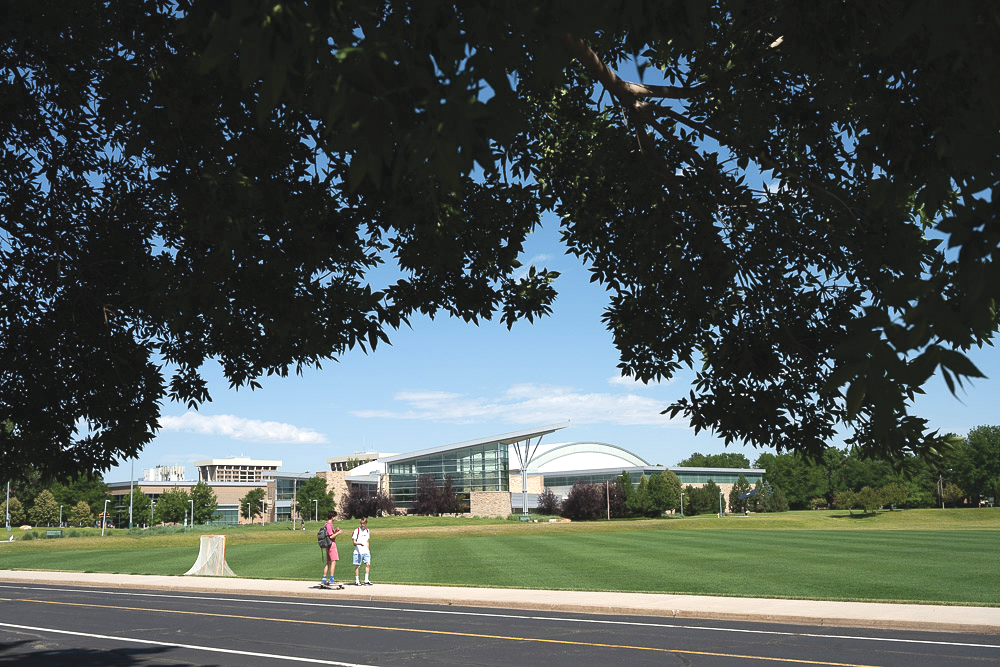 "[The incident] raised a lot of questions both on our campus and nationally about policing, but also very much about how our Native students and Native communities are not really present, or welcome, or visible on college campuses," Kelly explains. In fact, Native Americans make up a relatively small portion of CSU students; approximately 141 were members of a federally recognized tribe in 2021, less than 1 percent of the university's undergraduate population. However, Kelly notes the number is closer to 875 when including individuals who self-identify as Native American.
In response to demands from student activists following the incident, then-President Tony Frank formed a task force, later converted to a permanent Native American Advisory Council, to address challenges faced by Indigenous students and staff. Kelly, who formerly served as chair of the council, says that after engaging in outreach with students, employees, activists, and local tribal members, the group recommended that CSU establish a high-ranking position that would report directly to the president on Native American matters.
"These [dedicated Indigenous and Native American Affairs] positions can't live in diversity offices," Kelly says, explaining that this role includes many responsibilities. "This is tribal sovereignty, this is government-to-government work that, as an institution, is [CSU's] responsibility to be doing." For this reason, the role will require not only a deep familiarity with the historical context of CSU's status as a land-grant university but also the ability to approach tribal nations with the respect they deserve. An example of this work will be training faculty and staff on issues of data sovereignty to ensure they are not unfairly profiting off the publication of research involving Native American communities.
The University of Minnesota (UMN), another land-grant institution, likewise recently sought to repair relations with Indigenous communities by creating a senior-level position dedicated to tribal affairs. In May 2021, UMN President Joan Gabel appointed Karen Diver as senior adviser to the president for Native American Affairs. Diver is the former chairwoman of the Fond du Lac Band of Lake Superior Chippewa and former vice president of the Minnesota Chippewa Tribe, in addition to having served as a senior adviser to President Barack Obama on Native American affairs.
"These [dedicated Indigenous and Native American Affairs] positions can't live in diversity offices. This is tribal sovereignty, this is government-to-government work that, as an institution, is [CSU's] responsibility to be doing."

Tiffani Kelly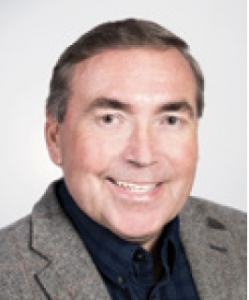 The appointment is part of the university's recent focus on honoring its obligations to local tribal nations, a goal outlined in its 2025 strategic plan that is in large part a response to calls from student activists and the Minnesota Indian Affairs Council (MIAC) to better prioritize this population's needs. UMN initially began this work in 2019 when Gabel hired Tadd Johnson, JD, as the school's inaugural senior director of American Indian Tribal Nations Relations. A former tribal attorney and professor emeritus at the UMN Duluth campus, Johnson says his role was essentially that of a liaison between the university and local tribes. By scheduling regular meetings between Gabel and tribal leaders, Johnson was able to facilitate open dialogue that allowed the Native American community to express "what they wanted, what mistakes [UMN has] made, and what we could do better," he says.
Johnson also played a role in establishing groups known as American Indian advisory councils at nearly all of UMN's campuses. In addition, he recently helped secure a $5 million grant from the Andrew W. Mellon Foundation to fund a series of racial justice projects and initiatives at the university, many of which will address Native American relations. One such effort is the Towards Recognition and University-Tribal Healing (TRUTH) Project, which involves UMN faculty researchers working with the MIAC and interns from each of Minnesota's 11 tribes to examine the university's history with tribal nations. The TRUTH Project report, which is expected to be published later this year, will serve as a guideline for future policies at UMN.
Going forward, Diver and Johnson will continue to explore ways to highlight the needs of Native American students and build relations with local tribes. As more land-grant universities begin making amends for their legacies toward Indigenous people, Johnson hopes to eventually see the development of a coalition of leaders in these types of advisory roles. Through such a group, institutions could share insights and raise awareness of pressing issues for Native American communities.
"Creating a dialogue among universities, I think, would be a great step forward," he says. "Developing best practices for this type of relationship-building with tribes all comes down to respect and listening."●
Lisa O'Malley is the assistant editor of INSIGHT Into Diversity.
This article was published in our September 2022 issue.