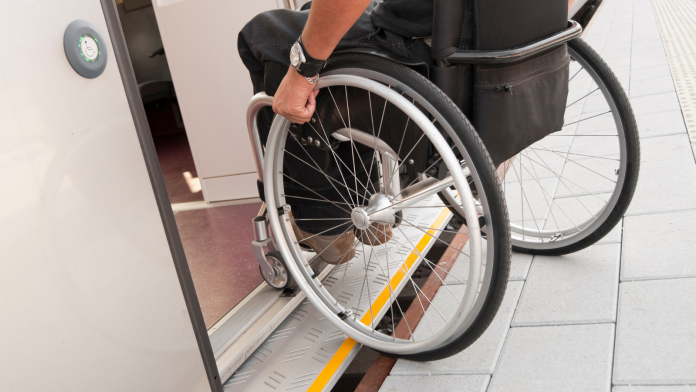 On Tuesday, the U.S. Department of Justice (DOJ) announced two agreements with New York University (NYU) and the University of California, Berkeley (UC Berkeley) to improve access for individuals with disabilities.
NYU's voluntary, out-of-court agreement with the department will ensure that it complies with Title III of the Americans with Disabilities Act (ADA) by improving the accessibility of student housing facilities at the university and throughout the New York metropolitan area, affecting more than 4,000 housing units. Per the agreement, NYU will ensure its housing facilities have numerous accessibility options, such as entrances, bathrooms, and signage.
The changes stem from a compliance review by the DOJ, which found that NYU student housing facilities violated ADA-accessible design standards.
"The ADA requires colleges and universities to ensure that no individual is discriminated against on the basis of disability in the full and equal enjoyment of their services and facilities," U.S. Attorney Damian Williams said in a press release. "We are pleased that NYU has committed to improving accessibility within the University's student housing facilities and hope that other colleges and universities will follow suit and increase access to their facilities for individuals with disabilities."
The agreement with UC Berkeley is in response to a complaint that alleges the university violates Title II of the ADA by omitting accessibility options from most of its online content. By doing so, the complainant claims the university discriminates against people with visual, hearing, and manual disabilities. Accessible design features such as transcripts, text descriptions, and captions are missing from many contents posted on UC Berkeley's website and social media accounts, including podcasts, conferences, lectures, and graduation ceremonies.
As part of its agreement with the DOJ, UC Berkeley will make all future and most existing content accessible to individuals with disabilities. The university must also hire or designate a website accessibility coordinator, train personnel, adjust relevant policies, and hire independent auditors to ensure its content is accessible.
"By entering into this consent decree, UC Berkeley will make its content accessible to the many people with disabilities who want to participate in and access the same online educational opportunities provided to people without disabilities," Assistant Attorney General Kristen Clarke of the Justice Department's Civil Rights Division said in a press release. "This decree will provide people with disabilities access to the numerous free online courses, conferences, lectures, performances and other programming offered by UC Berkeley and its faculty, providing lifelong learning opportunities to millions of people."