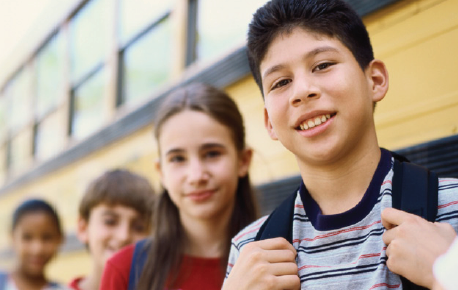 Hispanic Serving Institutions (HSIs) across the United States may soon have access to a $150 million grant program for increasing Hispanic and Latinx degree attainment.
The funding would be provided under the Hispanic Educational Resources and Empowerment (HERE) Act, introduced today by Rep. Joaquin Castro (D-TX). It is designed to support collaboration between HSIs and Hispanic-serving school districts with the goal of improving college readiness for Hispanic and Latinx youth. According to a press release, specific objectives include:
Creating a college-going culture among eligible students
Providing academic support to prepare students for postsecondary education, prevent the need for postsecondary remediation, and provide high quality postsecondary remediation
Supporting eligible students through the college application and transition process
Addressing non-academic needs that serve as barriers to college enrollment, persistence, and completion.
The HERE Act "would guarantee that Hispanic students are prepared for college and beyond," Castro stated in a press release. Noting the "undeniable achievement gap" for this population, he added that improving educational outcomes is a community effort and the funding made possible under this act would put "the tools in place to empower all of our communities to support our kids, and strengthen their commitment to help [students] attain their goals and dreams."
While Hispanic and Latinx college enrollment has increased in recent years, nearly two-thirds of these students "end up in overcrowded and underfunded" community colleges or low-ranking universities, according to a 2018 PBS NewsHour report. Graduation gaps persist, with little more than half of Hispanic and Latinx students finishing a bachelor's degree within six years. Consequently, many of these students become "stuck in low- and middle-wage jobs," the report states, "with profound implications for them in particular and the U.S. economy in general."
The HERE Act has 35 co-sponsors and is endorsed by the Hispanic Association of Colleges and Universities (HACU). The association issued a statement today urging supporters to contact their representatives, adding that 3,343 school districts — representing 10.3 million Hispanic and Latinx students — could potentially qualify for the grant program.
Nearly 525 colleges and universities across the U.S. are HSIs, a federal designation requiring at least 25 percent Hispanic and Latinx enrollment. The number of institutions meeting this requirement is expected to grow substantially, according to HACU.
Castro, Chairman of the Congressional Hispanic Caucus, introduced another bill earlier this week that has drawn national attention. The Correcting Alienating Names in Government (CHANGE) Act proposes eliminating the controversial terms "alien" and "illegal alien" from government documents in reference to immigrants and undocumented immigrants.
Castro is also the twin brother of presidential candidate Julián Castro, whose broad education plan takes a similarly collaborative approach to improving outcomes for marginalized students.