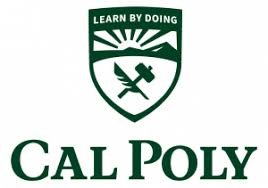 Last week, members of the Jewish fraternity Alpha Epsilon Pi (AEPi) at California Polytechnic State University, San Luis Obispo (Cal Poly) woke up to anti-Semitic graffiti spray-painted on their chapter house.
To worsen the matter, the incident occurred during Shabbat or the Sabbath, a weekly religious observance that begins just before sunset on Friday and lasts until sundown on Saturday.
In a statement released on Monday, AEPi CEO Jim Fleischer pointed out that the vandalism incident is not isolated and is a growing problem at campuses across the country.
"The rising tide of anti-Semitism and anti-Israel activity on college campuses is widespread and must be stopped," Fleischer said. "Universities are a place for the free and open exchange of ideas and Jewish students should not be made to feel unsafe in their homes on campuses."
Our Sigma Omega chapter is receiving an outpouring of love and support after anti-Semitic graffiti and language was found on their house this weekend. See our full statement about the incident: https://t.co/ZPpADr4Efj

— Alpha Epsilon Pi IHQ (@AEPi) February 8, 2021
Cal Poly President Jeffrey Armstrong said on Saturday that the vandalism was reported to the San Luis Obispo Police Department and an investigation has been launched.
In response to the hate crime, AEPi member and Cal Poly student Darren Deutsch started a GoFundMe page that raised more than $22,500.
"We are incredibly grateful and proud to announce ALL proceeds will be going to Yad Vashem and Jewish Community Center (JCC) of San Luis Obispo," the fundraiser page states.
The AEPi Foundation has purchased a security camera system for the Cal Poly frat house and covered the cost for the vandalism clean up.