Many young readers across the United States know the book Where the Wild Things Are, and adults may have read the clever cartoons in The New Yorker magazine. What readers might not realize is what many famous illustrators have in common — they are Jewish Americans who have contributed to the fabric of U.S. history.
Illustrators are the theme for this year's Jewish American History Month (JAHM), celebrated every May. The theme "provides an opportunity to recognize the many American Jews who have helped create the nation's beloved children's books, iconic graphic novels and their superheroes, and syndicated comics and illustrations," according to JAHM's website.
Here's a look at three famous Jewish American illustrators who enriched the country's "imaginative landscape."
Rube Goldberg

The cartoonist Rube Goldberg (1883-1970) was born in San Francisco and went on to graduate with a degree in engineering from the University of California, Berkeley. He worked at the San Francisco Chronicle before moving to New York City, where he began a job for Hearst Publications and earned his fame as a cartoonist who drew wacky, imaginative contraptions. Goldberg is the only person to have his name listed as an adjective in the Merriam Webster Dictionary, according to JAHM, "accomplishing by complex means what seemingly could be done simply."
Maira Kalman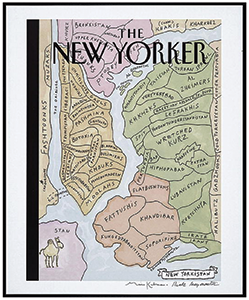 Israeli-born illustrator Maira Kalman was just 4 years old when she moved to New York City from Tel Aviv with her family. She gained fame through her more than 28 books and magazine illustrations, including many in The New Yorker. She earned the American Institute of Graphic Arts Medal in 2017 for "brilliantly merging the worlds of storytelling, illustration, and design while pushing the limits of all three with her spirited creative practice."
Maurice Sendak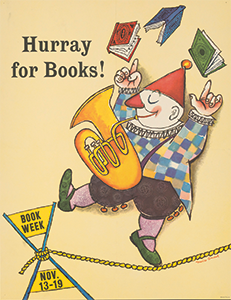 Born to Polish-Jewish immigrants in 1928, Maurice Sendak went on to become one of the most renowned illustrators, artists, and writers of children's literature in the 20th century. Before his famous Where the Wild Things Are was published in 1963, Sendak illustrated for other authors and drew posters for store windows, including FAO Schwarz. More than 10,000 of his pieces are housed at The Rosenbach Museum and Library's Maurice Sendak Collection in Philadelphia. Sendak died in 2012 at the age of 83.
Kelsey Landis is the editor-in-chief of INSIGHT Into Diversity. This article ran in our May 2019 issue.