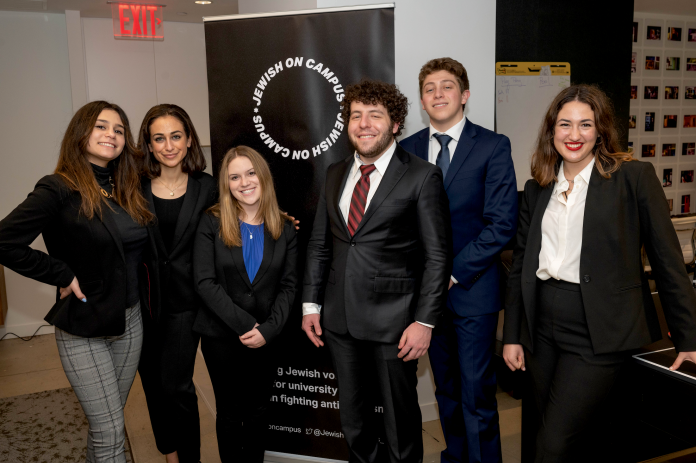 Students and supporters say colleges must do more to track
 

hate incidents and create safe, inclusive campus communities.

In January, a gunman took four people hostage during a Shabbat service at a Reform Jewish synagogue in the small town of Colleyville, Texas. After the devastating event, Colleyville was just one of dozens of cities nationwide to report that someone in their community was distributing hate-filled, anti-Semitic flyers.

The rise in anti-Jewish hate is reflected on college campuses, where researchers say anti-Semitic incidents may be at an all-time high. An August 2021 survey by the advocacy group Alums for Campus Fairness found that nearly 80 percent of Jewish students and recent graduates have "either experienced or heard firsthand about a fellow student making offensive or threatening [anti-Semitic] comments in person." Nearly 70 percent of survey respondents said they avoid certain places, events, or situations on campus because of their Jewish identity.

In response to this worsening crisis, a bipartisan group of 39 Congress members issued a letter in February to the U.S. Department of Education's Office for Civil Rights (OCR) asking the agency to better protect Jewish students nationwide. 

"This wave of anti-Semitism has had a detrimental impact at many American colleges and universities," the lawmakers wrote. They accuse the OCR of being slow to respond to reports of anti-Semitism, "with some complaints filed as far back as 2018 and still pending." The group also requested that the Biden administration issue a rule on an executive order released by the Trump administration in December 2019 that would withhold federal funding for higher education institutions that fail to combat anti-Jewish discrimination. 

While the White House has yet to respond directly to this challenge, Jewish advocacy groups across the U.S. are taking steps to support and protect college students. Hillel International, the world's largest Jewish college organization, recently partnered with ADL, formerly known as the Anti-Defamation League, to launch multiple campus initiatives. In November 2021, the groups hosted a national online conference on anti-Semitism in education, and they are currently developing training for students and Hillel leaders to recognize and respond to hate incidents. They are also creating a centralized incident reporting system for all students.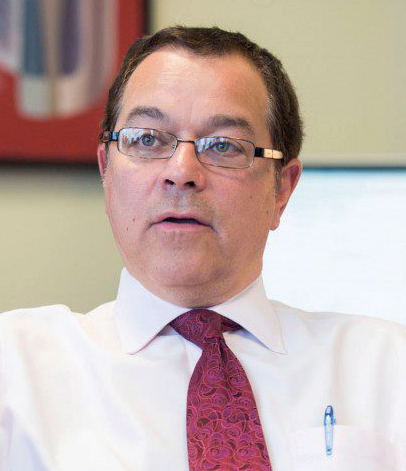 "[An institution's] underreporting and failure to take action is one of the most serious issues that Jewish students face," says Mark Rotenberg, JD, Hillel International's vice president of University Initiatives and Legal Affairs. "Most DEI offices don't have the expertise in dealing with anti-Semitism."
In 2021, Hillel launched the Campus Climate Initiative to gather data on the educational environment for Jewish students, establish best practices for combating campus anti-Semitism, and train college administrators and staff. Thus far, more than 20 schools have participated in the initiative, including Rutgers University, Tufts University, and the University of Wisconsin System. 
"Higher education institutions need to assess and evaluate the campus climate for their Jewish students honestly and directly," Rotenberg explains. "That can be done through focus groups, surveys, and listening to the lived experiences of the Jewish students on campus."
Because the Jewish community is diverse and anti-Semitism takes so many different forms, one key to combating this hatred is simply educating people about what it is and how it manifests, according to experts. 
"One thing about anti-Semitism, especially as it intersects with Whiteness, is that it gets really complicated, and a lot of people don't understand it," explains Elissa Buxbaum, ADL's national education director of College and University Programs. "Anti-Semitism can function in an insidious way that's not as outright as a swastika." 
For example, many student groups have adopted policies that exclude the participation of Zionists and Zionism, or the belief that Jewish people should have their own nation. As a result, many Jewish students may feel isolated if they have family connections or other ties to Israel, says Vlad Khaykin, ADL's national director of Programs on Anti-Semitism. 
"Just like [in the U.S.], we can appreciate America and still not like the government's policies," he explains. "But what sometimes happens on campus is that some student groups will say the fact that you have any sort of feelings of support for Israel's existence disqualifies you from participating."
Rotenberg recommends that colleges looking to better support their Jewish students should first clearly define anti-Semitism and then adopt "the three A's" to combat it: awareness, allyship, and action. He notes how schools such as Columbia University have taken proactive measures to improve support and campus climate — for example, by changing their academic calendars to accommodate Rosh Hashanah, one of the holiest holidays of the year for Jewish people. 
Advocates also call on colleges to ensure that Jewish students are full participants in any decisions regarding their inclusion and protection. 
"Oftentimes, when universities are making a decision about how to combat anti-Semitism, the students are left out," says Michal Cohen, chief marketing officer for Jewish on Campus (JOC), a national student group. "We know the best way to combat it and what will work and what won't. Even more than that, it can't be [done with] one Jewish student out of thousands, because the Jewish community is so diverse, and in order to understand how anti-Semitism can manifest, you need as many Jewish people at the table as possible."
A first-generation Israeli American, Cohen says being a Jewish student in today's climate can be extremely challenging. "Jewish students sometimes have to give up a part of their identity in order to fit in," she explains. 
"Higher education institutions need to assess and evaluate the campus climate for their Jewish students honestly and directly. That can be done through focus groups, surveys, and listening to the lived experiences of the Jewish students on campus."
Several months before Cohen's December 2021 graduation from American University (AU), neo-Nazi graffiti was found in a dormitory bathroom. After a school investigation determined that the source of the graffiti was "inconclusive," Cohen wrote an op-ed for The Washington Post expressing her frustration with the lack of apparent concern and transparency regarding the incident. She and other students met with AU administrators to discuss what anti-Semitism looks like and how to teach resident assistants to recognize it on campus.
Among other efforts, the school has established initiatives that include "training our resident advisors on anti-Semitism and holding listening sessions and discussions with AU Jewish students, faculty, and staff to inform our work to fight anti-Semitism," the university said in a statement to INSIGHT. 
Cohen says she regularly talks with current AU students about how to combat anti-Semitism and that the school has much yet to do. Through her work with JOC, she is hoping to empower more people in the Jewish academic community to tackle this issue. 
Most recently, JOC created an ambassador program where teams of students can connect with their peers about hate incidents. "By talking with the students on the ground who know their campus the best, we're able to formulate a plan that will really work," Cohen says. Part of that plan is discovering the source of anti-Semitic incidents and creating a report for campus administration that includes suggestions for how to respond. 
"We're able to really gain a better picture of how anti-Semitism manifests on campus. What does it look like? Who's perpetrating it? What is the sentiment that students are feeling?" Cohen explains. "There's not a lot of research and reports about this on campus specifically, and we really want to be at the forefront to showcase what it looks like."●

For more information on preventing and reporting anti-Semitism on college campuses, visit adl.org.
Mariah Stewart is a senior staff writer for INSIGHT Into Diversity.
Elissa Buxbaum is a member of the INSIGHT Into Diversity Editorial Board.
This article was published in our April 2022 issue.