When it comes to diversity, equity, and inclusion (DEI), colleges and universities have traditionally put their resources into recruiting and retaining diverse students and employees — however, there is a third leg of DEI that focuses on supplier diversity. There are millions of dollars spent on goods and services by institutions of higher education every year, yet there is little recognition of the contributions colleges and universities are making to supporting diverse suppliers in their communities and beyond.
INSIGHT Into Diversity seeks recognize to those institutions that are taking proactive steps in supporting and engaging with minority-owned businesses through supplier diversity offices, unique programs, and leading initiatives. 
Application deadline was January 31.
The recipients of the 2022 INSIGHT Into Diversity Jesse L. Moore Supplier Diversity Award were:
Arizona State University
Clemson University
Emory University
University of Central Arkansas
University of Connecticut
University of Dayton
University of Kentucky
University of Pennsylvania
University of Tennessee
University of Washington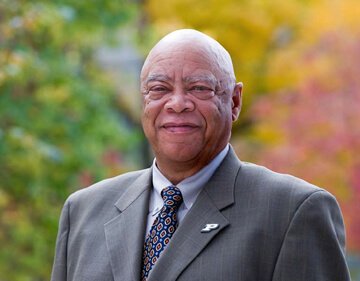 About Jesse L. Moore
The INSIGHT Into Diversity Jesse L. Moore Supplier Diversity Award is named in honor of longtime advocate and economic development pioneer Jesse L. Moore. The first director of supplier diversity at Purdue University, Moore increased the university's spending with diverse suppliers by more than 300 percent since 2005, among many other achievements. He began his work in 1985 for Community Action Against Poverty, Inc. Moore has served as a leader in promoting supplier diversity and the success of minority-owned businesses across a wide range of industries. His numerous honors include the Indiana Governor's Award for Achievement in Civic Leadership and Community Service, the City of Lafayette Distinguished Citizen Award, the Purdue University Distinctive Service Award, and more.