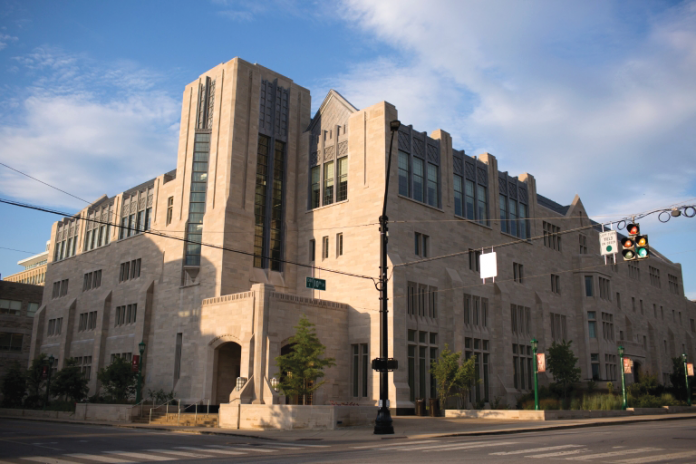 Indiana University Bloomington (IU Bloomington) recently announced the creation of the Kinsey-Kelley Center for Gender Equity in Business, an endeavor dedicated solely to eradicating gender bias and discrimination in the workplace. 
The new center is the result of a partnership between the IU Bloomington Kelley School of Business and the university's Kinsey Institute for Research in Sex, Gender, and Reproduction. It will focus on education, research, and training regarding gender-inclusive employment policies, sexual harassment in the workplace, and more. 
"The Kelley School of Business and Kinsey Institute partnership to address workplace inequity and sexual misconduct encourages a commitment to diversity, equity, and inclusion while preparing graduates to be fair and equitable employees and business leaders," said IU Bloomington President Pamela Whitten in a statement. "The Kinsey-Kelley Center will make a lasting impact through outreach that will build awareness and improve organizational responses to these issues."
The center is part of the Kelley School's new Institute for Advancing Diversity, Equity, Inclusion, and Belonging in Business. In addition to research, it will create teaching and learning opportunities about ethics and legal issues related to workplace gender discrimination. For example, the center will support a mandatory course for undergraduate students on business ethics and cases that explore the "legal landscape of sexual harassment, gender bias in hiring and promotion, workplace relationships, and pay inequities," according to a university press release. 
University officials say that the center will benefit from the combination of the strong scientific backing of the Kinsey Institute and the rigorous business education standards of the Kelley School. The partnership will empower researchers to thoroughly investigate and address the sexism that continues to plague modern-day workplaces despite increased social awareness about the wage gap, unconscious bias, and more.
April Sellers, a clinical professor of business law and ethics, is serving as the inaugural Pam Meyer Yttri Director of the Kinsey-Kelley Center for Gender Equity in Business.●
This article was published in our October 2022 issue.