It's Time to Better Recognize DEI Contributions
and Workloads of Underrepresented Employees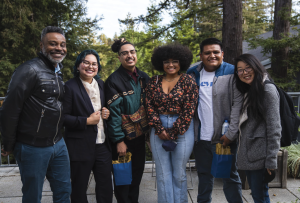 For years, Christine Hong, PhD, advocated alongside student and faculty activists for the formation of a Critical Race and Ethnic Studies (CRES) program at the University of California, Santa Cruz (UCSC). This grassroots effort led to a degree program in 2014 and departmental status in 2021. But it came at a cost.
Faculty took on additional teaching loads and student advocates co-facilitated courses organized as independent studies to fill curriculum gaps and prove to the institution there was enough interest in CRES, says Hong, who is now chair of the department. 
"The work of forging a new program of study and what is now a Department of Critical Race and Ethnic Studies represents thousands upon thousands of hours of invisible labor," Hong says.
In higher education, invisible labor is the unrecognized and uncompensated work done by faculty and staff from underrepresented groups, including people of color, people with disabilities, and those from LGBTQ+ communities. These tasks are often part of one's day-to-day duties and disproportionately become the responsibility of such employees. The additional work tends toward DEI (diversity, equity, and inclusion) advocacy and student support, whether that means faculty mentoring of disadvantaged students or staff being asked to join a committee as a voice of representation — but it can also include work such as advocating for a new department focused on the study of marginalized communities. 
If not addressed, experts say the substantial workload from these responsibilities can affect mental health and lead to repercussions such as missed opportunities for professional advancement, burnout, and resignation.
To address this effectively, institutional leaders must have a clear understanding of the duties required for a position and consider cutting back the number of required assignments to underrepresented employees. Experts also recommend that mechanisms be established to acknowledge and reward uncompensated responsibilities during performance review and promotion processes.
Impact and Repercussions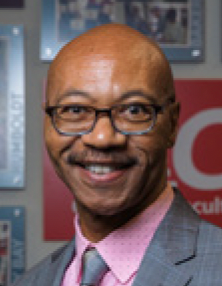 Invisible labor is also referred to as "cultural taxation," says Charles Toombs, PhD, chair of the Committee A on Academic Freedom and Tenure with the American Association of University Professors and president of the California Faculty Association (CFA), a labor union representing the 23 campuses within the California State University (CSU) system. 
Faculty with underrepresented identities are essentially taxed, he says, and pay that cost when it comes time for tenure and promotion. Those decisions are often based on teaching, service, and research, but invisible tasks take time away from performing such responsibilities.
To compensate, serving as a mentor, a student organization adviser, or as a member of various campus committees could be considered more deliberately, says Toombs. Helping students outside of one's required duties deserves more attention because it is often the most rewarding aspect of the job, he says.
Recent focus group research found that Black tenured and tenure-track faculty members at a public, four-year university experienced stress from teaching White students about race and felt burdened by extra mentoring and advising to support Black scholars. However, they reported this work is meaningful to them personally and is essentially a tax worth paying, according to the 2020 study, "(Cultural) Taxation Without Representation? How Educational Developers Can Broker Discourse on Black Faculty Lives in the #BlackLivesMatter Era."
Joyya Smith, EdD, vice president for diversity, access, and inclusion at Suffolk University, says that invisible labor isn't necessarily a negative; the question is whether the work gets recognized.
"The students who are getting that mentoring and support may not get it anywhere else," she says. "I think everything in moderation is important. I'm sure there are faculty and staff who don't mind [doing the work], but it's the adjustment of the other [job] expectations that matter."
Unspecified workloads are also prevalent among staff of color, including diversity practitioners who often take on informal labor such as assisting students with personal challenges like homelessness and food insecurity. In "The Invisible Labor of Diversity Educators in Higher Education," a study published in 2021, researchers analyzed the work of 20 DEI practitioners at various colleges and universities, the majority of which were predominantly White institutions.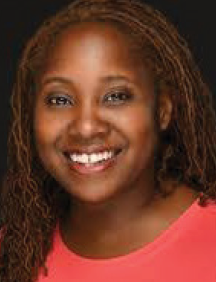 These employees are often overburdened because institutions don't fully understand all the duties required for DEI roles, says Sosanya Jones, EdD, study co-author and associate professor at Howard University. 
"What gets defined as the job is very vague, and so they end up doing everything because they are the face and representative for DEI," says Jones.
Invisible efforts often assigned to DEI staff include informal academic advising, incident response and reporting, and relationship-building with campus community members.
"[DEI practitioners are] in the minority, both in terms of their representation and identity, but also their knowledge base for DEI," says Jones. "So there's a lot of mental and psychological wear that traverses their professional life and goes into their personal life."
Workloads among faculty have increased since COVID-19, says Toombs, and national attention to the racial justice movement since the murder of George Floyd has resulted in more students seeking out faculty and staff with similar identities for help.
"This racial reckoning moment that we're in now, it means that there's just so many things that are going on where students are coming to their faculty for advice, mentoring, or just to express what they're feeling about it," says Toombs.
Working Toward Change
As the union president of the CFA, Toombs helped institute a CSU systemwide collective bargaining agreement that allows faculty who provide exceptional service to underrepresented students to obtain a course reduction. The CFA recently adjusted the agreement language to include tasks "caused by cultural taxation."
"Even though universities will say we all … value contributions to diversity, the fact of the matter is that kind of work falls on some shoulders far, far more than others."

Christine Hong, PhD
"The work is valuable that these faculty are doing in support of students and their campus and surrounding communities, but they can't do it without being paid for it," Toombs says. "If you get a reduction in your teaching assignments, then you can do this work, do your publications and research."
Hong also serves as principal investigator for the UCSC Center for Racial Justice (CRJ). Last year, UCSC researchers published "Faculty of Color Exposing and Reforming Structures of Whiteness in Leadership," a report that examines how faculty of color take on additional DEI work and ultimately calls for transformational changes within Hispanic-Serving Institution leadership. The CRJ has worked to bring the campus community and UC system together to orchestrate discussion around the study and on the topic of invisible labor.
"Even though universities will say we all … value contributions to diversity, the fact of the matter is that kind of work falls on some shoulders far, far more than others," Hong says.
Existing mechanisms in higher education are often inadequate in recognizing invisible work, Hong says, and she calls for recognition beyond gestures like a campus diversity award or a nominal cash award.
Identifying Solutions
To address this issue, staff and faculty can record the invisible labor tasks they undertake so they have something to review personally and to present externally to leadership, says Smith. They might also consider relinquishing other tasks, if possible.
Institutional leaders can take advantage of opportunities like performance appraisals to discuss an underrepresented employee's workload and how they are managing it. Then determinations can be made about whether certain tasks match the employee's job description and if any additional work prevents them from achieving professional goals, Smith says.
"There has to be an honest conversation about the magnitude and even the impact that invisible labor has on the person who is doing the work," Smith says.
Beyond course reduction options for faculty, more weight could be given to service work in job performance reviews, says Toombs. 
White faculty might also find ways to be an advocate, like presenting supportive perspectives on a committee, Toombs says, and volunteering to take on some of their colleagues' duties.
"[Others have] an opportunity to really be an ally and to have a discussion about the workload in the department," says Smith. "[They can expose] some of the differences in the workload and engagement with students, and the impact that's having on the unit as a whole."●
This article was published in our May 2023 issue.