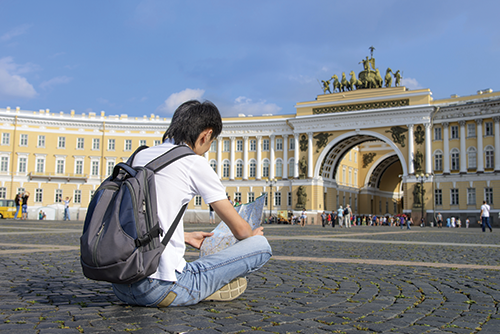 Colleges and universities in the United States often find that one of the most successful methods for attracting international students is partnering with one of the many global organizations that connect students in high school and higher education with study abroad opportunities. These organizations can be a tremendous aid to both institutions and students during the often complex international recruitment and admissions process.
Featured below are two examples of prominent international recruitment organizations with unique missions and specialties.
EducationUSA
EducationUSA is a government-run network of nearly 430 international student advising centers in more than 175 countries. The organization is operated by the U.S. Department of State and provides a range of services to foreign students hoping to attend American colleges and universities. 
All EducationUSA advisers have firsthand experience with the American higher education system and are trained by the State Department. They support students in navigating the admissions process, completing standardized tests, obtaining student visas, and more.
They work in centers located in universities, nonprofit organizations, and U.S. embassies and consulates.
EducationUSA hosts more than 40 annual international student fairs — both virtual and in-person — making it possible for American institutions to connect with potential applicants from multiple countries. The group also offers every accredited U.S. college and university free information on local education systems and unique needs of foreign students based on region.
The organization's advisers visit U.S. campuses directly to learn more about the programs and services they offer international students. EducationUSA also hosts an annual forum in Washington, D.C., for college recruiters to learn the latest strategies and tools for connecting with students in specific regions and countries.
Higher education professionals can access further information by requesting access to the login portion of the EducationUSA website, educationusa.state.gov.
Council of International Schools (CIS)
CIS helps institutions of higher education and secondary schools across the world recruit students from foreign countries.
Its primary offerings are: 
● Student recruitment tours, in which experienced international admissions professionals bring groups of college recruiters to foreign regions where they can market their institutions and connect with students
● International University Fairs, which are held in cities across the world and provide a venue for recruiters from CIS member institutions to interact with prospective applicants

● Regional conferences for admissions professionals to learn about student engagement strategies and more

● The CIS University Connection Registry, which allows colleges to contact foreign students who have expressed interest in studying a particular discipline or attending college in a specific region 
CIS membership consists of more than 600 universities and approximately 730 secondary schools worldwide. The cost of membership ranges from approximately $550 to $6,680 annually, depending on institution size, and a one-time application fee of an estimated $1,820.
For more information, visit cois.org.
Ginger O'Donnell is the assistant editor of INSIGHT Into Diversity. This article ran in the March 2020 issue.