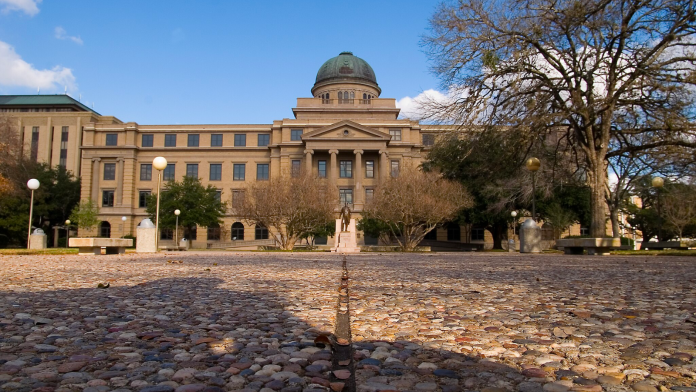 Following an internal investigation, the Texas A&M University System has uncovered the involvement of several high-ranking administrators, including former president Kathy Banks, in the controversy surrounding the botched hiring of journalism professor Kathleen McElroy.
As a result of new bans on DEI (diversity, equity, and inclusion) programs in the state, McElroy told the Texas Tribune last month that outside concerns over her experience in diversity and inclusion and her career at The New York Times caused Texas A&M to change her tenured contract to a shorter position without tenure.
The system's Office of General Counsel investigated the mishandled hiring and published its results on August 3. McElroy received a $1 million settlement from Texas A&M and will continue as a tenured professor at The University of Texas at Austin.
Communications Between Texas A&M Officials
The investigation reveals that a number of Texas A&M System Board of Regents members called former president M. Katherine Banks inquiring about McElroy's DEI advocacy and how her appointment will pair with Senate Bill 17, the newly enacted law banning DEI programs in the state. Alumni groups and other university constituents also expressed concern about her hiring.
Although Banks said in a public meeting that she did not know of any regressive changes to McElroy's contract, texts between her and José Luis Bermúdez, former-interim dean of the College of Arts and Sciences, reveal a plan to water down McElroy's offer. Banks and Bermúdez stepped down from their positions following the controversy.
One text includes Banks writing to Bermúdez, "If you get this done, you get a bonus."
When Bermúdez asked Banks what he could tell McElroy about university leadership support, Banks responded, "Absolutely nothing. Nothing, nothing. She is going to have a very rough road here."
After the offer was declined and McElroy took her story to the press, McElroy and Bermúdez expressed relief. Banks called McElroy an "awful journalist," and Bermúdez wrote, "A terrible journalist too. Completely-self serving. Half of what was attributed to me was a lie, and the other half was taken out of context."
Recommendations to Improve Hiring Practices
The Office of General Counsel recommended that all faculty offer letters include the signature of the vice president of faculty affairs to ensure proper procedures in the future. Interim President Mark A. Welsh III has also directed the Office for Faculty Affairs to create a task force to provide recommendations on appropriate protections for faculty hiring and academic freedom.