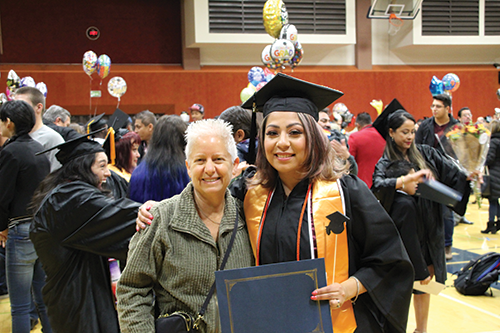 Today's educationally disadvantaged college students are incredibly diverse, each having unique needs based on their background, experiences, and goals. While the barriers that some of these students face may seem insurmountable, two very different higher education institutions have proven their commitment to both understanding and combatting the obstacles that have historically excluded underrepresented groups from higher education. 
Santa Rosa Junior College (SRJC) is a minority-serving institution located in Sonoma County, California. It serves more than 20,000 students and has committed itself to enrolling and supporting people who are incarcerated. Meanwhile, Minnesota State is a system of 30 colleges and seven universities in America's heartland that is dedicated to meeting the unique needs of military students and their families.
Despite the significant difference in size, resources, and student demographics, both of these institutions have developed powerful programs and policies to increase educational access for distinct groups that are often overlooked within America's higher education landscape.
[Above: College counselor and Second Chance coordinator Rhonda Findling celebrates the graduation of Elizabeth Quiroz, the former president of the Second Chance club. Quiroz earned three associate's degrees from SRJC with Dean's Highest Honors and also received an official pardon from then-Governor Jerry Brown.]
Santa Rosa Junior College
SRJC offers two programs that empower former and currently incarcerated individuals to transform their lives by earning a college degree. The creation of these programs was motivated by a "deeper imperative to reach target populations that have been underserved and marginalized," says Robert Holcomb, PhD, dean of Language Arts and Academic Foundations and manager of the Inspiring Greatness Inside Through Education (IGNITE) program.
IGNITE's goal is to enroll incarcerated individuals in the SRJC system and enable them to earn college credit while in jail so that they can easily continue their education upon release. Approximately 10 SRJC faculty members teach basic math, English, and culinary arts classes to IGNITE students at two local jails. Nearly 100 inmates were enrolled in the program as of spring 2019, according to Holcomb. IGNITE, which is in its third year of operation, is supported by grants and offers inmates these courses for free.
In addition to preparing these individuals for future education and career success, IGNITE decreases the chances that they will return to jail, as research has shown that taking classes while incarcerated reduces recidivism. A 2016 report by the RAND Corporation, for example, states that those who participate in an educational program of any kind while in prison are 43 percent less likely to be re-incarcerated.
SRJC also operates a program called Second Chance for previously incarcerated students seeking to rebuild their lives. Second Chance offers a variety of support systems to these individuals as they pursue professional certificates and associate degrees or prepare to transfer to four-year institutions.
Second Chance currently has an enrollment of approximately 70 students, according to Rhonda Findling, the program's coordinator and a college counselor at SRJC. The only requirements for joining are to take classes at SRJC — including GED and non-credit courses — and to maintain sobriety, as 90 percent of participants have substance dependency issues, she says. Aside from that commonality, however, they are a diverse group, composed of all races and ethnicities and ranging in age from late teens through their sixties, Findling says.
While formerly incarcerated students are one of the most overlooked and marginalized populations in higher education, Findling's background prepared her to understand the stigma these individuals face as well as their potential. "Pretty much my entire career here at SRJC I've worked with first-generation, low-income, disadvantaged students," she says. "I'm also a child of Holocaust survivors, so I learned early on what it's like to be in a marginalized group."
Findling leads weekly meetings where participants share their successes and challenges, similar in format to 12-step meetings, she says. She often invites guest speakers who connect the students to local resources such as housing organizations. Findling also provides case management services for all Second Chance students, helping them connect with much-needed campus support, from financial aid — including Second Chance scholarships — to food pantries and student psychological services.
SRJC also helps members prepare for life after college through tailored services such as assistance with expungement of criminal records, which is provided by a local volunteer and retired probation officer. Expungement can be key to helping these students expand career opportunities and transform their futures, says Findling.
In addition to being an official program under the student services office, Second Chance operates as a student club. Having the non-judgmental support of their peers helps members stay motivated and build confidence, Findling says. Running their own club also helps them develop communication and organizational skills through a variety of opportunities, including serving in club leadership roles and sharing their stories of recovery at local high schools. "It's our way of giving back to the community, and it's also very empowering for our students," Findling says.
Jason Dorfer, who currently serves as Second Chance's president and is a student in the welding occupational program, says that before joining the group, "I didn't know what to believe about myself." His experiences in Second Chance helped him identify his personal strengths, become a leader, and improve his self-esteem, he says. "I see something in myself now that I didn't see before."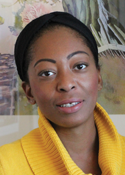 Another Second Chance participant is Constance Tanner, a formerly incarcerated mother of three. Today, she is a full-time student at SRJC, serves as vice president of the Second Chance club, and works 25 hours per week in the college's financial aid department. She is studying to be a drug and alcohol counselor and plans to eventually transfer to a four-year university. Because of Second Chance, she "has evolved in all aspects as a person, keeps moving forward, and is part of something greater than [herself], says Tanner.
Minnesota State
Veterans and service members often need customized support as they transition from military service to a higher education setting. Minnesota State has developed numerous system-wide policies to assist in this transition, resulting in a 34 percent increase in military student enrollment in just over a decade, according to Gina Sobania, director of Minnesota State's Military, Veteran, and Adult Learner Services.
The university system offers in-state tuition to service members and veterans from all 50 states, as well as their dependents. In addition, Minnesota State has veterans resource centers at every one of its 37 institutions to provide military students a place to find information on customized resources as well as space to socialize with others who have had similar life experiences, Sobania says.
Another crucial service for these students is helping them convert their educational and work experiences while in the military to college credit, according to Sobania. While this is a complicated process, it can save service members and veterans thousands of dollars in tuition. "We've awarded over 210,000 credits for military courses and occupations since fiscal year 2009, which has saved these students over $40 million and 8.5 million hours," she says.
Service members and veterans who are considering earning a college degree at Minnesota State can visit the Veterans' Education Transfer System (VETS) website, established in 2010, and enter a code for their military occupation or job. This allows them to see exactly how many credits they might be able to earn toward a major of their choice.
As a result of this policy, numerous nontraditional students like U.S. veteran Jordan Shoener have been able to translate their military experiences into college coursework, according to Mary Rothchild, PhD, Minnesota State's system director for workforce development. Shoener joined the military as a high school student, serving for eight years as a machinist before working in machinery for a private company. When he decided to enroll in Minnesota State's Machining Certification program, the administration allowed him to take a standardized test that showed he had already acquired enough knowledge and expertise to skip four of the program's required courses. By saving time and money on coursework, higher education became more attainable, he says.
"Getting college credit for what I learned in industry and in the military enabled me to take fewer classes each semester, work a full-time job, and still get my degree on time," Shoener says.
Minnesota State has instituted other policies that specifically target common hardships unique to students in the armed forces. For one, these individuals are not barred from registering for classes or penalized with late fees if their military educational benefits are late, according to Sobania.
In addition, the university accommodates students who are active duty or on reserve by allowing those who are deployed before the end of a semester to still receive class credit, given they have completed a sufficient amount of coursework. This policy is especially beneficial for members of Minnesota's National Guard, Sobania says.
Such policies and programs have helped Minnesota State become a "national leader in awarding college credit for veterans," according to Sobania, to the extent that leaders at the university now provide training and technical assistance to other state systems regarding how to best develop similar practices.
To find out more about VETS, visit minnstate.edu/military/.
Ginger O'Donnell is the assistant editor for INSIGHT Into Diversity. Santa Rosa Junior College and Minnesota State are 2019 Higher Education Excellence in Diversity (HEED) Award winners. This article ran in the January/February 2020 issue.