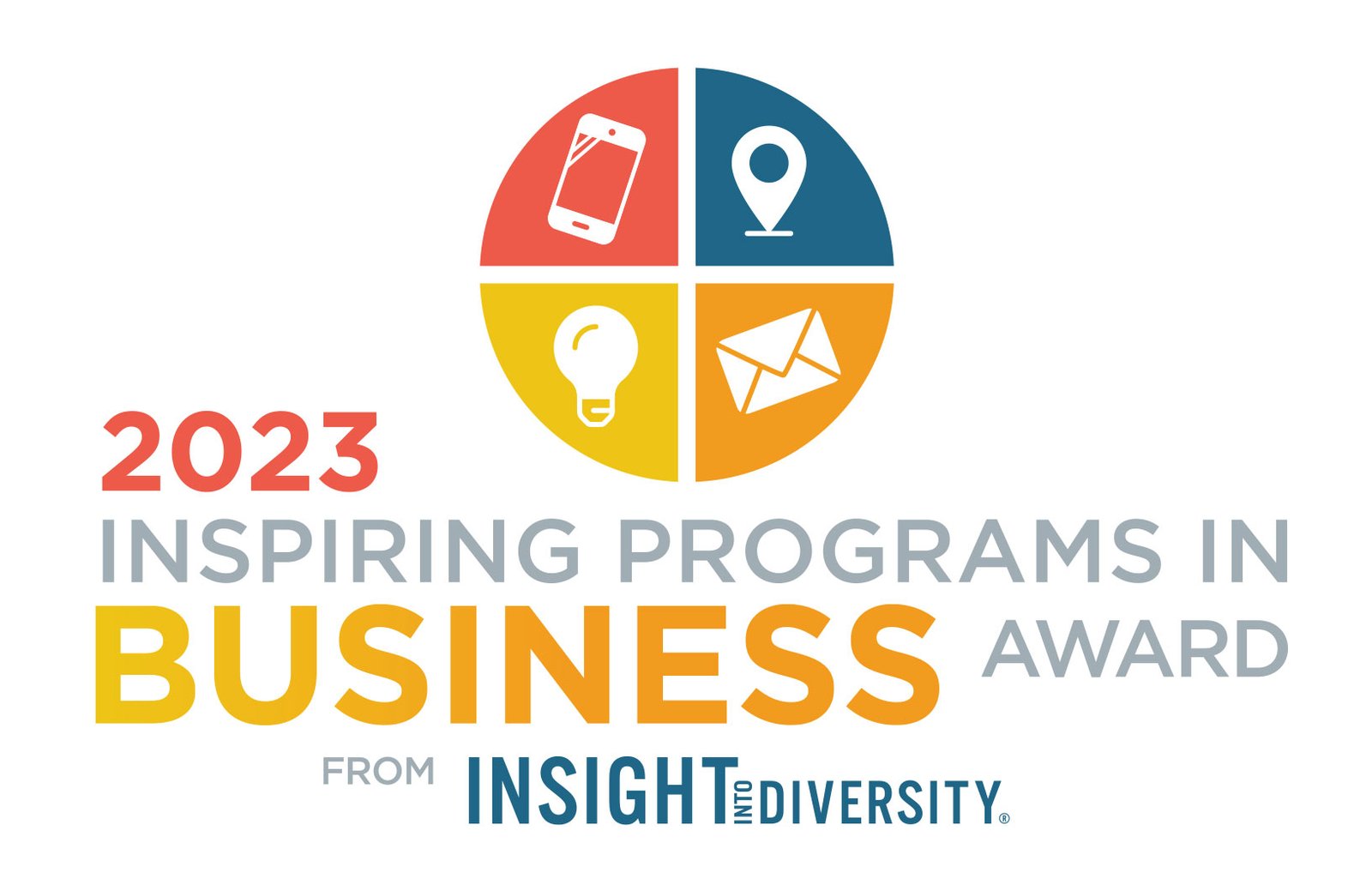 The 2023 INSIGHT Into Diversity Inspiring Programs in Business Award nomination recognizes programs and initiatives that promote diversity, equity, and inclusion in business schools and beyond.
WHO IS ELIGIBLE TO APPLY
Higher Education Accredited Business Schools
Companies
Business Organizations
Nonprofits
TYPES OF PROGRAMS TO NOMINATE
The 2023 INSIGHT Into Diversity Inspiring Programs in Business Award measures a high-level commitment to recruit and retain underrepresented undergraduate and graduate students for business-related majors and provide generous support along their pathways to success. Areas of study include accounting, economics, entrepreneurship, management, finance, sport business, marketing, hospitality management, international business, human resource management, Masters In Business Administration — and all affiliated fields.
We're looking for well-designed, evidence-based programs with longevity and the potential to scale up as well as to serve as models for others. Award candidates will also demonstrate superior support systems for students, a long-term commitment to building diversity, equity, and inclusion in the workplace, and tangible measures of success.
Examples of award-winning programs include bridge and pathways strategies, recruitment initiatives, mentorships and role model efforts, scholarships, internships and other experiential opportunities, funding enterprises, community projects, corporate and HBCU partnerships, and similarly structured programs.
WHAT WILL THE WINNERS RECEIVE
Free, high-resolution downloadable logo to use for marketing, grant applications, fundraising, etc.
Matte press release announcing your honor
Your award-winning program will be profiled in the April issue of INSIGHT Into Diversity magazine
IMPORTANT INFORMATION
You can save your incomplete nomination beginning on the second page of the application by entering your email address at the bottom of the page. You will then receive a link that will return you to your partially completed application at any time. Please remember to save/print your application for your records before submitting. If you have any questions, please contact Lenore Pearlstein at lenore@insightintodiversity.com.
DEADLINES
Nominations are now closed. INSIGHT Into Diversity 2023 Inspiring Programs in Business Award recipients were notified January 31, 2023.