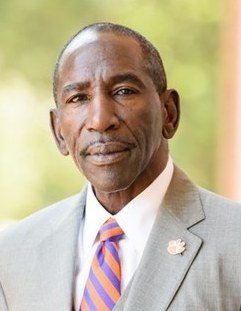 INSIGHT Into Diversity is pleased to welcome Lee A. Gill, JD, vice president for diversity, equity, and inclusion at the University of Louisville (UofL), as the newest member of its Editorial Board. With more than 20 years of experience in the diversity field, Gill is a nationally recognized leader with both higher education and private practice experience.
Prior to joining the UofL team he served as Clemson University's chief diversity officer (CDO) and special assistant to the president. While at Clemson, he was credited with building a sustainable infrastructure to incorporate diversity, equity, and inclusion efforts into the campus culture, and with creating programs that support and address the challenges facing women, Black and Hispanic students, and the LGBTQ community. He created the Clemson University Men of Color National Summit, which brings together more than 2,000 students, educators, business professionals, government officials, and community leaders from around the country to explore issues and share best practices to increase high school and college graduation rates.
Gill also served for eight years as associate vice president for inclusion and equity and CDO at the University of Akron. Before joining Akron, he was the chief executive officer of Stratus Group Consultants Inc., a firm providing diversity audits, training, and organizational assessments.
Prior to that role, he held the position of dean of the Institute for Diversity and Leadership at Lake Michigan College in Benton Harbor, Mich.
Gill holds a juris doctorate in law from the Chicago-Kent College of Law, Illinois Institute of Technology and a BA degree in political science from the University of Michigan.