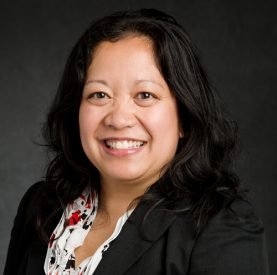 INSIGHT Into Diversity is proud to welcome Gigi Secuban, EdD, as the newest member of our Editorial Board.
Secuban joined Ohio University in 2018 as its first Vice President for Diversity and Inclusion, responsible for the Lesbian, Gay, Bisexual, Transgender (LGBT) Center, Multicultural Center, Office of Multicultural Student Access and Retention (OMSAR), and the Women's Center.
She previously served as the associate vice chancellor and director of the Office of Inclusion and Intercultural Relations at the University of Illinois at Urbana-Champaign. Prior to this position, she worked at the University of Arkansas (the U of A) as the director of the Multicultural Center and as the senior associate director of the College of Engineering.
Secuban received her EdD in Higher Education Administration from the U of A in 2011. She also holds a bachelor of arts in psychology and a master of science in health science, both from the U of A. She is a proud 28-year member of Alpha Kappa Alpha Sorority, Incorporated, as well as a member of the Epsilon Epsilon Omega chapter in Central Illinois and a charter member of the Phi Alpha Omega chapter in Northwest Arkansas.