INSIGHT Into Diversity is pleased to welcome to its Editorial Board Clyde Wilson Pickett, EdD, senior diversity officer for the Minnesota State Colleges and Universities system.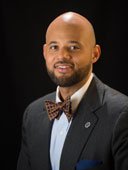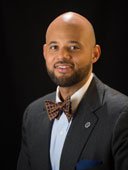 In his current role, Pickett leads initiatives to increase diversity, equity, and inclusion on Minnesota State's 54 campuses, which include 30 two-year community and technical colleges and seven four-year universities. As a nationally recognized leader in diversity in higher education, he has founded two educational consulting firms that specialize in diversity training, strategic planning, program development, and management services. In addition, Pickett has lectured widely on such topics and regularly provides commentary on them to local and regional media outlets.
He recently co-authored the book Inclusive Directions: The Role of the Chief Diversity Officer in Community College Leadership.
"We are honored to welcome Dr. Pickett to the INSIGHT Into Diversity Editorial Board," says Lenore Pearlstein, co-publisher of INSIGHT Into Diversity magazine. "His strong commitment to the work of diversity and inclusion, as well as his strategic experience as a chief diversity officer, provides him an in-depth understanding of the challenges and opportunities faced by diverse institutions."
Prior to joining Minnesota State, Pickett served as special assistant to the president for diversity and inclusion at the Community College of Allegheny County in Pittsburgh, Pa. He currently serves as a member of the board of directors for the National Association of Diversity Officers in Higher Education (NADOHE).
He earned a bachelor's degree from the University of Kentucky, a master's degree in education with an emphasis in counseling and multicultural issues from Morehead State University, and a doctorate degree from the University of Pittsburgh's School of Education.