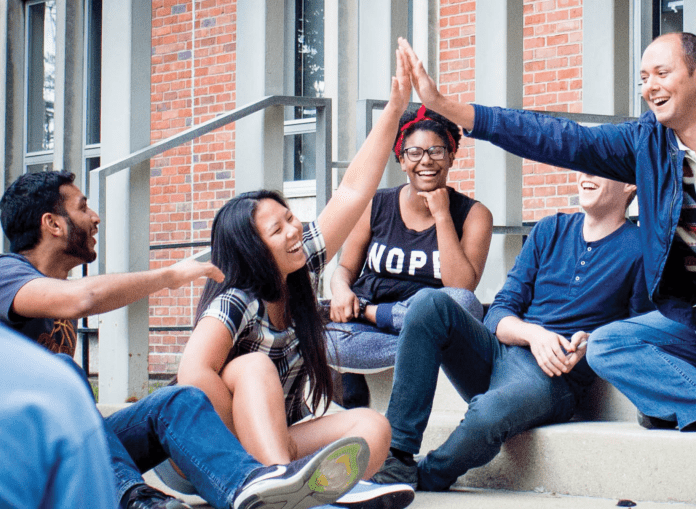 While social justice advocates have long pushed for American institutions to make good on their professed values of diversity, equity, and inclusion (DEI), the demand for progress has never been greater than in the aftermath of the murder of George Floyd. Colleges and universities, corporations, and organizations across multiple sectors issued messages of condolences and solidarity. Some pledged millions of dollars toward DEI initiatives. 
Amid international outrage over continuous acts of police violence against Black Americans, many organizations that had vowed to support racial justice turned to professionals in this area to assume the responsibility of making long overdue changes a reality. Job listings for chief diversity officers (CDOs) rose 55 percent on Glassdoor.com in the two months following Floyd's murder. By August, listings for DEI leaders were 40 percent higher than at the start of 2020.
Despite society's increasing reliance on these professionals to serve as change agents, there are relatively few educational degree programs tailored specifically to the profession. This is especially true for CDOs in higher education, many of whom have traditionally come from academic backgrounds that do not adequately prepare them for the wide-ranging responsibilities of a senior DEI leader. 
Now, however, students and practitioners looking to advance their DEI careers have a doctoral program designed to empower them with much of the knowledge and skills necessary to thrive as executive level leaders on campus. The University of Kentucky (UK) College of Education's PhD in Studies in Higher Education with a Specialization in Diversity, Equity, and Inclusion is the first program of its kind and was developed specifically for aspiring CDOs and other top administrators in postsecondary education.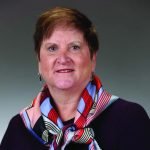 The new specialization, which will enroll its first class of students in the fall 2021 semester, was developed in collaboration with INSIGHT Into Diversity. Lenore Pearlstein, president of Potomac Publishing Inc. and co-publisher of INSIGHT, approached UK with the idea of creating this type of doctoral degree in October 2019. Having worked closely with campus administrators and DEI leaders for nearly 15 years, Pearlstein recognized there was a great disconnect between the duties required of CDOs and the educational opportunities available to them. 
"I had been thinking about this for years, as I realized that CDOs and other DEI leaders were not necessarily aware of the many opportunities they could pursue by working with other offices across their campuses," she says. "This was by no fault of their own, but more about the growing responsibilities of the CDO into other areas of higher education administration well beyond what the role used to be."
A 2019 report by management consulting firm Russell Reynolds Associates notes that the role of a CDO has become increasingly complex as these professionals are relied upon to shift "universities away from a legalistic and mechanical view of diversity and toward a more holistic understanding of how diversity in all forms can benefit learning environments." Today, most campus CDOs come from high level administrative and academic backgrounds, with 69 percent holding a PhD or EdD.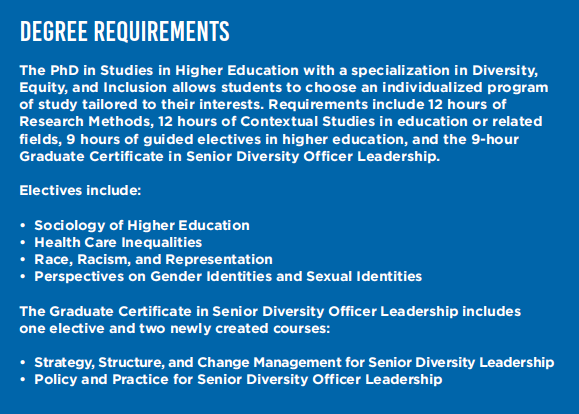 "As the day-to-day duties of the CDO have grown exponentially, we are now seeing this role elevated to a VP cabinet-level position. Job candidates must not only have a doctorate degree, but also need more administrative knowledge and skills in order to stand out among their own competition and those of the institutions," Pearlstein explains.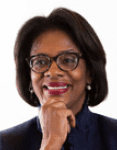 Choosing UK as the school to approach with this concept was an easy decision, she says. As a four-time recipient of the INSIGHT Into Diversity Higher Education Excellence in Diversity (HEED) and Diversity Champion Awards, the university's administration has a proven commitment to being trailblazers in DEI. Pearlstein presented the idea to UK's then-vice president for institutional diversity, Dr. Sonja Feist-Price, who was immediately enthusiastic. Within one week, UK President Eli Capilouto gave Feist-Price the approval to move forward with the new endeavor.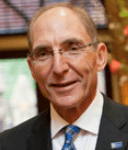 Pearlstein was asked to create a preliminary framework for the program that covered the wide range of expertise that colleges find most desirable in CDOs. "As more and more colleges are recognizing the importance of DEI and are hiring CDOs, there is much more competition between colleges and universities on what they can do to be more successful than their peers," says Pearlstein. She and Feist-Price then pitched the idea for the new degree program in a series of presentations to UK faculty and administrators and were met once again with immediate enthusiasm. 
Kelly Bradley, PhD, professor and chair of the UK College of Education's Department of Educational Policy Studies and Evaluation (EPE), says she and her colleagues were excited to realize that their college was already well-equipped to develop such an innovative program. The college's emphasis on DEI in curriculum and practice meant that the necessary programming, resources, and leadership support were already in place.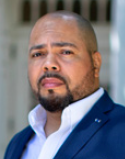 In 2019, Julian Vasquez Heilig, PhD, nationally known for his work in DEI, became the UK College of Education dean and a professor in the department Bradley chairs. He immediately began recruiting a diverse class of new faculty to the college.
"It was the perfect timing and the partners kept lining up," Bradley says, explaining that the college reached out to other sources of support.— including potential mentors for students — such as Dr. George Wright, who is currently serving as UK's interim vice president for institutional diversity.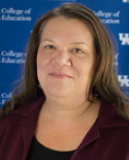 Bradley also recruited to the program fellow EPE professor Gregory Vincent, JD, EdD, whose career has included serving as an acclaimed civil rights attorney, a college president, and more than two decades as the vice president for diversity and community engagement at the University of Texas at Austin (UT Austin). Vincent's extensive experience with DEI leadership and the CDO role made him an ideal source of expertise and guidance for the new program, she says. "When I learned that Dr. Vincent was a professor at UK and would be teaching several of the doctoral courses, that was definitely the icing on the cake for me. I knew at that moment that this program would be a huge success," says Pearlstein.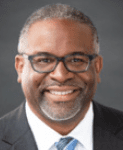 "My contribution [to the program] is really that I was one of the longest serving chief diversity officers in higher education," says Vincent. "I've done this work, so I know the difference between theory and where the rubber meets the road, so to speak. I was able to give some subject matter expertise around what a CDO actually does day in and day out."  
One of the biggest steps for the college was deciding that rather than going through the lengthy process of creating an entirely new PhD program, they could fulfill Pearlstein's vision by developing a specialization instead. Doing so would allow the college to begin offering this urgently needed training in a timelier manner and would provide more flexibility for students. This is the first PhD specialization that the department has ever offered. 
Administrators from many departments across the UK campus will be invited to speak about how to infuse DEI into other areas such as marketing and public relations, advancement, alumni relations, health care, international and study abroad programs, human resources, legal issues, career services, and much more. "Knowing that UK's schools and offices are concentrated in one central location will enable the institution to bring top administrators across campus on board to teach these skills," says Pearlstein.
Pearlstein advised Bradley and Dr. Margaret Mohr-Schroeder, associate dean for clinical preparation and partnerships and a professor of STEM education, in determining if and how the specialization's courses met all of the necessary criteria for becoming a successful CDO in higher education. Bradley and Mohr-Schroeder also worked closely with Vincent to develop the core component of the specialization: a nine-hour Graduate Certificate in Senior Diversity Officer Leadership. The certificate includes two newly created courses focused on the unique competencies needed to be an effective CDO, in addition to a pre-existing elective. 
This unique component will help prepare students to take on the many roles of a CDO, says Vincent, who will serve as director of the certificate program. These individuals must serve as executive level leaders within their institutions, which requires being well versed in issues such as higher education funding as well as the ability to work closely with top level administrators. CDOs must also serve as subject matter experts in DEI and understand social justice issues that affect multiple members of campus and the broader community. The certificate program will combine theory and practice to empower students to meet all of these challenges and more, Vincent says. The National Association of Diversity Officers in Higher Education Standards of Professional Practice will also be included in the curriculum.
Pearlstein also ensured that a vital component of this unique program is the development of a mentorship network that will be an active source of support for students as they progress through their coursework and transition to senior leadership roles. Making these professional connections is critical to ensuring that students are not isolated when they head into the DEI field, Bradley says. 
"What we're hearing when we talk to people who are doing this work is that lots of times on their campuses, they feel very alone. So, we want to make sure to build this network both [for students] and the existing people that are out there doing the work because they can utilize each other and their resources," she explains. 
The program will work with INSIGHT and the UK College of Education's Education and Civil Rights Initiative in collaboration with the NAACP to build this network.
INSIGHT will also serve as a source of ongoing support by providing scholarship funding. "As word has already spread about the program, the most common questions from potential students are if there is funding and if the program can be completed online," Bradley says. "We will be preparing some of the most sought-after leaders in higher education. INSIGHT's commitment to providing scholarship funding to these students will have a ripple effect and make a difference for years to come."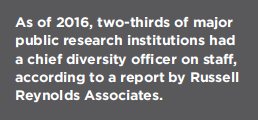 The specialization is designed to be flexible and to accommodate aspiring CDOs whether they are full-time students, faculty members, or current DEI practitioners looking to advance their careers. The Graduate Certificate in Senior Diversity Officer Leadership can be completed entirely online, as can a majority of the PhD coursework. Class schedules are designed with flexibility for busy professionals in mind, with many classes taking place in late afternoons or evenings, says Jane McEldowney Jensen, PhD, an associate professor and the director of graduate studies in EPE, who helped integrate the new core classes into the existing PhD Studies in Higher Education.
"This is going to appeal to lots of different people. For the professionals out there doing the work that already have their master's degree and feel disconnected and want to learn more, this is an ideal program," Bradley says. "This will also be appealing to someone who is really passionate about [DEI] as their personal values and wants to earn a doctorate and can see themselves doing this work in the future."
Pearlstein says that she spoke about this program with current CDOs and senior diversity leaders in higher education before preparing her curriculum framework, and the feedback was overwhelmingly positive. Many have said that such a degree is direly needed in the profession, and that this type of educational opportunity will be crucial for future DEI leaders who will follow in their footsteps.
"This program will be groundbreaking for anyone interested in social justice work," says Pearlstein. "Students will gain skills in the classroom they typically learn on the job. They will have a leg up on competitors when applying for open positions because they will come with unique skills, knowledge, and experience." 
The level of UK's commitment to transforming the future of DEI on college campuses is evident in how diligently the College of Education worked to turn this program from an idea into reality within the span of a year and a half, she says. 
"This is the perfect opportunity for us to help engage with the issues and hopefully bring some solutions to the table," Bradley says. "And it's not the solution [to the problem], but it is preparing people that can help with the solutions." 
For more info, to apply, or learn more about INSIGHT Into Diversity scholarships, visit education.uky.edu/diversePHD.
Mariah Bohanon is the senior editor of INSIGHT Into Diversity. University of Kentucky is 2017-2020 recipient of the INSIGHT Into Diversity Higher Education Excellence in Education (HEED) Award and a 2017-2020 Diversity Champion.