INSIGHT Into Diversity is proud to announce that Elissa Buxbaum, National Director of College and University Programs at the Anti-Defamation League, and Nereida "Neddy" Perez, Global Head of Diversity at McCormick & Company, Inc., are the newest members of our Editorial Board.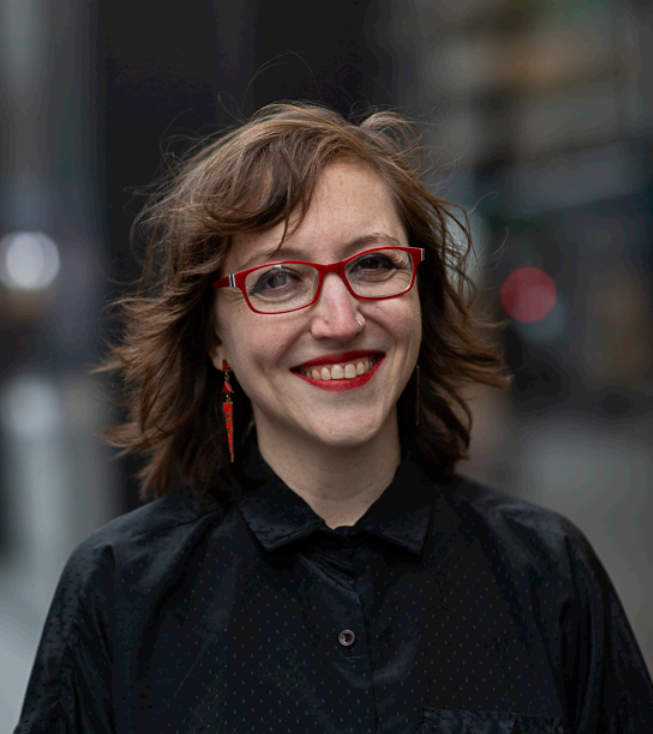 Elissa Buxbaum is the author of diversity, equity, and inclusion resources and programs utilized by 100+ colleges and universities. Buxbaum spent the past 15 years developing and implementing diversity training curriculum and campus climate policy in student affairs, academic affairs, and other university operations/employee support services.
Starting her higher ed career as Associate Director for the Greenfield Intercultural Center at the University of Pennsylvania and having worked under a newly established chief diversity officer at Colorado State University, Buxbaum has infused inclusion initiatives into academic departments, student success initiatives, hiring practices, faculty support centers, and facilities management protocols.
Elissa has published in the Journal of Career Planning and Adult Development, been quoted in news outlets from New York to Norway, and been invited to speak at conferences such as South by Southwest (SXSW), the National Conference on Race and Ethnicity in American Higher Education (NCORE) and the International Association of Campus Law Enforcement Administrators (IACLEA).
Buxbaum received a Bachelor of Arts from Emory University in Psychology and Linguistics and two master's degrees; one in Intercultural Communication from the University of Pennsylvania and the second in Education and Human Resource Studies from Colorado State University.
She is delighted to now join the Editorial Board for INSIGHT Into Diversity.
Currently, as National Director for ADL's college and university division, Elissa manages a team across 7 agency divisions and 25 satellite offices. She designs holistic solutions to bias and hate through educational programs and legislative advocacy. Most notably, she is the author of the Hate/Uncycled model, has submitted congressional testimony on campus free speech, and collaborates with Cleary, the FBI, and the U.S. Government Accountability Office for hate crimes/bias incident reporting standard practices.
Elissa also serves as a coach and creative collaborator for social justice initiatives in New York City dance and theatre companies. In her spare time, she is happiest when tap dancing and trading 4s with other jazz musicians.
Nereida "Neddy" Perez joined McCormick & Company, Inc. as global head of diversity in2019 where she is responsible for developing and executing the company's global diversity and inclusion strategy. She also works with Talent Management and Human Resources to implement business strategies that lead to a more inclusive and innovative culture where people can thrive. Prior to McCormick & Company, Inc., she led Employment Brand, Early Talent & Diversity Recruiting at TIAA. In that capacity, she revamped the company's external recruiting brand and instituted new hiring practices to attract diverse talent. Neddy's background includes more than 20 years of experience in Human Resources, Diversity Management, Corporate Social Responsibility, and STEM workforce pipeline development.
She has served as Chief Diversity Officer at Ingersoll Rand, National Grid, and KPMG. She has worked in Asia, Europe, and Latin America. Neddy has developed a number of award-winning and internationally recognized diversity programs focused on women and the science, technology, engineering, and math (STEM) space. While at Ingersoll Rand, she developed a women's leadership program that generated more than $27 million in revenue and savings in under three years. The program was so successful that she was invited to serve on the board of trustees for the National Association of Manufacturing Institute. There, she helped to build the leadership model for their women's program. At KPMG, she worked on strategies to increase the diversity hiring mix and improve the Partner Pipeline. She also established the company's supplier diversity initiative, saving the company several million in government contracts. At National Grid, she worked with the corporate foundation to create and launch STEMConnector.org, which is a central clearinghouse of information on STEM Corporate/Government/Education Initiatives. She also built the company's supplier diversity program and created the New York Energy Supplier Diversity Conference and relaunched the National Utilities Diversity Council (NUDC), a nonprofit focused on workforce and supplier diversity.
Born in Havana, Cuba, she realized at an early age the power of education as a way to break through the glass ceiling and overcome prejudice. As a result, she has worked with a variety of nonprofit organizations to support education and leadership development initiatives that empower people and remove organizational career barriers. She has also partnered with companies to look at their talent pipeline needs and share best practices on building STEM strategies. She has been a speaker on the topic of STEM and workforce diversity at a number of national conferences and events.
Neddy has served on a variety of national and international nonprofit and foundation boards including the Society of Human Resources Management Foundation Board, National Association of Manufacturing Institute, Ingersoll Rand's Foundation Board, National Hispanic MBAs Association, Howard University's Center for Accounting Excellence, the Hispanic Association of Colleges & Universities, and the board of Central Piedmont Community College. She currently serves on the Asia Society Talent Advisory Council, Diversity MBA, Diversity in Higher Education boards, and is a Program Advisor to Elevate. She has been an advisory to the U.S. Air Force, U.S. Air Force Academy, and U.S. Army on diversity initiatives.
In 2015 and 2017, she was recognized as one of the 100 Most Influential Corporate Women in STEM. In 2015, Neddy was named one of the 10 most influential global diversity leaders by Global Diversity Magazine and in 2014 she was named as the top Hispanic Corporate Executive in the U.S. by the National Hispanic Business Council. Her work has been recognized by the United Nations Committee on Sustainability, The Prince William Foundation, and the National Association of Manufacturing, U.S Congress, and many others.